Facts About Deborah Falconer - Robert Downey, Jr's Ex-Wife and Baby Mother
Published Mon Jul 29 2019 By Akki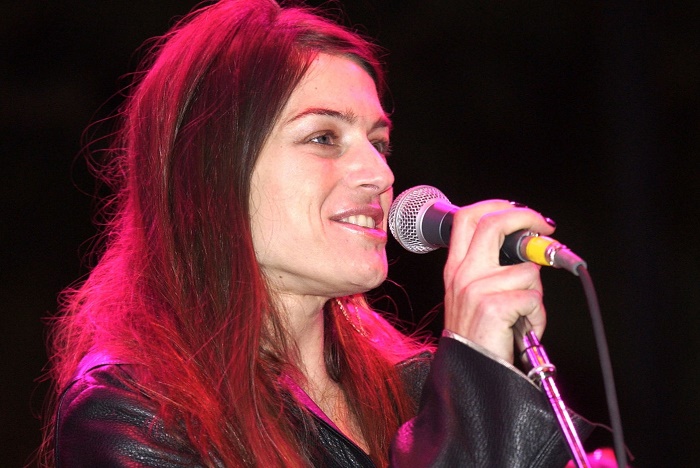 If you guys have watched the 1993 crime-based comedy film 'Mr. Bluesman' starring with a top star like B.B. King, then you must be familiar with Deborah Falconer, who played the role of Chloe.
Falconer is an American actress, singer, songwriter, and model, who has been seen in hit movies like; Short Cuts (1993) and The Doors (1991). She was born as Deborah Lynn Falconer on August 13, 1965, in Sacramento, California, USA
Here are 10 facts about Deborah Falconer.
What's her Net Worth?
Deborah Falconer is an American actress, model, and singer, who has accumulated a massive net worth of $600,000. The biography musical film The Doors (1991) had a box office of $38 million, where she played the role of Debbie Falconer, John Densmore's Girlfriend.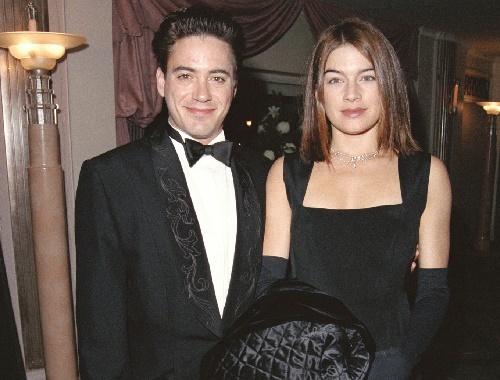 According to the Zip Recruiter, it has been reported that an average American actress salary is around $95,561 yearly, where an actress earns ratio range from $18,500 to $398,000 depending upon their role and popularity.
Robert Downey Jr, Ex-husband
Deborah Falconer was once happily married to Hollywood superstar, Robert Downey Jr. The former duo tied the knot on 29 May 1992, where they got engaged in a very short time, after only 42 days of dating.

The ex-couple share a child together and had been one of the best couples in the entertainment industry but unfortunately, Downey Jr. drug addiction separated the love bird, where the two got finalized divorce on April 26, 2004.
Indio Falconer Downey - Son
The 'Short Cuts' actress has a handsome son Indio Falconer Downey with her ex-husband Robert Downey Jr. Indio is also an actor like his parents, who had acted in the mystery crime movie Kiss Kiss Bang Bang (2005). He is also a singer and guitarist in the rock band 'The Dose'.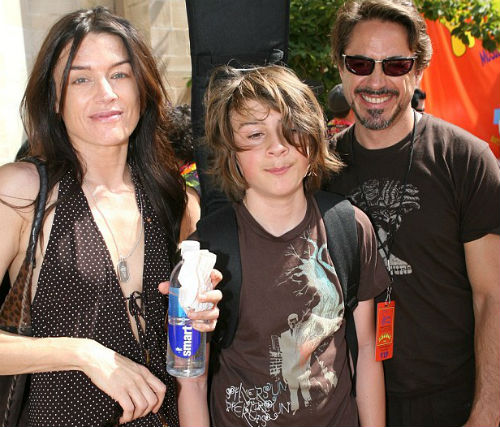 Anthony Michael Hall is her Son's Godfather
After Deborah and Robert split, Indio has been raised by Deborah after winning custody over son, where Anthony Michael Hall, an American actor has been godfather to Indio.
Education - Alma Mater
Deborah Falconer, a multi-talent actress has attended Clayton Valley Charter High School in Concord, California. She has studied in Fairfield High School in Fairfield, California.
Social Media
Focusing moreover family and professional career, Deborah Falconer is less active on her social sites. She has an Instagram account @deborahfalconer with list followers of 1043, where she post pictures of herself, family, friend and work updating news and information to her fans and well-wisher. She also has a Twitter account @liftyourgaze with 494 fans following with 151 tweets.
Musician
Deborah Falconer is very successful as a singer, who has performed with the numbers of music artists including the legendary singer Elton John. She has also released hit albums likes; Brave Like Me (2003), Untangle (2010), and Lift Your Gaze (2014).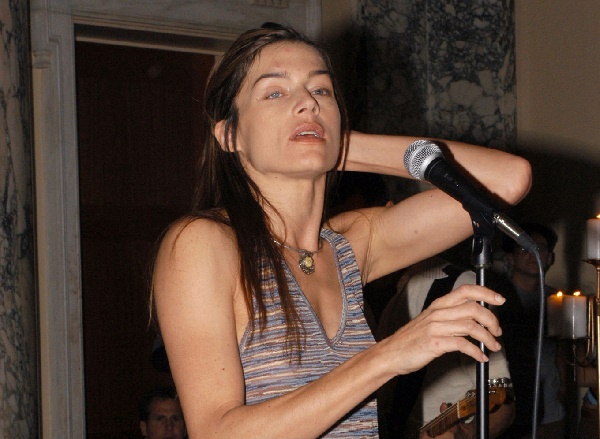 Body Measurement
Mr. Bluesman actress has a slim body build with an impressive height of 5 feet 9 inches (175 cm) tall, weighing about 60 kg. She has very unique blue eyes like a deep ocean and remarkable long dark brown hair.
Family Tree
The 'Pyrates' actress is a single child of Henry Irvin Falconer and Laura Elaine Falconer and granddaughter of Wyatt Byrd Falconer and Edna Margaret Poe. She is the great-granddaughter of Henry Irving Falconer and Ida Lucretia Taylor. She is a Christian holding American citizen and belongs to white ethnicity/races.
Low Key Life
Deborah Falconer loves to live a life out of spotlight, keeping a low profile, being secretive about her personal life, so she could focus more on her family and career.
Visit Glamour Path for more Celebrities Fun and Facts.
-->