About Debi Thomas - Facts and Photos of Legendary Skater of 80's Era
Published Tue Mar 02 2021 By Aashika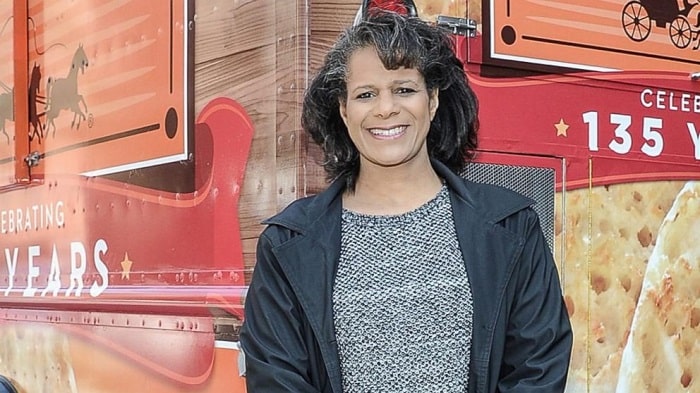 Debi Thomas is a former figure skater who has won World Champion in 1986. She participated in the Caesars Tribute: A Salute to the Golden Age of American Skating, where many legends and icons of figure skating were present.
On 25th March 1967, Thomas was born to her parents McKinley Thomas and Janice Thomas. Her birthplace is Poughkeepsie, New York, and raised in San Jose, California. She was raised by her mother, who was a computer programming analyst at Sunnyvale California.
Let's look at some facts about Debi that you want to know.
Net Worth From Skating Career
Debi Thomas has an estimated net worth of $500 thousand that she earned from her skating career. At the age of 5, she started learning skating by Barbara Toigo Vitkovits at Eastridge in San Jose.
The skater was first represented at the Los Angeles Figure Skating Club in 1983 and began her professional life.
Then, she competed in many competitions and has won the title such as 'World Championship', 'U.S. national title', 'Tenley Albright', 'Winter Olympics', and so on.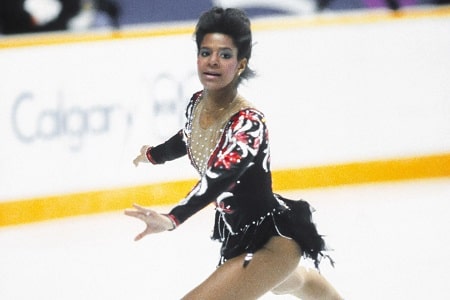 Student and Worker of Medical Field
Not only in skate, but Thomas is also a successful surgeon. She was dreaming of being a doctor from her childhood and after completing high-level education, enrolled at Stanford University.
In 1997, Debi joined the Northwestern University Feinberg School of Medicine, later attended the University of Arkansas Medical Sciences Hospital.
For a further study to become an orthopedic surgeon, she studied at the Martin Luther King Jr/ Charles Drew University Medical Center. Then, worked at King-Drew Medical Center as a junior-attending-physician specialist.
Likewise, Mrs. Thomas served for 'Centinela Hospital', 'Carle Clinic' and 'ORTHO X-challenge Debra J. Thomas'.
Health Issues
In April 2012, 'U.S. National Title Championship winner was diagnosed with bipolar disorder, a mental disorder characterized by periods of depression.
In fact, in 2015, there was news that she was living in a bedbug-infested trailer in the Appalachian mountains. The reason for having depression was when she lost her saving through her two divorces and also has to lose custody of her son.
Fiance: Jamie Looney
Debi Thomas is currently engaged with her long-term boyfriend Jamie Looney. Her fiance is the co-founder of 'Save Coal Country's Economy & Environment Network'.
They haven't revealed the information when they engaged. The two are happily living in Southwest Virginia along with children.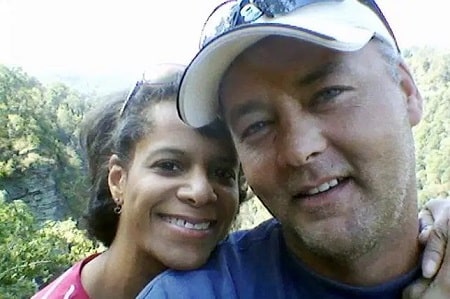 Previous Married Life
In her past, the figure skater was married twice in her life. Her first husband is Brian Vander Hogen, a member of Alpha Kappa Alpha'. The couple exchanged their vows on 15th March 1988, in Boulder, Colorado. After being in almost 6 years of married life, their relationship started being falling which took place of divorce.
Then, she was once married to Chris Bequette, a sports attorney, and is now executive team trainer at ACN Sac Global. The pair tied the knot in autumn 1996 and welcome a baby boy into their life. Unfortunately, their married life couldn't go so far and got separated.
Mother of Son
From the second marriage, Thomas gave birth to her only child Christopher Jules "Luc" Bequette. He came into this world in 1997, her son is currently playing for Boston College as a defensive tackle.
Before it, Christopher was playing in California from 2015 to 2019.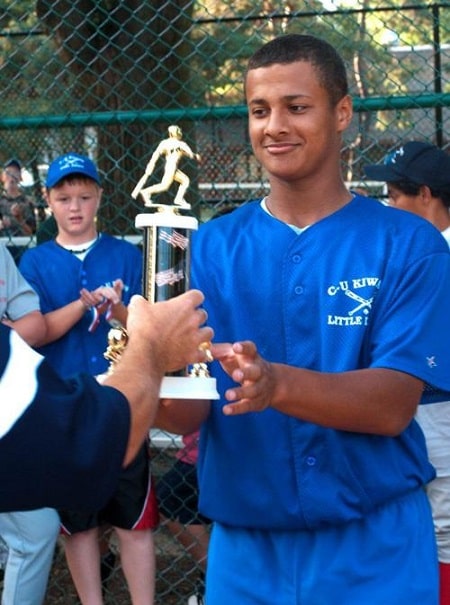 Two Stepsons
After getting engaged with Lonney, she became the stepmother of two children who are from her fiance's past relationship. The name is Ethan and Austin Looney, they are living with Thomas in southwest Virginia.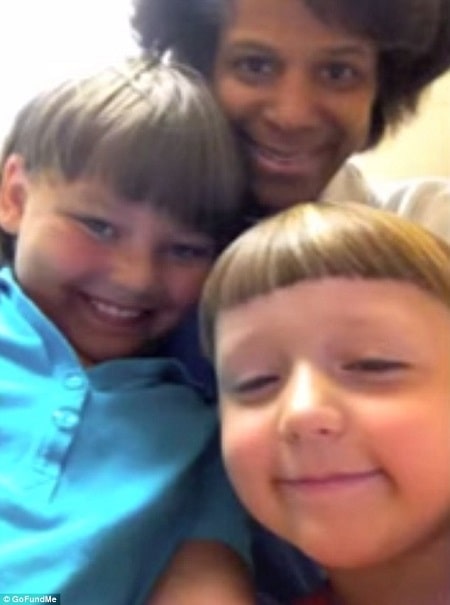 Visit Glamour Path for more facts about celebrities.
-->