DDG's Financial Triumph: Revealing His Impressive Earnings and Net Worth
Published Sat Jul 15 2023 By prazu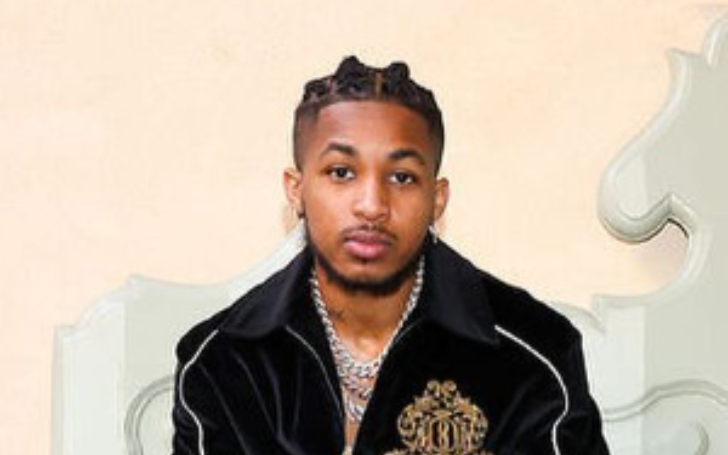 PontiacMadeDDG is a well-known American YouTuber who makes funny parodies, skits, and prank videos. The 5'8'' tall YouTuber has a great sense of humor, and his videos are really entertaining.
Besides being a YouTuber, DDG is also a rapper. He has released cover songs like G.O.A.T. and Dope on SoundCloud. In this article, learn in detail about DDG's earnings and net worth.
DDG Early Life
Darryl Dwayne Granberry Jr. also known as PontiacMadeDDG was born in Pontiac, Michigan on October 10, 1997. He went to International Tech Academy and was the top student in his class.
After finishing high school, DDG went to Central Michigan University, but he decided to leave because he was making a lot of money, around $30,000 per month, as a YouTuber. After leaving Central Michigan, DDG moved to Hollywood, California, to pursue a career as a full-time entertainer.
How Rich is DDG?
DDG is a famous rapper, singer-songwriter, and YouTuber who has a net of around $2 million. As per Celebrity Net Worth, he started his career by making vlogs and reaction videos on YouTube in 2015.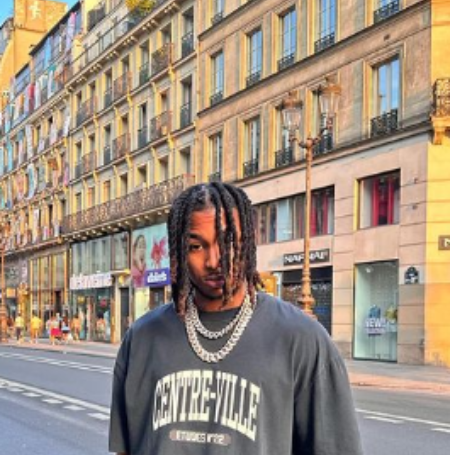 DDG's music became very popular and went viral, which led him to sign a record deal with Epic Records and start his own label called Zooted Music. In 2020, DDG released a super successful song called Moonwalking in Calabasas that got over 200 million streams.
DDG's Journey From YouTube Vlogs to Becoming a Successful Entertainer
After leaving college, DDG moved to Los Angeles. During this time, he started to grow his YouTube career by creating vlogs, pranks, and gaming videos that gained a lot of attention. He also began posting music videos for his own songs. Across his different channels like DDG, the DDG Family, PontiacMadeDDG VLOGS, and Zooted Music, he has accumulated over 10 million subscribers and more than 1.2 billion views.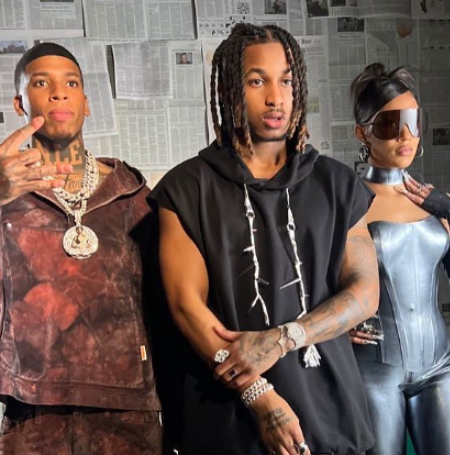 DDG's early recordings included a diss track aimed at rapper Lil Yachty called "Big Boat." He also released songs like "Balenciagas," "Free Parties," and "Lettuce," with the last one becoming a significant hit on YouTube.
One of DDG's most successful singles was "Givenchy," which came out at the end of 2017 and was featured on his debut EP called "Take Me Serious" in 2018. Following the release, he signed a record deal with Epic Records. In March 2019, he released the EP "Sorry 4 the Hold Up."
Later that year, DDG dropped his first studio album titled "Valedictorian," which featured the Gold-certified single "Arguments" and the single "Push." He achieved his biggest commercial success in the summer of 2020 with the single "Moonwalking in Calabasas," which entered the Billboard Hot 100 at number 82.
In March 2021, DDG collaborated with OG Parker to release the mixtape "Die 4 Respect," which reached number 61 on the Billboard 200. He followed up with his second studio album, "It's Not Me It's You," in 2022. The album included the single "Elon Musk," featuring Gunna, which peaked at number 48 on the Hot R&B/Hip-Hop Songs chart.
Another notable single from the album was "9 Lives," featuring Polo G and NLE Choppa. DDG has also been featured on tracks by various artists such as Mystic, Ron Suno, Blueface, Melvoni, Almighty Jay, Nakkia Gold, and Deno. In 2020, he co-founded his own record label, Zooted Music, along with his longtime managers Dimitri Hurt and Eric O'Connor.
Apart from his music and social media career, DDG has ventured into amateur boxing. He made his debut in a match against Nate Wyatt in June 2021 at an event in Miami Gardens, Florida, where YouTube personalities faced off against TikTok personalities. DDG emerged as the winner, defeating Wyatt in the fifth round by unanimous decision.
Who is DDG's Girlfriend?
DDG is currently single and doesn't have a girlfriend. He has a huge following of over 5.9 million followers on Instagram, and people often wonder about his love life. Let's take a look at DDG's past relationships.
DDG and Kennedy Cymone:
DDG and Kennedy Cymone, who is also a YouTuber, started dating in 2017. Kennedy is famous for her beauty and lifestyle content on her YouTube channel, FabulousInMaking. The couple shared many special moments together, including the day DDG asked Kennedy to be his girlfriend and even shopping for an engagement ring.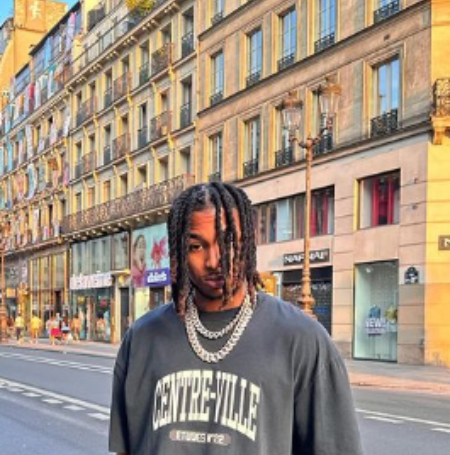 However, in the summer of 2018, they decided to break up. DDG clarified later that the engagement was just an April Fool's prank and that he has never actually been engaged to any of his girlfriends.
DDG and Kellie Sweet:
In 2017, DDG was in a relationship with Kellie Sweet, another YouTuber. They were together for a few months but decided to go their separate ways in July of that same year.
Stay updated in Glamour Path for more celebrity articles.
-->