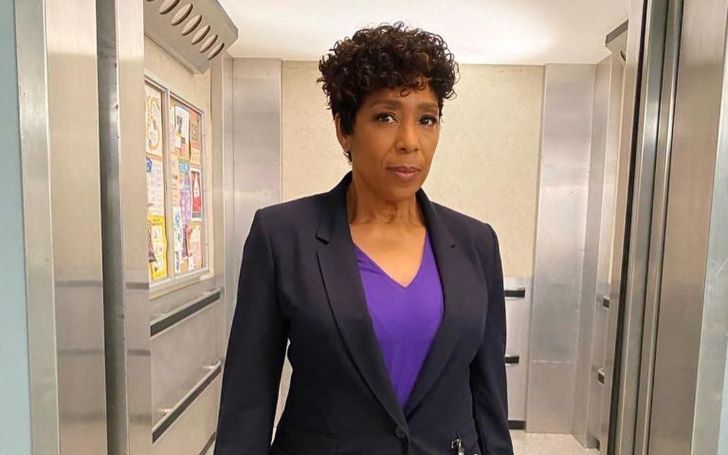 If there's ever a list of the most dynamic woman in the entertainment industry and philanthropy, its pretty sure that Dawnn Lewis will make it into it. An American actress, who hails from New York, has now turned into a producer who owns the producing company, Morning Jewel Inc and is also a singer and songwriter.
Best known as Jaleesa Vinson of NBC's A Different World, Lewis has come a long way, from being an actress to owning her own production company named Morning Jewel Inc. And now, she creates and develops television, animation and commercial projcts.
Moreover, Lewis is also a founding member and serves on the board of YES (Youth Entertainment Studios), a year-round arts mentorship program for inner-city schools in Chesapeake. Isn't she surpassing the standards now?
Net Worth
The net worth of the actress Dawnn Lewis is estimated to be over $4 million. She has played in some of the most famous sitcoms, including NBC's A Different World and ABC's Hangin' Around With Mr. Cooper. Moreover, she has voiced some famous characters including Carol Freeman from Star Trek: Lower Decks and LaBarbara Conrad from Futurama: Bender's Big Score.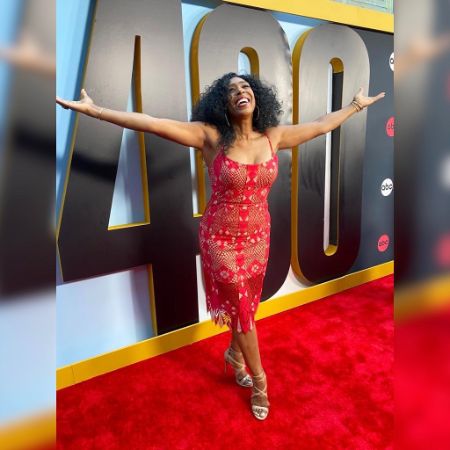 Along with her acting career, she is also a singer and song-writer who has now turned into a producer with her own production company and foundations. However, though she is a millionaire, she refrains from a ritzy lifestyle. Through her social media, anyone would know that she lives a rather simple life for a celebrity.
Early Life And Education
Dawnn Lewis was born on August 13, 1961, in Brooklyn, New York. She is the daughter of Joyce Lewis and Carl Lewis. Moreover, her parents are of African-American and Guyanese descent. However, she revealed that her parents were divorced, and she was raised by her single mother.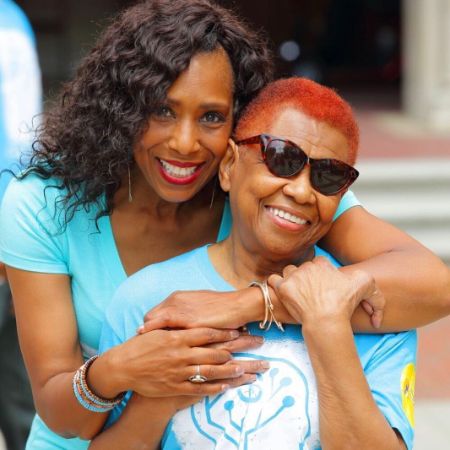 Also, Lewis grew up with her three brothers; Lorin Lewis, Leif Lewis, and Lacey Lewis. Growing up with separated parents, her brothers were the only men in her life and she never had a real father figure.
"My parents were divorced, and my brothers were the men in my life. My father initially walked me down the aisle and handed me off to each brother. John got to see that he had some shoes to fill. And he absolutely steps up to the challenge."

-Dawnn Lewis
Moving on to her education, Lewis went to New York City's High School of Music & Art. Later on, after she finished school, she joined the University of Miami in 1979. And she graduated Magna Cum Laude with a major in musical theatre and a minor in journalism in 1982.
Grew Up Admiring Movies And Musicals
Lewis grew up in the boroughs of NY, in Bed-Stuy, Brooklyn. Even in her early days, she was always drawn to musicals, movies, and TV shows. According to her, moves, musicals, and TV shows transported her to faraway places. So she dreamt of being a part of it and performing in them one day. She also said that she saw just a few options for her to be successful.
"Options for a successful future appeared to be few for me".

-Dawnn Lewis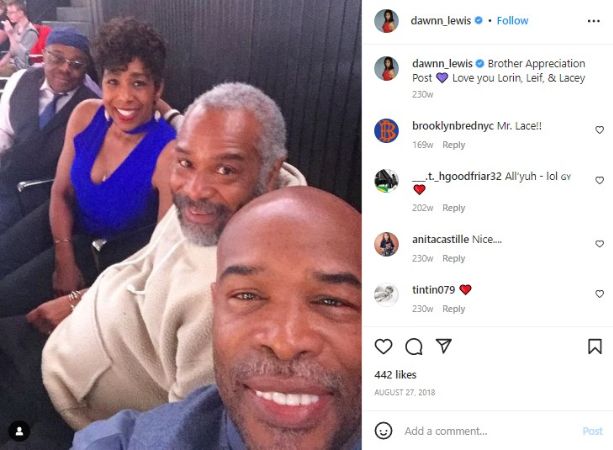 Lewis Was Married To A Former NBA Johnny Newman: She Sang Her Wedding Song
Lewis was previously married to the NBA player, Johnny Newman. The couple was one of the finest couples in the industry. Moreover, The couple was together for quite a while before getting married. Then, on a fine day, Newman asked Lewis how he could have her for him forever. He said;
"He asked me what it would take to get me in his life forever. I told him he would have to ask me to find out."
After asking such a question to Lewis, Newman proposed to her a week later. And we all well know that she said yes to the man. Then the couple got married at the Hollywood United Methodist Church in Los Angeles on Christmas Eve morning 2004.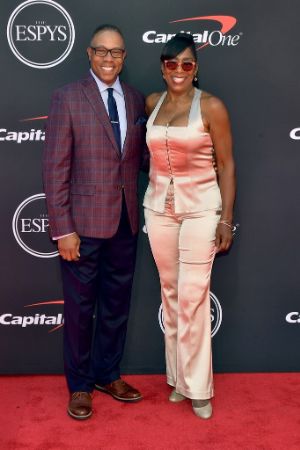 Moreover, Lewis recorded The One he Kept For Me to be played when Newman would walk down the aisle. She said that it was one of her gifts to him. She also said that she heard the song at a friend's wedding and wanted to sing the song at her own wedding. At first, Newman didn't realize that it was Lewis singing but he got it when he was walking down the aisle.
Though the couple seemed to be promising, they got separated in 2006 just two years later their wedding.
How Did The Couple Fell In Love?
The couple met at a New Yori City function in 1987. However, Lewis was a huge NBA fan, so she had known about Newman from the beginning.
According to Newman's interview, he was introduced to Lewis through a mutual friend in 1995. However, she wasn't interested in dating anyone in sports. She said, "I let him know that I wasn't interested in athletes. I had heard the legends about athletes on the road and I wasn't interested in that."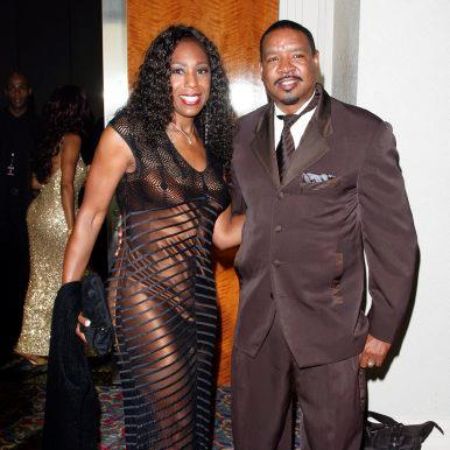 However, both of them met again when they were attending a 2003 charity fundraiser in St. Thomas. Meeting each other once again, they started being friendly and conversating more. Then they found that they both had couple of similarities along with helping kids find a good life.
"We got to see ourselves up close and at a distance."

-Dawnn Lewis
Lewis Filed A Battery Suit Against Her Former Husband
Back in 2005, after just a year of marriage between Lewis and Newman, the actress filed a domestic assault and battery suit against her former husband and filed for an emergency protection order.
In the emergency protection order, Lewis revealed that Newman attacked her in his suburban Richmond home on the 3rd of September. According to her, the former NBA player grabbed her by the throat and threatened to kill her. Moreover, he also dragged her down a set of stairs by her legs. However, Newman's attorney responded to the accusation by saying that Lewis' claim was without merit.
Nonetheless, Johnny Newman was sentenced to 60 days in jail. Moreover, he was also fined $500 for the assault. After the assault charge, the couple got separated in 2006.
Dawnn's Career
Lewis started her career in entertainment with the musical, The Tap Dance Kid, in 1985. She was on the National Tour of the musical for around a year. Then, in 1987, she was cast as Jalessa Vinson in NBC's A Different World, which became her most-known work. Moreover, she also co-wrote the show's theme song.
However, Lewis left A Different World in 1992 to star in the ABC's sitcom, Hanging with Mr. Cooper. If you don't know, she played the character, Robin Dumers. Later on, she also made her appearance in the musical drama, Dream Girls as Melba Early in 2006.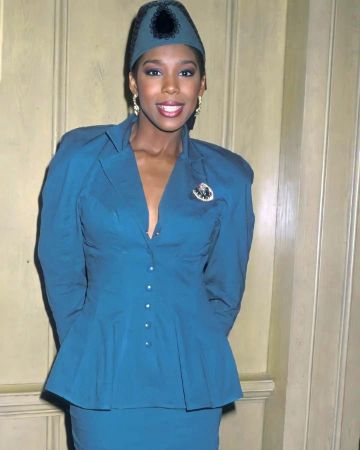 Regarding her broadway career, she did pretty well in Broadway's Tina: The Tina Turner as the character, Tina's mother. Then again, she made her television comeback with the eighteenth season of Grey's Anatomy as Jamarah Blake in 2021.
And along with a career in acting, she has also done some voiceovers in some of the famous animated movies and shows like The Minions 3 movies, Star Trek Lower Decks, Karma's World, and The Simpsons.
Lewis' Foundation: A New Day Foundation
If you didn't know, Jaleesa Vinson from A Different World is also a philanthropist who actively works on improvement of the society. She founded A New Day Foundation, a nonprofit organization with a mission to provide for the necessary support to underserved youth and communities to reach their full potential in 2017.
Moreover, her foundation's provide teen support programs that include MenTORS and Sisters Hangout! that aids the teens to get exposed to various new cultural and career opportunities.
Moreover, the foundation's annual conference focuses on focuses on motivation/activation skillset, financial literacy, technology, and management. Also, they provide, they also award scholarships and new computers to college and college-bound students during the conference.
Social Media Handles
Fortunately, the Hangin' with Mr. Cooper star, Dawnn Lewis, is available on social media. Moreover, she is active on different platforms to connect to her fans.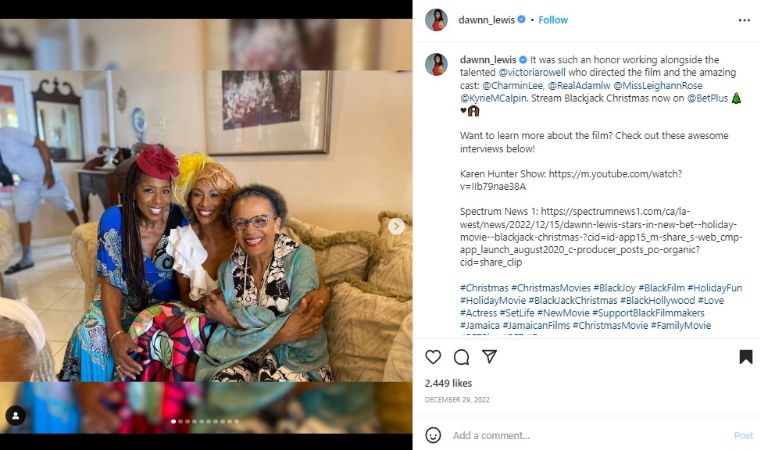 On Instagram, Lewis is available under @dawnn_lewis. Moreover, she has over 126k followers on the platform. She is also available on Twitter with the same username as @dawnn_lewis.
Moreover, though she doesn't have an official page on Facebook, she has an official fan page on Facebook that has more than 125k followers.
Where Is She Now?
Now that Dawnn has made her grand appearance in the industry as Jemerah Blake in Grey's Anatomy, after a long time, many of her viewers and fans are intrigued with her next projects.
On Lewis' Instagram, she has posted the highlights of her work with Modern Luxury and Angeleno Magazine. According to that, she is currently working on producing an original series. Moreover, she is also reported to be one of the casts of the series. She also said that she loved working with creative people.
"I love working in environments that bring out the best in my work and character. There are few things more inspirational than a great script in the hands of creative people."
Follow Glamour Path for more interesting articles on celebrity biographies, relationships, and riches.
-->