Rapper E'Dawn (이던) Profile - Relationship With HyunA and More Personal
Published Wed Aug 04 2021 By Kri
Kim Hyojong (김효종), also known by his stage name E'Dawn (이던) is a South Korean (June 1, 1994) under the agency PNation.
He is a former member of the boyband "Pentagon" and a three-member group "Triple H" under Cube Entertainment. He was the leader and lead rapper of the group "Pentagon".
Early Life
Hyojong was born in Hwasun, Sothern Jeolla Province. Since childhood, he had dreamed of becoming a zookeeper or an animal trainer.
Dawn used to be a street dancer and then choose another path as a singer and dancer. He auditioned for JYP entertainment's dance group but was eliminated.
Net Worth
The rapper E'Dawn's estimated net worth is $2 million. All his wealth is earned through his singing career and also his modeling career. He is an official model for the brand, Calvin Klein.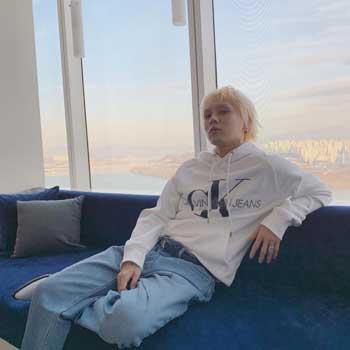 Tattoos of E'Dawn
Dawn has various tattoos imprinted on his skin. He sees tattoos as a way of self-expression.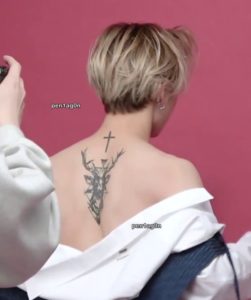 Tattoos are a big deal in the k-pop industry, however, Dawn broke the stereotype and tattoo himself in different designs. The singers are harshly judged for getting inked on their skin.
As A Member Of Triple H
Triple H was a three people group including Dawn, HyunA (former member of Wonder Girls and 4Minute), and Hui (Pentagon member) under Cube Entertainment. They made their debut in the year 2017 and were active till 2018.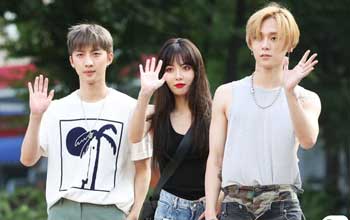 They were popular as a trio and released two albums "199X" and "Retro Futurism".
Relationship
The former pentagon member E'DAwn is happy in a relationship with the singer HyunA. The couple announced their relationship in the year 2018 claiming to be dating for two years since 2016.
They are very public about their relationships. They show love to each other through their social media account and fans are also very supportive of their relationship.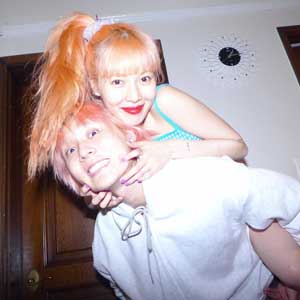 Their relationship[ first shocked everybody as the two have completely different personalities. However, they stuck together by each other's side and proved everyone as a compatible couple.
HyunA's parents at first were not so sure about their relationships due to the first impression of Dwan. However, the parents were later convinced about Dawn due to his love and affection towards HyunA.
Dawn once in an interview said:
"When she calls me by my real name, I get chills. My real name is Kim Hyo Jong, but she usually calls me by a term of endearment or just 'DAWN.' If I do something wrong, though, she'll call me by my real name. It's scary to be called by your full name, but the final 'Hyo Jong' is really scary too."
HyunA said,
"I usually call him jagi [a term of endearments like 'honey or 'darling'], but if I catch him at something, I'll call him 'Hyo Jong.' He catches on right away when I do that."
Dawn added,
"I suddenly get a lot of thoughts in my head. I start to review everything I did since that morning."
We can clearly see how much the couples are in love with each other through their interviews and social media accounts.
Kicked Out Of Cube Entertainment
Dawn alongside HyunA was kicked out of their current agency Cube Entertainment and together they joined the agency PNation. The reason behind them being kicked out of their former agency is their relationship.
They both said bye to their former agency in the year 2018 when they made their relationship public. Cube Entertainment kicked them out claiming that they were not loyal to their agency and broke everyone's trust.
Do visit Glamour Path for more celebrity info.
-->