David Portnoy's Romantic Side: Meet His Girlfriend and Get the Latest Relationship Updates!
Published Mon Jul 31 2023 By prazu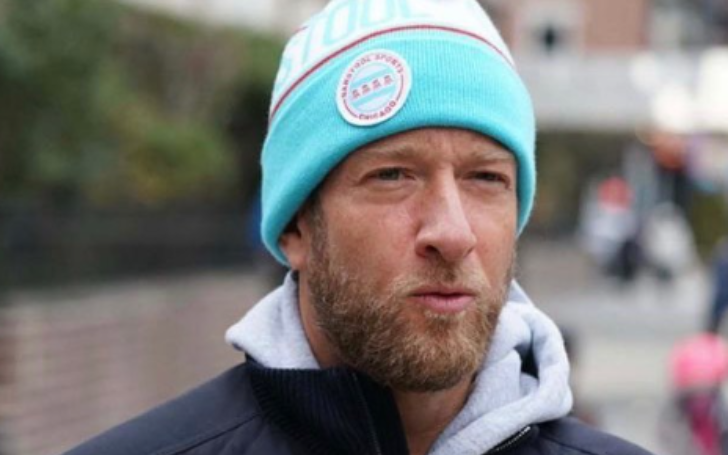 David Portnoy is an American blogger who created a popular sports and culture blog called Barstool Sports, which was later bought by Penn Entertainment.
David Portnoy Early life
David Portnoy, 46, grew up in Swampscott, Massachusetts. He is Jewish and had a Bar Mitzvah. Portnoy attended Swampscott High School.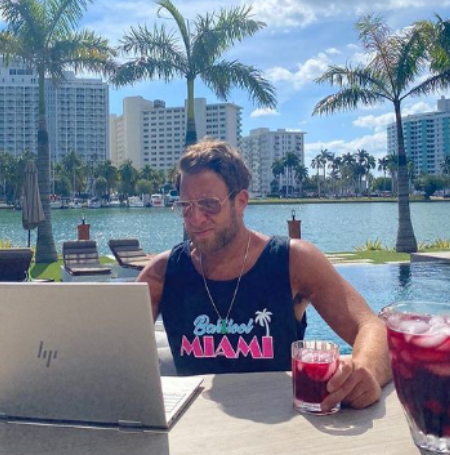 Portnoy went to the University of Michigan in 1995 and graduated with a degree in education. While at Michigan, he started a website called thegamblingman.com, where he shared his sports betting predictions.
Who is David Portnoy's girlfriend?
Dave Portnoy is currently in a relationship with Silvana Mojica. They have been together for several months and made their first public appearance in March 2022. Mojica is a young model from Colombia and is the most recent girlfriend of Portnoy. Despite their age difference, they seem to be comfortable with each other.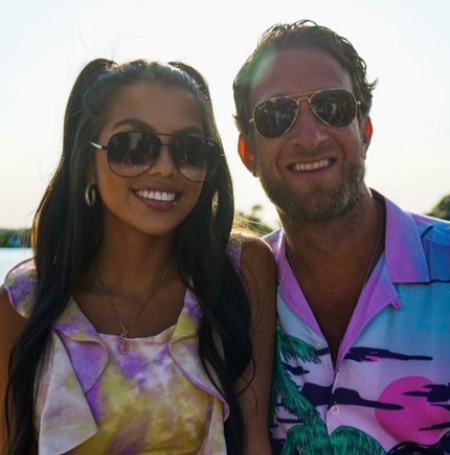 Mojica has had an interesting career. She has participated in various beauty contests and has worked in the fashion industry. Besides her modeling work, she has also held different positions in the corporate world.
Silvana's corporate career began in 2017 when she became a brand ambassador for Strike Magazine while she was still studying at Valencia College in Florida. After graduating, she worked as a Junior Account Manager for a fashion brand called Uncommon Fashion, which is based in Atlanta.
Later, Mojica moved to Orlando, Florida, to work as an account executive for Squeem. Additionally, she has been a social media marketing assistant for a Miami-based fashion and clothing brand called Giti Inc. for over two years. Silvana also collaborates with the famous American fashion brand, Fashion Nova.
David Portnoy's Past Relationships
Dave Portnoy was married to Renee Portnoy from 2009 to 2017, but they got divorced. Portnoy was reportedly dating a former Philadelphia Eagles cheerleader named Shannon St. Clair. They were seen together at various clubs in Miami, and Shannon even posted pictures of them hanging out on her Instagram story.
In May 2019, Portnoy was seen at the Preakness Stakes horse race with an unidentified woman. However, they haven't been seen together since then. In 2017, David went out with a woman named Jordyn Hamilton. Unfortunately, their relationship ended with David accusing her of cheating on him with her Soul Cycle instructor around the same time.
How Rich is David Portnoy?
David Portnoy is a well-known figure in sports media and the Internet business, with a net worth of $100 million. He made his fortune by founding the successful digital sports platform, Barstool Sports.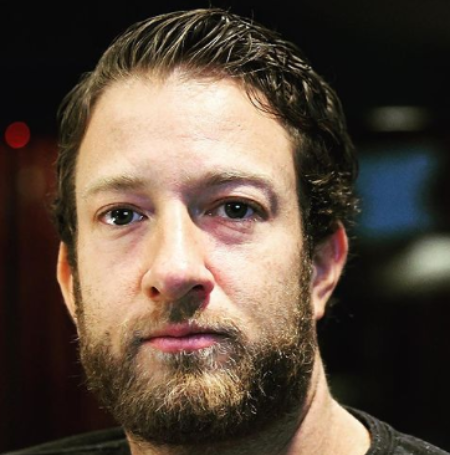 Over time, Portnoy sold parts of Barstool in several deals. In 2016, he sold a majority stake to The Chernin Group. Then, in January 2020, Penn Gaming bought a 36% stake from the founders for $163 million, with an option to purchase the entire company.
Finally, in August 2022, Penn Gaming exercised that option and bought Barstool outright for $390 million. Throughout these transactions, Penn Gaming paid a total of $550 million to acquire all of Barstool.
David Portnoy Controversies
Dave Portnoy has faced many controversies. Recently, several women have accused him of sexual misconduct. One woman said that he treated her very badly during their encounter, causing her pain. But Portnoy has denied these claims, stating that everything was consensual.
Apart from the sexual misconduct allegations, Portnoy has also faced criticism for making inappropriate comments about rape. Back in 2010, he wrote a blog post where he said something hurtful about women wearing skinny jeans. Dave's later said sorry for his words, but people still remember it and criticize him for it.
Furthermore, Dave has been accused of using his influence to attack people who criticize him. When Business Insider published a report about the sexual misconduct allegations, Portnoy used social media to target the publication, its top editor, and the reporter who wrote the story. He even threatened to sue Insider and made unsupported claims about "insider trading."
Many people have condemned Portnoy's behavior, and some feel that his fans are supporting him even when he does wrong things. Despite all the criticism, Dave remains popular, and Barstool Sports keeps growing.
David Portnoy Career Highlights
David Portnoy, widely known as "Dave Portnoy," is an American sports media figure and internet entrepreneur who has made a significant impact on the digital media landscape. He is the founder of Barstool Sports, a popular sports and popular culture blog that has grown into a powerful digital media empire.
Portnoy's journey into the world of media began in 2003 when he created Barstool Sports as a print publication aimed at providing sports commentary and humorous content. Over time, the publication transitioned to an online platform, leveraging the emerging power of the internet and social media. Through witty and often controversial content, Barstool Sports gained a loyal following and expanded its presence rapidly.
Dave's unique approach to covering sports, pop culture, and entertainment resonated with a young and diverse audience, contributing to the blog's soaring popularity. His unfiltered and sometimes provocative style of commentary set Barstool Sports apart from traditional sports media outlets, earning him both passionate fans and vocal critics.
As the internet and social media landscape evolved, Portnoy adapted quickly to the changing media landscape. He actively engaged with his audience through social media platforms, making himself the face of Barstool Sports and building a strong personal brand. This strategy further fueled the blog's growth and expanded its reach to new demographics.
Over time, Barstool Sports diversified its content, branching into podcasts, video content, and live events. The blog's podcasts, in particular, became highly popular and played a crucial role in attracting a massive following. Barstool Sports' success in podcasting demonstrated its ability to adapt to emerging trends in digital media consumption.
Beyond Barstool Sports, Dave has also engaged in business ventures and investments. He participated in the creation of an online gambling platform called Barstool Bets, which capitalized on the growing popularity of sports betting in the United States.
Stay tuned in Glamour Path for more celebrity updates.
-->