Meet David Hornsby - Emily Deschanel's Husband and "The Layover" Actor
Published Thu Nov 28 2019 By DGM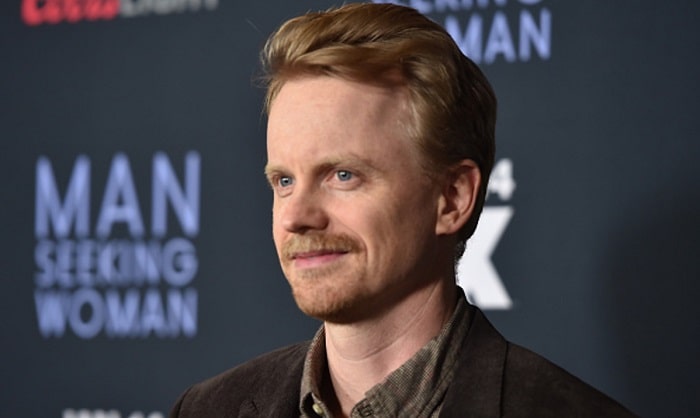 David Hornsby is a famous American actor, producer, and screenwriter who is known for portraying Matthew "Rickety Cricket" Mara on the hot comedy series 'It's Always Sunny in Philadelphia'.
Hornsby was born on the 1st of December, 1975, in Newport News, Virginia, of the United States. Here are some facts about him:
How Much is He Worth?
The 'How to Be a Gentleman' star David Hornsby holds an amazing net worth of $3 million which he amassed from his successful career as a film producer, actor, and screenwriter. His work in the series 'It's Always Sunny in Philadelphia' as the actor, writer and co-producer has helped him a lot in achieving such an impressive number.
Wife - Emily Deschanel
David Hornsby has been married to his longtime girlfriend, the 'Bones' star & actress Emily Deschanel. The two walked down the aisle and performed 'I Do' back in 25th September, 2010, in Pacific Palisades area located in Los Angeles. The stars dated for three long years knowing each and everything about one another before marrying.
Though the two big names in Hollywood industry were marrying, they made sure that their marriage ceremony would be held quite secretly. They just exchanged vows and tied the knot in presence of very few people which included only their family members.
Father of Two
As we mentioned earlier, the 43 years old David has two children from his marriage with Deschanel of nearly a decade. Both of his kids are sons where Henry Lamar Hornsby is the firstborn and Calvin Hornsby is the younger one.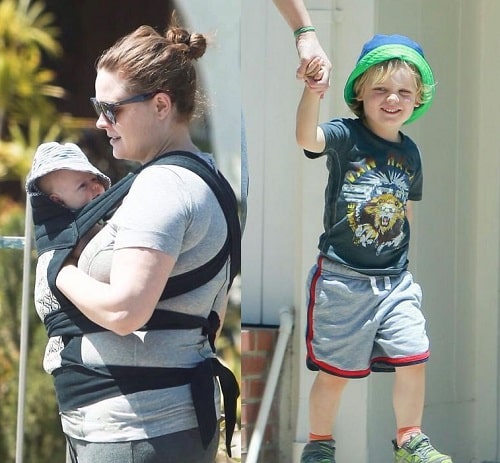 David loves his kids a lot and is very conservative when it comes to them. He and his dear wife hasn't made much public appearances with their kids. It is because they do not want their children to be affected by the glare of their fame. That's reasonable because nobody want their kids to be followed by media everywhere. Therefore, it is the reason they have not been giving much glimpse of their sons.
Is a Vegan by Birth
David is a pure vegan by birth and only eats vegetable items. Not only him, but every one in his family is a vegetarian. Yes, his wife and both kids are vegan and detest eating meat. In fact, he and his beautiful wife, Emily, don't have to bribe their kids so that they could finish their vegetables. They just love vegetables and take on their parents for such wonderful nature. Hornsby feels very proud that everyone in his family is a vegan and are against eating animal flesh.
Artist / Drawer
Besides a successful career as an actor, producer, and screenwriter, the 'Fanboy & Chum Chum' star is also a talented artist or drawer. He can draw close to reality sketch of any thing; whether it be a person or animal or nature. He has been gifted with the skill to draw reality into paper which are very much perfect and mesmerizing. Here is a masterpiece of his talent: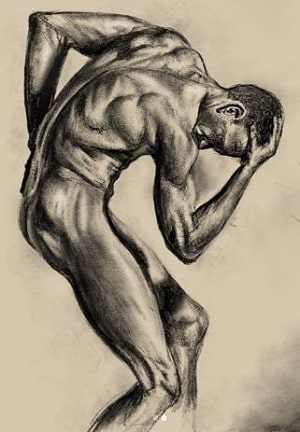 Wealthy Wife
David Hornsby's wife, the 'Glory Road' star Emily Deschanel has an astonishing fortune of $30 million from her successful career as an actress, director, and producer. She earned massive $250,000 per episode from the hit series 'Bones'. She doesn't lag behind when it comes to spending money on expensive goods. She rides expensive cars and has a huge mansion worth $2.4 million.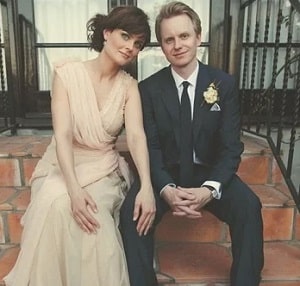 Deschanel even wore expensive and matching diamond earrings and hair clips at her marriage with her hubby. This, without any doubt, proves that she is indeed a really rich woman and has left her spouse far behind in terms of net worth.
Physical Specifications
Hornsby stands tall at a height of 5 feet 10 inches tall (1.79 m) and weighs around 163 pounds (74 kg). He has a slightly slim body with natural light yellowish hair.
Social Media Presence
Talking about social media presence, David Hornsby has accounts on Instagram and Twitter where he has got a huge fan base following him. His Twitter account goes by the name @HornsByDavid and has 24.8k followers whereas he has around 58.9k followers on Instagram account which goes by the name @hornsbone.
Visit Glamour Path for more latest and updated information about other celebrities.
-->