Meet David Castañeda Who Played "Diego Hargreeves" in The Umbrella Academy
Published Sun Jan 12 2020 By DGM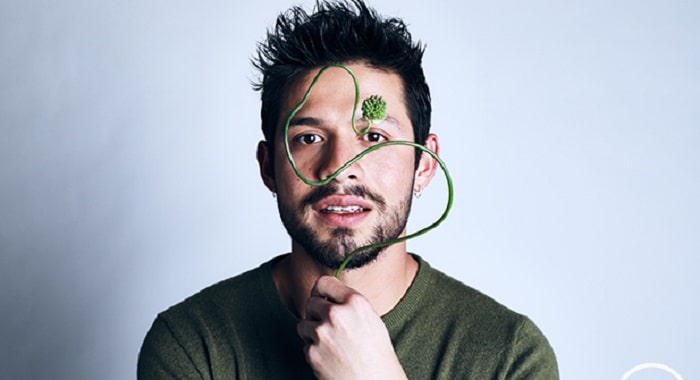 David Castañeda is a famous Mexican-American actor who acts in movies and television shows. He is currently rising in fame as the portrayer of Diego Hargreeves in the popular Netflix action series of 2019 'The Umbrella Academy'.
Castañeda was born on the 24th of October, 1989, in Los Angeles, California, of the United State. Here are some facts about him:
What's her Net Worth?
Castañeda has an estimated net worth of $700,000 which he accumulated from his successful career as an actor working in television shows and films.
Didn't Plan to Become an Actor at First
The 'End of Watch' star didn't always want to become an actor. At first, his intention was to carry on the family business for which he studied civil engineering. He thought of taking on the business that his father had been handling for decades once he completed his college graduation.
However, during his years in college, he changed his mind and shifted his interest towards acting and filming. So, he went to California State University as he changed his major in film production and international business.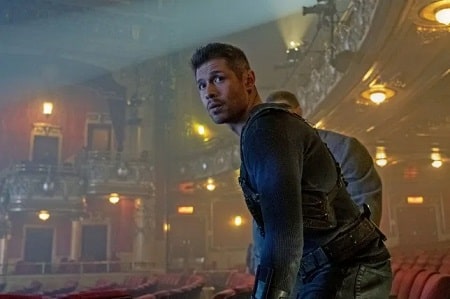 As of now, it surely appears that Castaneda did a wise decision by leaning towards acting industry. The series 'The Umbrella Academy', which he worked alongside actor Justin H. Min had been incredibly successful in 2019 and fans have been waiting for the second season eagerly.
Raised in Mexico
Though Castañeda was born in the United States, he was raised in Mexico, the home country of his parents. He lived in Mexico until he was 14 years old and returned to the states to attend high school and complete his study. As he has spent his childhood in his native land, he has a little bit of Mexican accent which gets mixed up while communicating in English.
Raptors Fan
Besides being an actor, David is also interested in NBA, the famous basketball league of US and Canada. He is a huge fan and supporter of the Toronto Raptors which won the trophy last season. He follows the stats of the team and makes it to the arena if possible to see the matches of the team.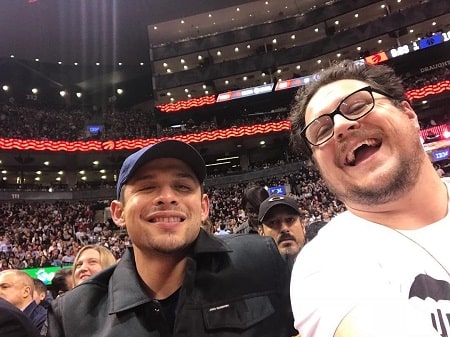 Last March, Castaneda showed up at the arena at one of the matches of the Raptors. And he wasn't alone, he was there to support his team with his co-star, Cameron Britton. As the two stars are really good friends, it wasn't so shocking to see them appearing together.
Has Pet Dogs
The 'Diego Hargreeves' portrayer is also an avid dog lover and has petted several dogs. His dogs include two chihuahuas and a small black terrier breed. He often uploads pictures and videos of his fur babies playing together on his social media accounts.
Tattoo Lover
The 'Umbrella Academy' star is fond of tattoos and has inked several of them on his body. He has inked on the top of both left and right chest in Mexican.
Not only that, he also has a beautiful bird inked on the right rib cage and another gorgeous tattoo on his left rib cage. As he has another beautiful drawing inked on his left forearm, he has filled his body with adorable and meaningful inks.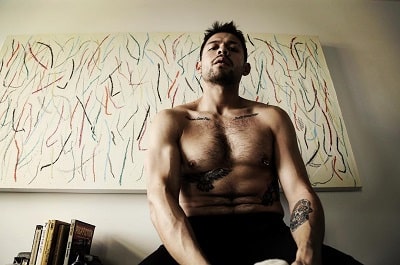 Physical Specifications
David stands tall at a height of 6 feet (1.83 m) and weighs about 160 lbs (73 kg). He has a very muscular and ripped body which has helped him attract a lot of female followers.
Social Media Accounts
David Castaneda is an active social media geek who has accounts on Instagram and Twitter. He has a huge base of 634K followers on Instagram and 75.4K followers on his Twitter account.
Make sure to follow Glamour Path for more interesting and latest updates about other celebrities.
-->