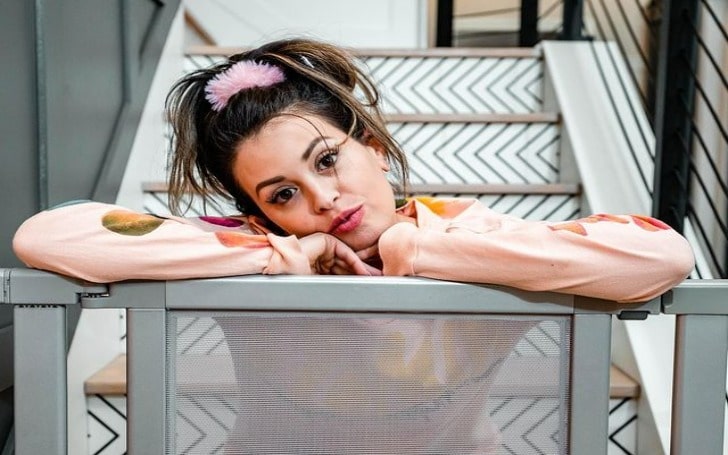 Sheila Hafsadi is well known for being the wife of Hollywood actor Jackson Rathbone. Jackson, her husband, is a well-known actor who portrayed Jasper Hale in the Twilight film series.
This woman is a delighted mother of three lovely children and a proud American citizen, was born on October 21, 1987. In the past, she was also the primary vocalist and lyricist for the band A Hunter Pace.
She is also a dancer, hairstylist, blogger, and creator of digital content.
Early Life
Sheila Tamar Hafsadi is the daughter of Graciela Benito and Eyal Hafsadi. She has a sister named Melani Hafsadi. She relocated frequently as a child, spending time in Florida, where she went to Westpine Middle School. She used to be a singer, lead vocalist, and a former member of the alternative rock band A Hunters Pace in her twenties.
The lady rose to prominence as a lead vocalist mostly as a result of her stage presence and attention-grabbing performance. She has now explored other interests, and the band has since disbanded.
Career
Sheila dances professionally as well. From 2007 to 2011 as a member of The Reckless Dames, a modern burlesque dancing group, she won numerous awards all before giving birth to her first child. This skilled woman is also a blogger since 2018 she runs her own blog Six + Boe about her personal style and interests.
In the future, she wants to add handmade party supplies and clothing to the website's inventory.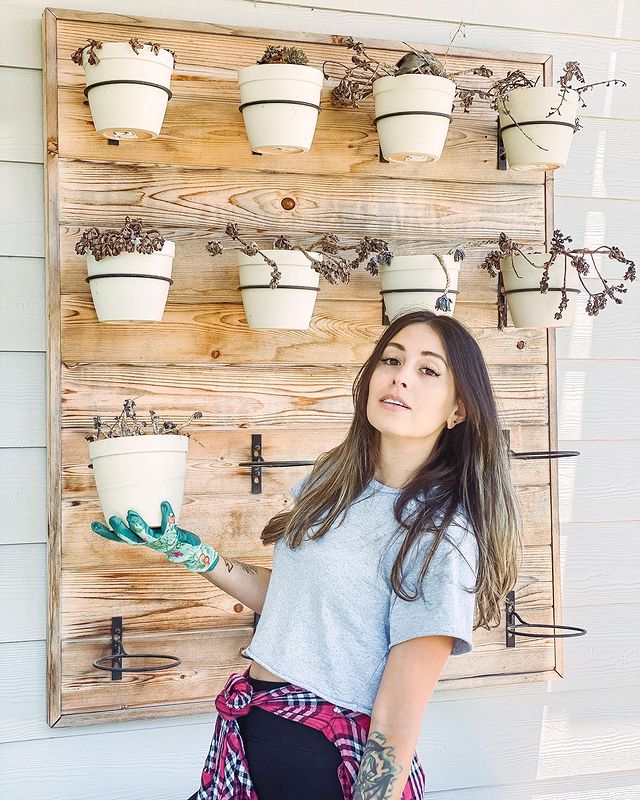 In her blogs, we can find her own recipes, travel tips, crafts, DIY home decorations, and many more. She also works as a celebrity hairstylist and is employed as a hairstylist at Ceci Salon. She has now concentrated on raising her kids and helping her spouse with his own ambitions.
Husband and Kids
Sheila Hafsadi and Jackson Rathbone got married in 2013. This beautiful couple met each other for the 1st time during Jackson's tour stop with the band 100 Monkeys. Sheila worked at the club where they performed during that time.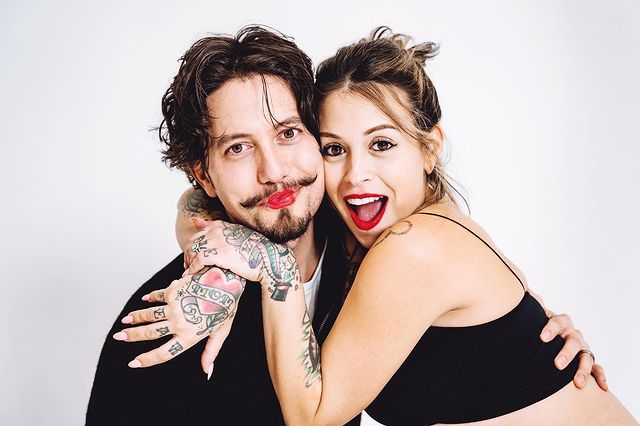 It was an intimate wedding, and only close friends and family members attended it. The couple didn't want to make a big deal about it because there were roughly 150 people present, but the paparazzi nonetheless photographed the entire occasion.
Kids
They are parents to 3 beautiful kids. Their 1st child Monroe Jackson Rathbone VI was born on July 15, 2012. Jackson passed down his family name to his eldest child.
The Twilight actor spoke candidly about becoming a first-time father during an appearance on the TODAY show in November 2012. Rathbone remarked It's the utter joy and great fascination of everything the baby does.
His first feces is captured in images by the actor who even said it was amazing. To let his friends know about his son's first poop, he said to have texted and called everyone. Weird? perhaps, but not to brand-new parents.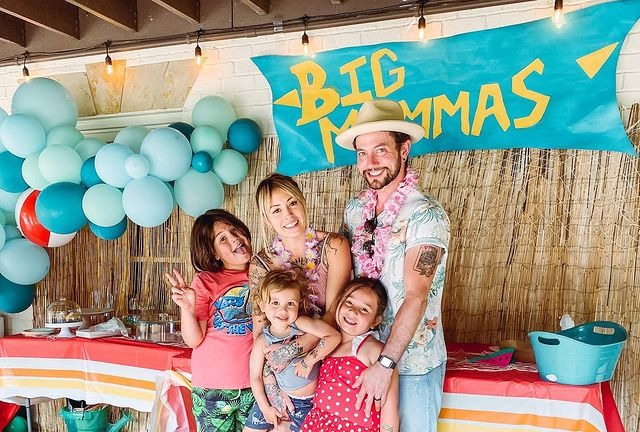 Their daughter, Presley Bowie Rathbone, was born in 2016 and on January 1, 2020, their son Felix Valleau Rathbone was born.
Their daughter Presley recently turned 6, so they kicked off the summer with her "Teen Beach Movie" themed birthday party. Similarly, they also went on a Disney World trip which she describes as "fun but PACKED and exhausting."
Who is Jackson Rathbone?
The son of American parents Monroe Rathbone IV and his wife Randee Lynn, Monroe Jackson Rathbone V was born in Singapore on December 14, 1984. He has three sisters, one of them is the ceramicist Kelly Rathbone, and is one of his parents' four children.
Despite being from Singapore, his family moved everywhere due to his father's profession with Mobil Oil, including Norway and Indonesia, before settling in Midland, Texas. His great-grandfather, Monroe Jackson Rathbone II, the chairman of Standard Oil, was a member of the Rathbone family from Liverpool, England, where he was born.
Jackson attended Trinity School in Midland and participated in the Pickwick Players' musical theater and youth acting programs. He next enrolled in the Interlochen Arts Academy in Michigan, where he chose to major in acting. He traveled to Los Angeles in search of an acting career after being turned down by the Royal Conservatoire of Scotland in Glasgow, where he had intended to study acting.
Also, read about Andrea Espada.
Jackson's Career
Jackson is a skilled musician who is best known as the lead singer of the funk group 100 Monkeys. He and his high school pals started the band, and from late 2009 to mid-2010. They performed a lot of US tours. In 2011, they resumed those tours. Four albums, including "Liquid Zoo," have been released by them.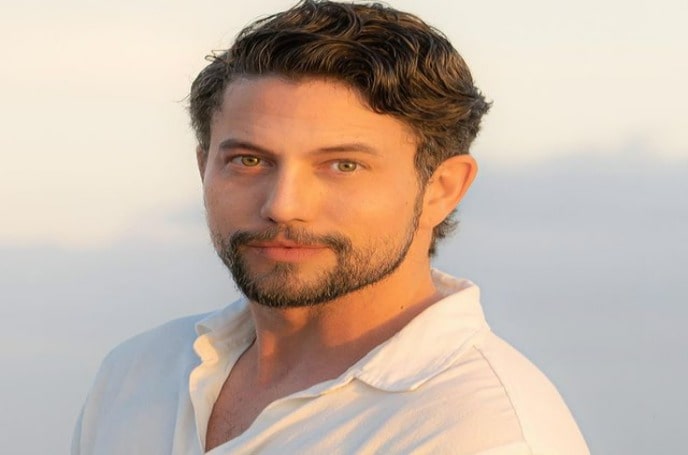 This man's first position was as a reporter for the TV documentary series "Disney 411," where he conducted interviews with Disney celebrities like Hillary Duff and others. He made his acting debut in the 2005 television drama "Close to Home" as Scott Fields, followed that year by a role in the film "Rivers End," and later that year he joined the cast of the romance drama series "Beautiful People" as Nicholas Fiske.
He was cast as Sokka in the action-adventure movie "The Last Airbender" in 2010, and since then, he has been in movies like "Live at the Foxes Den" (2013) and "The Wall of Mexico," which is a comedy-drama. He recently appeared in the movie "Until We Meet Again" (2020), and he is currently working on the horror-thriller movie "War Hunt," which will have a late 2022 launch.
Husband's Recognition from Twilight
The actor was picked for his first significant role as Jasper in the fantasy romantic drama movie "Twilight," which is based on the Stephenie Meyer novel of the same name, in 2008.
In the sequels "The Twilight Saga: New Moon," "The Twilight Saga: Eclipse," "The Twilight Saga: Breaking Dawn- Part 1," and "The Twilight Saga: Breaking Dawn - Part 2," he played Jasper again.
He is also renowned for his humanitarian activities, particularly with Little Kids Rock, a national non-profit organization devoted to reviving and restoring music education in underprivileged US public schools.
Net Worth
Sheila Hafsadi's net worth is around $6 million. Jackson Rathbone, is thought to have a net worth of about $7 million.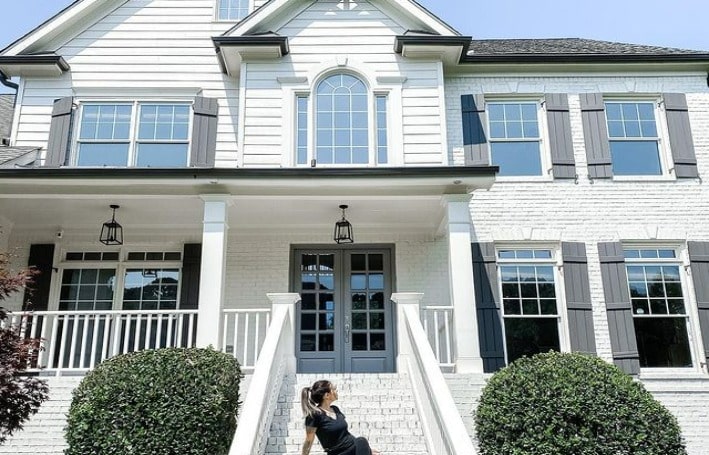 The couple spend around $1.2 million dollars building a family-friendly home studio in Studio City in 2013 and in an open market the couple offered their property for $1.75 million.
In 2021 the couple bought a beautiful mansion in Georgia, Unites States. Sheila describes herself as being a non-bike person, but recently got a beautiful electric black bike.
Body Features
The 35 years old lady weighs around 60kg and is 5 feet 8 inches tall. She is a professional dancer; she stays healthy and keeps a thin physique.
She has lovely brown eyes and multicolored hair. Libra is her zodiac sign.
Social Media Details
Sheila Hafsadi has an Instagram account under the username of @sixandboe. She has more than 55.5k followers. This lovely woman actively shares her family pictures on her social media handle as well as posts art and craft projects, and lifestyle content. We can tell she is a proud mom and a wife. Her Instagram bio reads,"Wife. Mama. Pretty things enthusiast. Sharing our not-so-ordinary life. ATX and all over the place.💕"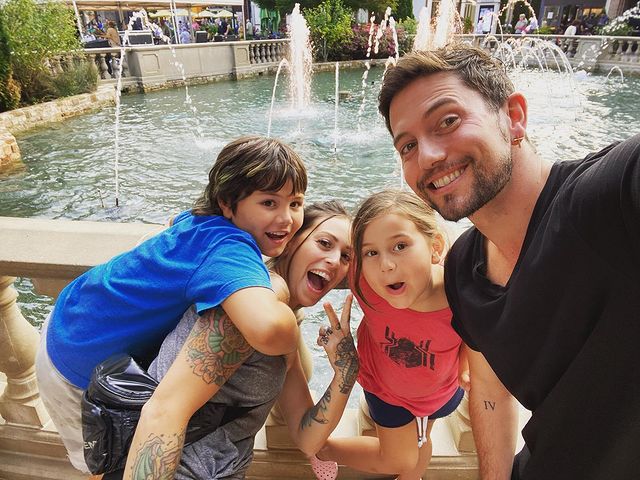 Similarly, Hollywood actor Jackson is active on Instagram with the username of @jacksonrathbone. In 2022 he has more than 791k followers. His bio reads, "Actor & Musician Father - Husband - Vampire - Good Vibes" He is indeed a proud father and an amazing husband. The couple often does giveaways from their accounts to their fans.
For more keep following the Glamour Path!
-->