Meet Jordin Sparks's Son Dana Isaiah Thomas Jr. With Husband Dana Isaiah - Photos and Facts
Published Thu May 30 2019 By Samana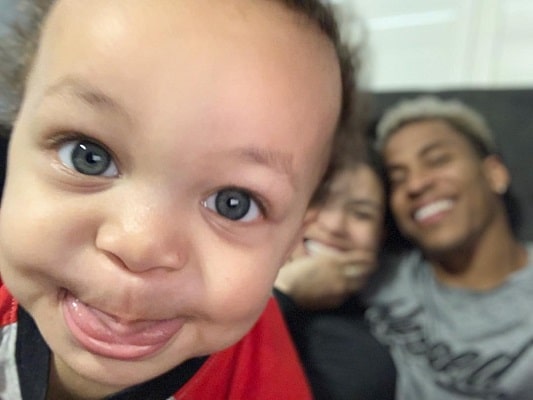 Dana Isaiah Thomas Jr., born to American idol winner mommy Jordin Sparks and model daddy Dana Isaiah, came into this world on May 2, 2018. DJ is the first child to both Dana and Jordin and is their small miracle.
According to She Knows, there are many meanings to the name, Dana. The relevant meaning for the babe's name is God has judged, or God is the judge. Surely in Dana Jr.'s case, he got it from his dadda.
Peaceful and Healthy Family Relationship
Unlike some married celebrity couples who cheats and is not exactly marriage material, Jordin and Dana can be a good example to all of them. The family are in a very loving and stress free environment which ensures a very well growth of Dana Jr.
DJ's Positive Impact on His Parents Lives
Papa Dana has also shared how much having D.J has changed him and his view on the world and on the love of God. Thomas also said how much having a baby pushed him to be a better person because his son will look up to him as a role model. How sweet is that!
Dana Isaiah Thomas Jr. has his parents bond and connect more and has brought them together on a different level than before.
Facts
Dana Isaiah Thomas Jr. was 21 1/2 inches long and weighed 8 pounds, 4.5 ounces when born.
Mommy and daddy calls him DJ.
DJ was born at the Natural Birthing Center and Women's Wellness.
Jordin was pregnant with DJ six weeks after she and Dana secretly married.
DJ's baby shower took place in Arizona in February 2018 post a babymoon vacay with husband Dana in Cancun, Mexico.
Dana was born with the umbilical cord wrapped twice around his head.
Daddy Dana was the one who caught DJ immediately after birth along with their midwife Simona.
DJ has his parents bond and connect more and brought them together on a different level then before.
First of Many Firsts
Blessing mama's hot Instagram feed with his first AND THE CUTEST picture after her birth.
First appearance in daddy's hot Instagram with the cutest and sweetest caption ever. Someday, he will be aware of how much his daddy loves him.
Mama Jordin and Papa Dana has talked about DJ being incredible too many times to keep count. In an interview with People, Jordin talks about how she is always looking at DJ and aweing at his cuteness. Jordin also mentions her baby boy loving her new music with Elijah Blake and dancing to it very adorably.
Dana Isaiah Thomas Jr, after turning one, according to Jordin has become a person of his own. He knows what he wants to eat, where he wants to go, what he is looking at and what he wants to do. With mommy's bashing net worth of $10 million and daddy's net worth of $100k, DJ will grow up lavishly.
Photos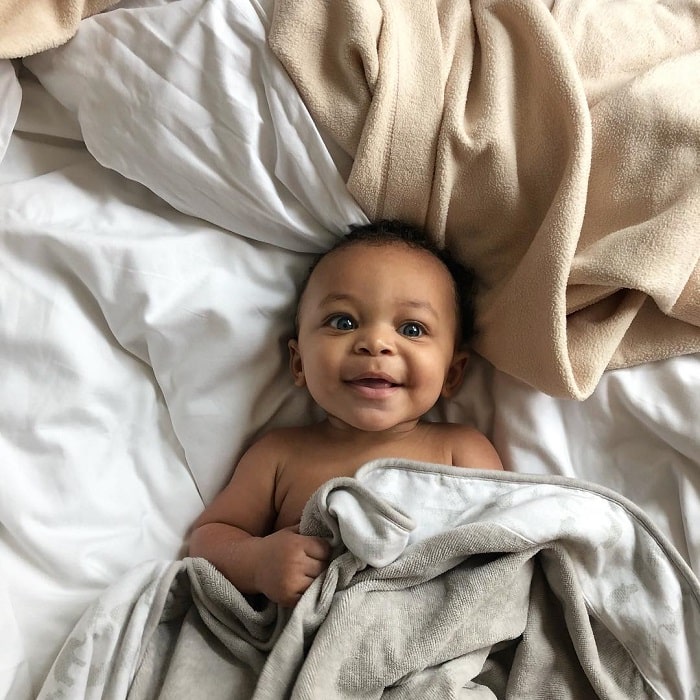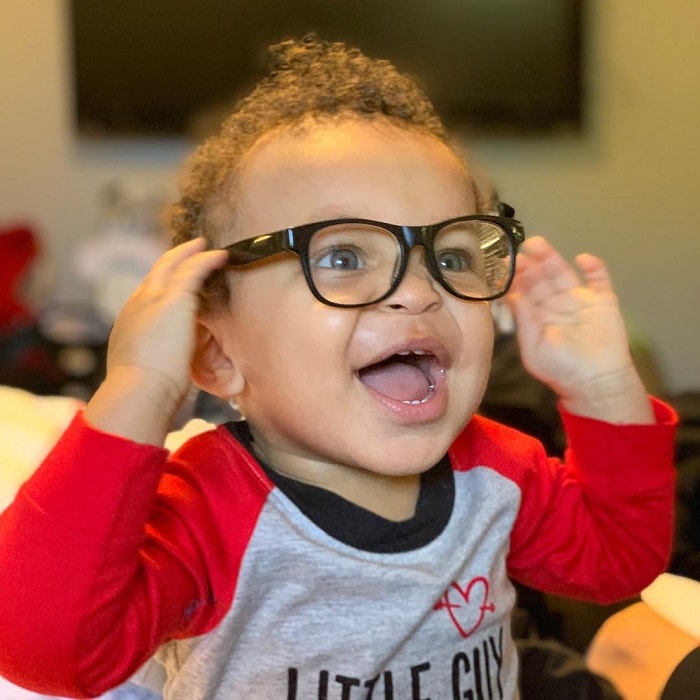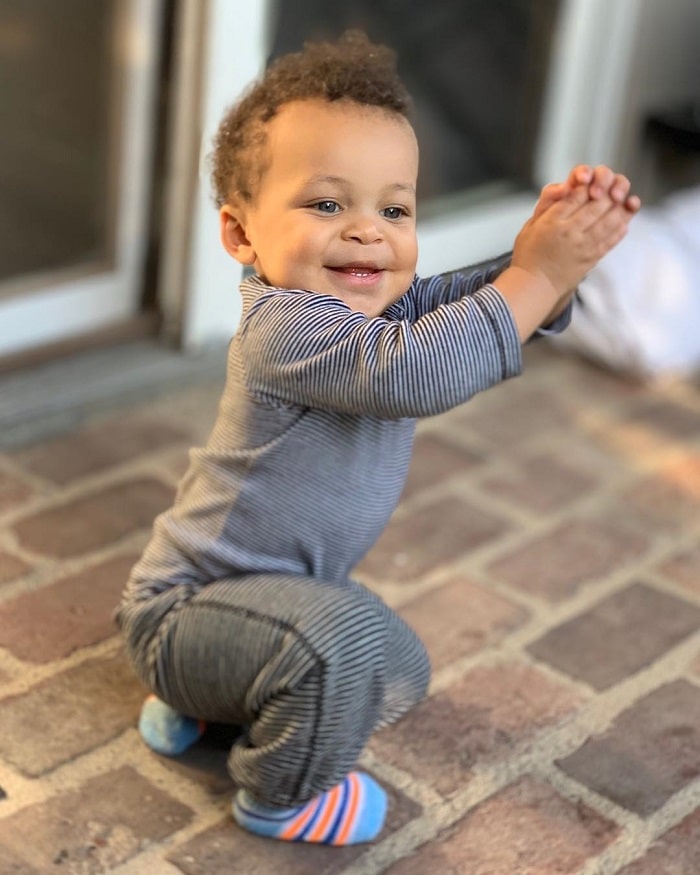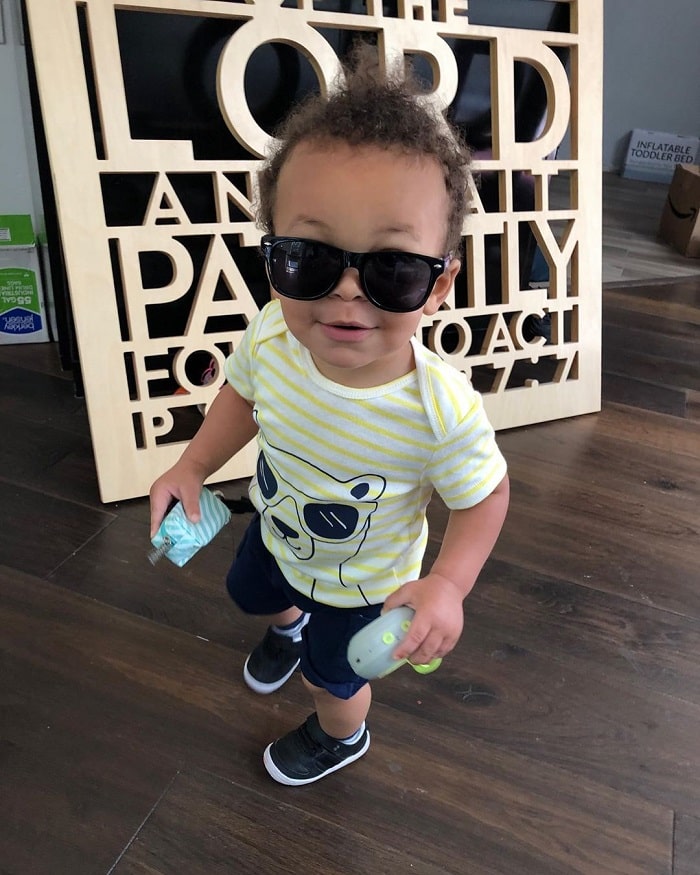 Glamour Path for more Celebrity Baby News.
-->