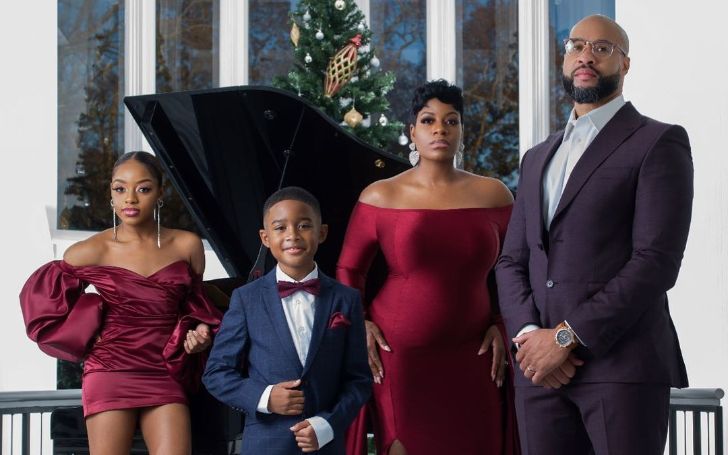 Do you remember how Fantasia Barrino was caught up being a homewrecker for her affair with a married man named Antwaun Cook? If you do, you must know that there is a child between the former couple which caused quite an uproar on the internet.
Dallas Xavier Barrino is the son of the singer, Fantasia Barrino, and her ex-partner, Antwaun Cook. The beloved singer who came to prominence after winning the third season of the reality television show, American Idol, in 2004 gained quite a backlash from the public when her affair with the man was revealed.
However, now when we look at the singer's social media handles, she hasn't posted many of her moments and pictures with her son, Dallas. So where is he now? Shall we have a look?
Dallas Xavier's Birth Details
When Fantasia was still having an affair with Antwaun Cook, she became pregnant and thus she welcomed her son, Dallas Xavier Barrino on 13 December 2011 in North Carolina, United States.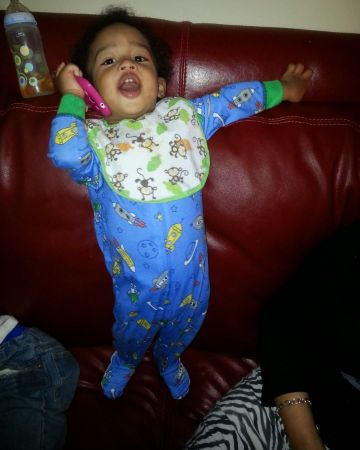 Moreover, if you have been a fan of the singer, you must have known that she made her pregnancy announcement back in August 2011. She made the announcement at the charity concert in Florida. She said:
"So, this child that I carry – God has given me this child. And I don't have to hide it from none of y'all."
After Dallas was born, she had an interview with People. And she said that she was very happy to have him healthy and her fans supported and welcomed her baby.
"I feel so blessed that my son Dallas Xavier was born healthy, and is a wonderful new addition to our family. I thank all my fans for their well wishes and continued support."
Dallas' Parents' Messy Relationship Ended In A Mess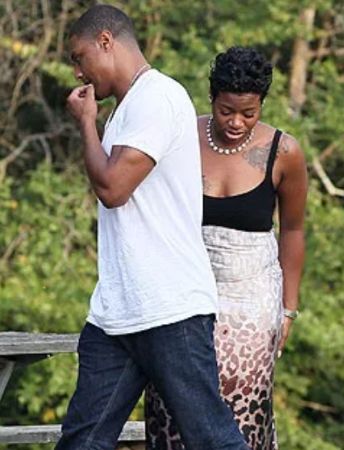 Dallas' mother, the American Idol season 3 winner, Fantasia Barrino, had never been in a proper relationship with Antwaun Cook. However, according to sources, she had been romantically linked to him ever since the summer of 2010. Moreover, at the time, Antwaun was still married to his wife, Paula.
After finding out about Antwaun and Fantasia, Antwaun's wife, Paula filed for divorce from Antwaun and also filed a case against Fantasia for "Alienation of Affection". Fantasia tried to settle it by offering her $100k. However, Paula refused the settlement money and took it to court.
According to Fantasia, she was told that Antwaun and Paula had already been separated in 2009. Hence, she got involved with him, unknowingly that he was still married. However, Paula denied her claims and said that she very well knew the facts and they also had a confrontation regarding Antwaun.
Dallas Lives With Antwaun And His New Family
It seems that after Fantasia and Antwaun separated, they got joint custody of Dallas. However, as we can see from their social media, Dallas lives with his father, Antwaun more than he lives with his mother, Fantasia.
Moreover, after the former couple separated, Antwaun got back together with his former wife, Paul Cook. And now, Dallas is a part of Antwaun and his wife's family.
The family also consists of two sons of Antwaun and Paula. They are Christian Cook and Jackson Cook. And the brothers are very close to each other and share a pretty good bond with Dallas. And so Antwaun also calls them #cookboys.
Dallas' Mother Is Married: He Has Two Sisters From His Mother's Side
After two years of Fantasia's separation from Antwaup in 2013, she got wed to businessman Kendall Taylor. They got wed on July 18, 2015, on a yacht. Moreover, according to sources, they met at a nightclub and got charmed by each other.
Then, after five years of their marriage, they finally welcomed their first baby together. They gave birth to a baby girl on May 23, 2021, and named her Keziah London Taylor. The baby also has an Instagram account under @keziahlondontaylor which is regulated by her parents and has over 73.5k followers.
Moreover, Dallas' mother, Fantasia has another daughter named Zion Quari Barrino. She is the first child of Fantasia that she had with her ex-boyfriend, Brandel Shouse. So Dallas has two sisters, both from his mother's side.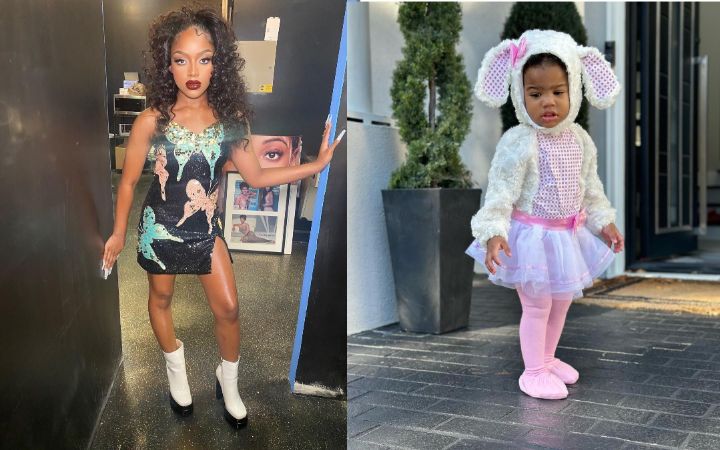 Net Worth
The net worth of the father of Dallas Xavier Barrino, Antwaun Cook is estimated to be over $2 million. He is a realtor who is now the President of National Sales Network, Charlotte. Moreover, he has been working as a sales representative for over 22 years now.
Moreover, let's not forget that Dallas' mother is Fantasia Barrino, a famous American R&B singer. Also, the net worth of Fantasia Barrino is estimated to be over $1 million.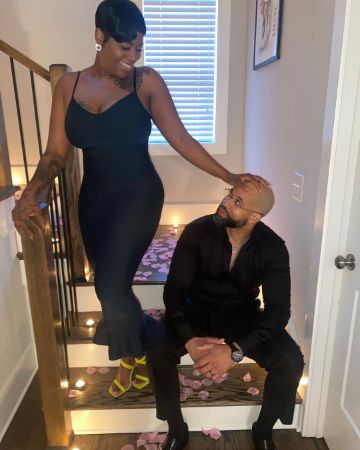 Similarly, he also has a stepfather, Kendall Taylor, with whom he shares quite a good bond. He is a businessman who has an estimated net worth of over $2 million.
Social Media Handles
Though Dallas is not available on social media, his separated parents, Fantasia and Antwaun post about him frequently on their social media. So let's take a look at their social media handles.
Fantasia is available on Instagram as @tasiasword. Moreover, she has a huge presence on the platform with over 5.2 million followers. Similarly, she is available as @Tasiasword on Twitter and has over 955.6k followers.
Similarly, Dallas' dad, Antwaun is active on Instagram as @loveforcook. He also has a presence with over 11.9k followers. And he is available under the same username as @loveforcook on Twitter.
Follow Glamour Path to find more interesting articles on celebrity biographies, relationships, and riches.
-->