Dacre Montgomery's Love Journey: A Look into His Girlfriends and Intimate Relationships
Published Sat Jul 08 2023 By prazu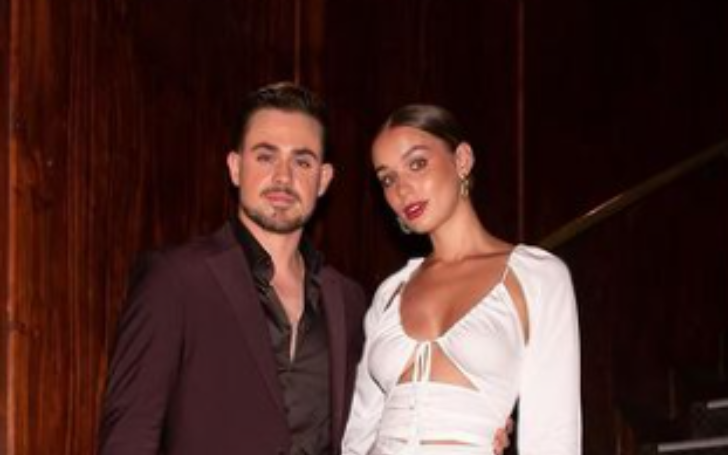 Dacre Montgomery is an Australian actor who gained international recognition for his portrayal of Billy Hargrove in the popular Netflix series Stranger Things. The 28-year-old star displayed a passion for acting from an early age.
In this article, learn in detail about Montgomery's personal and professional life.
"Stranger Things" Star Dacre Montgomery Early Life
On November 22, 1994, Dacre Montgomery was born in Perth, Western Australia. His mother, Judith Barrett-Lennard, is Lebanese Canadian, and his father, Scott Montgomery-Harvey, is from New Zealand. He has a younger sister named Saskia. Both of Dacre's parents worked in the screen industry in Australia.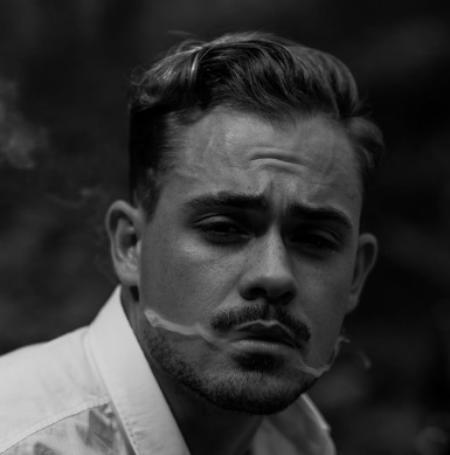 From the young age of nine, Montgomery started acting in movies and theater. He attended Mount Lawley Senior High School in his hometown. Throughout his school years, Dacre focused on studying dramatic arts.
In 2015, Dacre completed his acting degree at the Western Australian Academy of Performing Arts at Edith Cowan University. He shared on Instagram that he had a difficult time in school because of anxiety and faced bullying due to his weight. Additionally, he failed his drama exams in high school. At the age of 18, Montgomery was fired from his job and asked to leave his drama school.
Dacre Montgomery's Personal Life
Dacre Montgomery is currently dating model Liv Pollock, and they have been together since 2017. The couple often shares photos of each other on Instagram and attends red-carpet events together.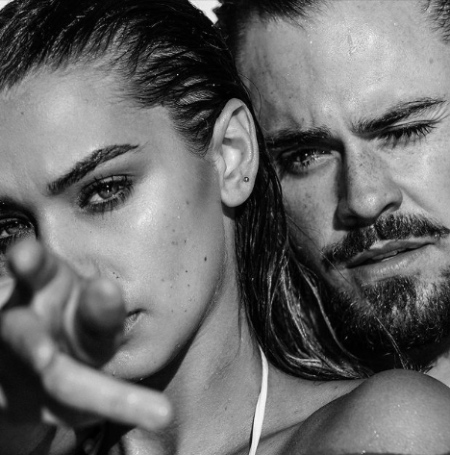 Montgomery has expressed his love and appreciation for Pollock in a heartwarming post on Instagram, describing her as the backbone of everything he does and his source of emotional support. Liv has mentioned that they are both from the same hometown in Australia and their relationship developed through mutual contacts and social media.
Pollock also stated that Dacre's fame and career in Hollywood do not affect their relationship, as it is built on shared values and adventurous nature.
Who is Dacre Montgomery's Girlfriend Liv Pollock?
Dacre Montgomery's partner Liv Pollock is an Australian model represented by Vivien's Model Management. She has been involved in numerous swimwear campaigns. Pollock studied architecture at Swinburne University in Melbourne, Australia, which is a subject she and Dacre both have a passion for.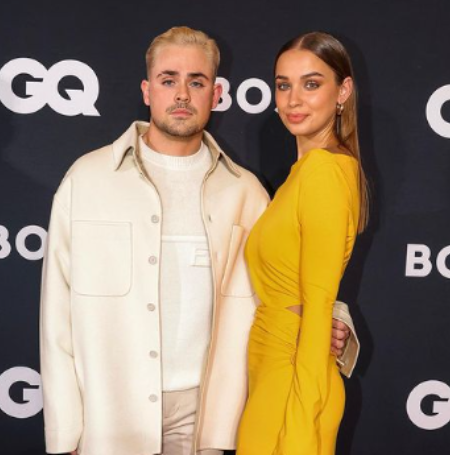 Pollock is also an ambassador for The Red Cross and has been working with them since participating in a fundraiser during the Australian fires. Due to the COVID-19 pandemic, their help has been limited to local efforts, but they look forward to assisting different communities in need once the situation improves.
How Rich is Dacre Montgomery?
Dacre Montgomery, an Australian actor, is set to become a big star. Currently, he is considered an upcoming star. His net worth is estimated to be around $2 million. Most of his earnings come from his work in movies and TV shows.
Montgomery is currently part of the TV series Stranger Things. His contract for Stranger Things is worth $5 million, and he will receive a lump sum payment of $4 million once he finishes his work on the show. He has also worked in three other TV series and two movies.
Dacre Montgomery Journey in Acting
Dacre Montgomery's career in the entertainment industry has been marked by significant accomplishments and recognition. The 5'10'' tall actor began his journey as an actor at a young age, performing on screen and in theater from the age of nine. His dedication and passion for acting led him to pursue formal training in the dramatic arts.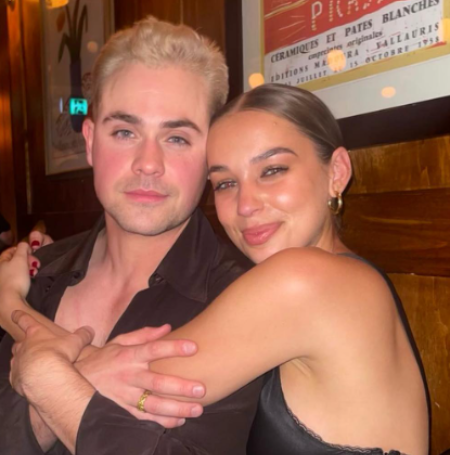 After completing his acting degree at the Western Australian Academy of Performing Arts in 2015, Montgomery's career started gaining momentum. He landed roles in Australian television shows and films, establishing himself as a promising talent in his home country.
However, it was Dacre's breakthrough role as Billy Hargrove in the hit Netflix series Stranger Things that catapulted him to international fame. His portrayal of the complex and troubled character in the show's second season earned him widespread praise from audiences and critics alike. Montgomery's compelling performance showcased his versatility as an actor and solidified his position in the industry.
Following his success in Stranger Things, opportunities began to pour in for Montgomery. He expanded his portfolio by starring in other projects such as the critically acclaimed film The True History of the Kelly Gang (2019), where he played the role of Dan Kelly.
Throughout his career, Dacre has demonstrated a willingness to take on diverse roles, exploring characters with depth and complexity. His ability to bring authenticity and emotion to his performances has garnered him a dedicated fan base and the respect of his peers.
Beyond acting, Montgomery has also expressed an interest in storytelling through various mediums. He has aspired to explore writing and other creative pursuits, indicating a desire to broaden his impact on the entertainment world.
Stay updated in Glamour Path for more celebrity articles.
-->