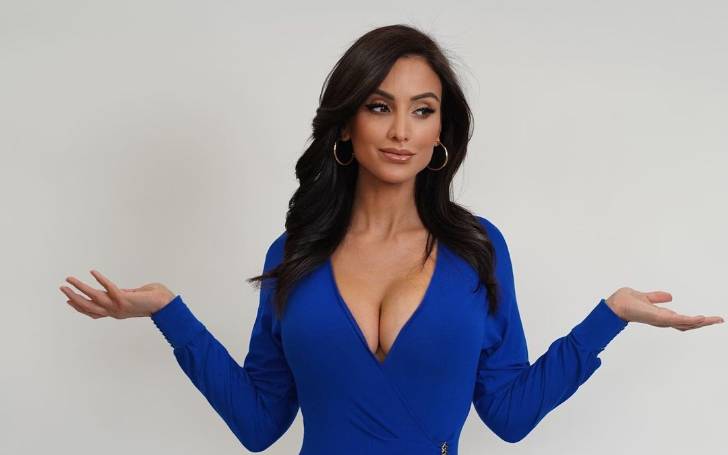 First things first, let me ask, who's here after the news of Adam Carolla dating Crystal Marie Denha after the news of his divorce? And if you're wondering if it is true, then yes indeed, you heard the news right. Being one of the prominent personalities of the television and internet, the news of the television host and the actor dating the comedian Denha, caught quite the attention.
However, Denha does not have as much exposure in the industry as Carolla. So his fans and viewers are curious to know exactly who Denha is. So, if you didn't know, Denha is an American-Iraqi stand-up comedian, television host and media personality. She caught the attention for being a personality fluent in Aramaic and beauty.
Denha is a content creator and producer who has also worked in the sports entertainment field and has presented for networks like ESPN, Fox News, Daily Share, Holly Scoop, The Fumble and Rank Boxing. So, look forward, 'cause this woman holds a lot more cards than you might have expected.
Net Worth
The net worth of Crystal Marie Denha is estimated to be over $2 million. She earned all this fortune with her career in the media industry. As we all know, she has been a prominent name in the industry for quite a while. So it's apparent that she has made quite a money from the industry.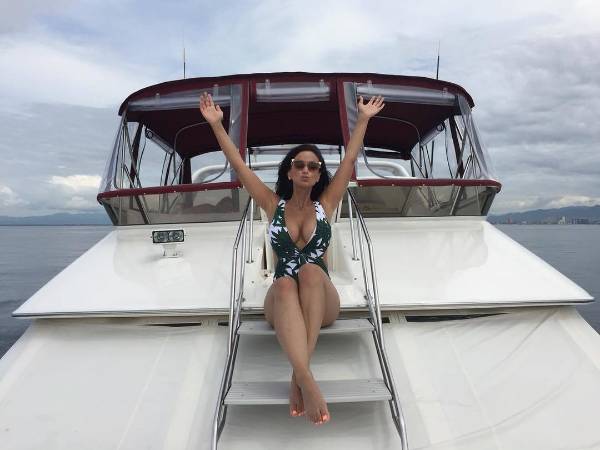 Aside from being an actress, Denha is a television personality and social media influencer. She has worked for various networks like Daily Share, ESPN, Holly scoop, Fox News, The Fumble, and Rank Boxing. And not to mention, she is also a comedian who takes part in stand-up comedy. Moreover, she started her career with commercials and still makes appearances for the brands. So she also gets brand endorsements.
Moreover, her new boyfriend, Adam Carolla has an estimated net worth of over $20 million. He is a well-known radio and television personality who is very loved by the public. So yeah, all is well for Denha and her boyfriend.
Denha And Carolla's Relationship
The grogeous actress, Crystal Marie Denha and the radio host Adam Carolla are in a relationship. According to sources, an insider close to the host revealed that the couple has been together for few months now.
However, the couple haven't made an official announcement. Both of them have refrained from talking about this subject.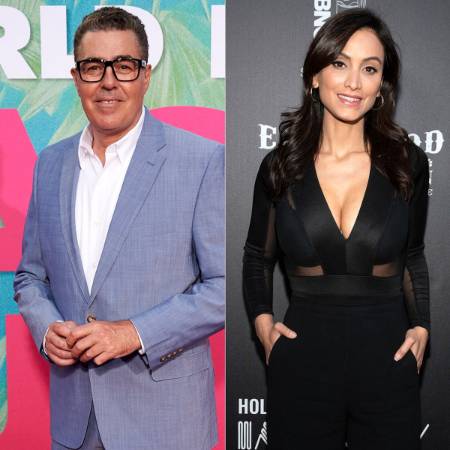 Before the couple dated, Carolla was married to Lynette Paradise. However, he announced the news of divorcing his former wife Lynette with whom he was married for over 19 years in May, 2021. Moreover, the news of the Adam Carolla Show host dating the comedian came just after 18 months of his divorce. So, the news was quite shocking. Not only the news suprised us, it also saddened some of his fans while it made others happy.
Before the host, Denha dated Ronnie Faisst in 2005. However, her relatinoship with Faisst didn't go well and they separted. Soon after their separation, Denha was rumored to in a relatinoship with the actor Jamie Kennedy in 2010. However, both Denha and Kennedy remained to be liptight about the topic. So their relationship was never confirmed.
Early Life
Denha is an American national who was born on February 8, 1984, in Detroit, Michigan. However, she was born to Iraqi parents named Riyad Denha and May Denha. According to sources, her parents moved to the States before the 80s.
Moreover, Denha was born into a family of six; she has three siblings. She has an older brother named Christopher Denha who is also known as Chris and two sisters named Jessica Denha and Scarlett Denha.
Started With Commercials
Denha started her career in the industry right after graduating from college. Upon graduation, she moved to Los Angeles to kickstart her career. And then, she started off small and played commercials for Napster and Gillette. Then she made her debut in the film industry with the movie named Cousins and played the role of lead.
After her debut, she made an appearance in the movie named Jane the Virgin. And you might not know, but she also made her appearance in Spider-Man 3. Then, she made appearances in movies like Quality Problems, Real Husbands of Hollywood and The Flip Side.
Then, as a comedian, she was featured in numerous sketches like Funny or Die. She also made an appearance for Yahoo's What the F Facts and The Yo Show.
Denha's Career As A Host
As much as Denha is praised for her beauty, she has made significant contributions to her career in the entertainment industry. She is a talented individual who has done acting, and stand-up comedy. Apart from all that, she has also done hosting for sports entertainment.
After Denha's career flourished as and actor, she got the chance to be a sports host. Then she worked for many sports and entertainment networtks like Daily Share, Fox News, ESPN, Holly Scoop, Rank Boxing and The Fumble. She also hosted the show named Sunrise Australia.
Denha Is Against The "Hijab" Policy
Do you remember the Mahsa Amini case that happened in September 2022, in Iran? The girl died after she got into a violent arrest and was beaten to death by morality police over the "hijab" law stating that she infringed the "hijab" rules and dress codes.
After that case, more such violent cases of being brutally abused by the morality police arose. Around that time, many celebrities, television personalities and entertainers tried to make people aware of that situation. One of them also includes Denha.
Denha stood up for the women who didn't have the freedom to dress and got severely punished over just a mere choice of not wearing a hijab. She also tried to educate her fans and social media followers about the law stating that women and girls over the age of 9 in Inran to have headscarves compulsory since the 1979 Islamic Revolution. She also wrote about the morality police enforcing the law and ceasing the social media of the public to keep quiet about the condition.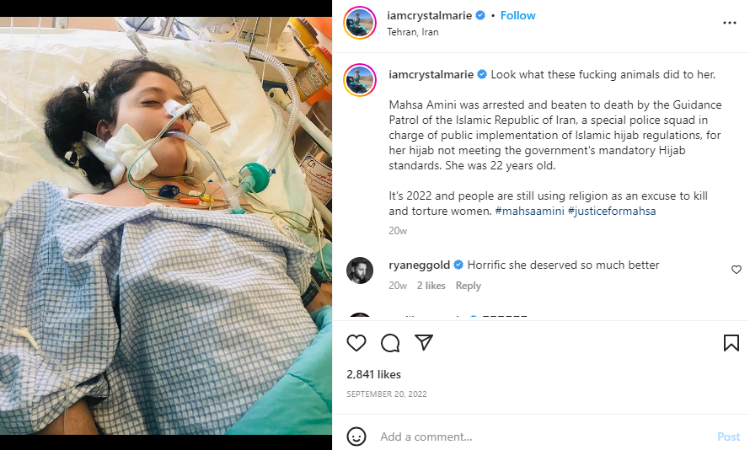 As a social media influencer, she did her part by informing her people through her social media. She also guided her fans to the right place that echoed the voices about cruelty.
Denha's Confidence And Boldness Weren't Stopped
If you've been a fan or a close watcher of Denha, you probably know that she is dressed in confidence. Not to mention that she always makes sure to style her dresses to embrace her sensual figure and perfect body. Ever wonder, how she got that comfortable to wearing them dresses despite having Iraqi parents?
Well, as we already know, Denha is a personality with immaculate feminine energy. It is what it is. Her choices of clothes and dressing sense aren't exactly the type that even barely follows her tradition. However, according to Denha, she has always had a great father who let her have a choice of her own.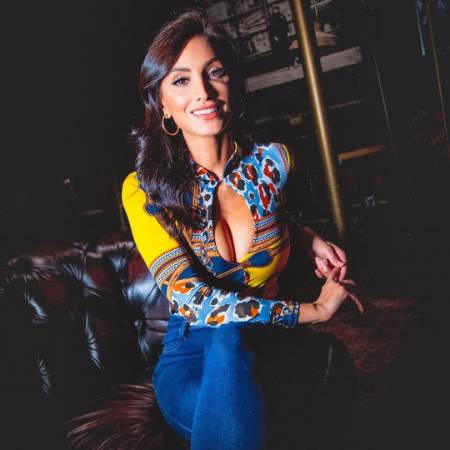 Denha said that her dad would let her do things despite them being something that would have brought shame upon the family. Being from a middle eastern family, things like being outspoken, moving out before marriage, and dressing sexy weren't well perceived by society. However, not even once, she was scorned by her father for doing things that society didn't accept.
"I've clearly never followed tradition and he's never once made me feel bad about that,"

-Denha Lost Her Father
Unfortunately for Denha, she lost her dad, on January 27, 2022. Her dad died at the age of 69. She was the one to announce this news through her social media with a post that wrote:
"He was loved beyond words and will be missed beyond measure. I love you, Dad."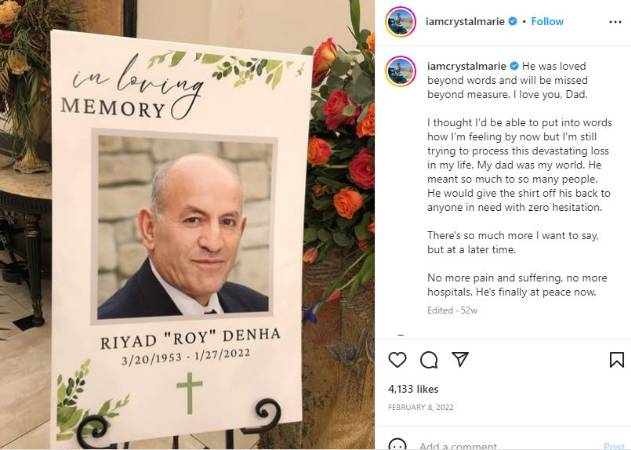 According to sources, Denha's father, Riyad Denha was born on March 20, 1953, in Iraq. He was born to the late Haboba Denha and the late Yousif Denha. He grew up alongside his siblings Wadie, Wadia, Hamama, Antiwan, Suhama, Basim, Emad, Mona, Ikhlas, and Karim.
When her father was alive, he was a person with a strong faith and an outgoing personality. So he had a nickname "Roy" that his close ones gave him. Also, he loved playing soccer. And he was even in a soccer team named The Thieves of Baghdad.
According to Denha, her father did not hold importance to only her, but also to many others. He was a kind and generous man who would take off his shirt and give it to anyone who was in need with no hesitation. So he was very loved by the people around them.
Denha's Mother, May Denha Is A Former Teacher
As already mentioned, Denha's mother is an Iraqi woman whose name is May Denha. According to Denha, she is ao passionate devotee with a love for family, friends, literacy and lifelong learning. And that must be one of the reasons for Denha to come out as a strong and intelligent woman.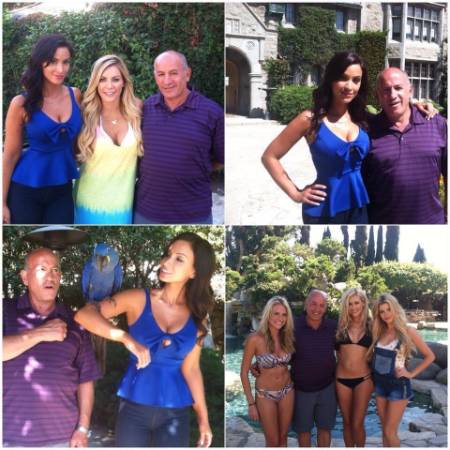 Denha's mother, May, used to be a Literacy Coach at Macomb Intermediate School District (MISD). She served there for over 5 years. After that, she worked as a reading consultant at Sheiko Elementary for five years. Then, for the next 23 years and a half, she served as an ESL Teacher at West Bloomfield School.
According to sources, Denha's mother is a gradaute of the Eastern Michigan University. She received her Bachelor's degree in Elementary Education from the university in 1999. Later on, she also got her Education Specialist degree from the Oakland University in 2016.
Let's Know More About Denha's Sister Jessica
Lastly, her other sister's name is Jessica Denha. And according to reports, she is also a married woman who has been married to a man named Nicholas Sulaka for over a decade now. Reportedly, she lives in Rochester Hills, Michigan with her family.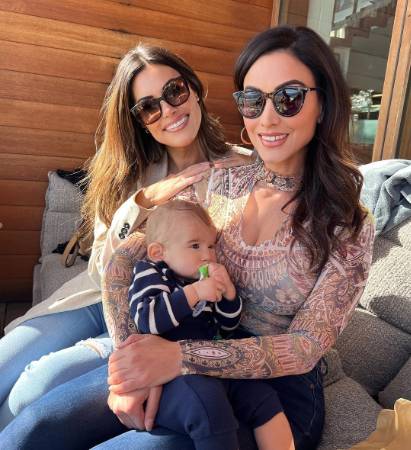 According to sources, Jessica went to Marian High School in Bloomfield Hills, which is in her hometown, Michigan. She also has a degree in communication. She is a graduate of Michigan State University College of Communication Arts and Science and graduated in 2017.
Moreover, according to sources, Jessica is serving as an Integrated Marketing Manager at StockX. Before that, she worked as an assistant planner at GTB. She also worked as a Marketing Coordinator at Jamba Juice Detroit, a Marketing and Social Media Intern at PocketFund, A Tenant Development Intern at Bedrock Detroit and a Marketing Intern at Wireless Vision, LLC.
Where Are Denha's Other Siblings?
We're going all out today. So yes, we have to learn about Denha's other siblings as well, right?
As already mentioned, Denha has an older brother named Christopher Denha. He is also known as Chris and is the only one who is known as the sibling of Denha. He is a married man who is in his 40s and has a daughter named Scarlett Denha.
Then comes Denha's sister, Serena Denha. As for Serena, the source reported that she has been working in "Operations" around Detroit Metropolitan Area.
Also, all the siblings are speculated to have graduated from the Marian High School in Bloomfield Hills, Michigan as it is the school attended by Jessica.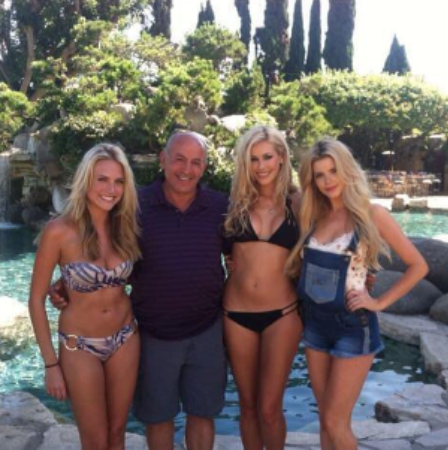 Height And Physical Appearance
By now, you all must have already noticed, Denha is a gorgeous woman. Well, of course since she is an Iraqi beauty. She is a beautiful woman who stands at a height of 5ft 7 inches (170 cm).
According to sources, the comedian reportedly weighs around 61 kg (135 lbs). We all know that she has a well-carved body. And the sources also state that she has a body measurement of around 38-26-37.
Denha's Instagram Handle
On Instagram, Denha is available as @iamcrystalmarie. She is quite active on the platform and keeps posting various kinds of stuffs. Moreover, she is active with quite a presence on the platform, with over 138k followers. She also connects with her fans and viewers through the platform and addresses their views.
However, it seems Denha isn't available on other social media platforms like Twitter and Facebook. Though she isn't active on them, she still has her presence intact as her projects do keep including her and her fans also do keep tagging her.
Follow Glamour Path for more interesting articles on celebrity biographies, relationships and riches.
-->