Craig Ferguson Wives of All Time
Published Thu Jun 16 2022 By pragyik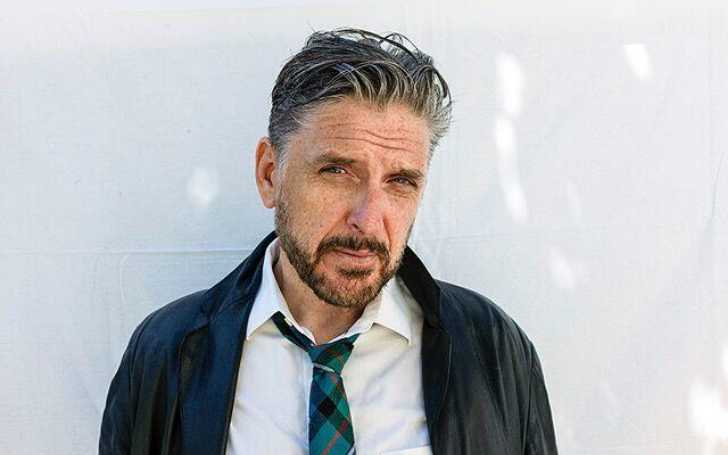 Craig Ferguson is a famous American-Scottish best known for hosting the award-winning show "The Late Late Show with Craig Ferguson." He is not only a television host but also an actor, stand-up comedian, director, writer, voice artist, and producer.
His first job was as a drummer in a punk band called "The Bastards from Hell." He started his career on television in 1989 in "Red Dwarf." After appearing in the "Red Dwarf" show, he hosted his show, "The Ferguson Theory," in 1993. He also debuted his career as a writer in 2006, publishing his first novel "Between the Bridge and the River."
How Many Wives Does Craig Have?
Craig is famously known as Nigel Wick in "The Drew Carey Show," he is an evil but lovable boss character. He has a history of ex-hook-ups and a wild lifestyle in the past and has divorced twice. Despite having a successful career, he can't brag about his successful stable relationships as he has had a bad history of love.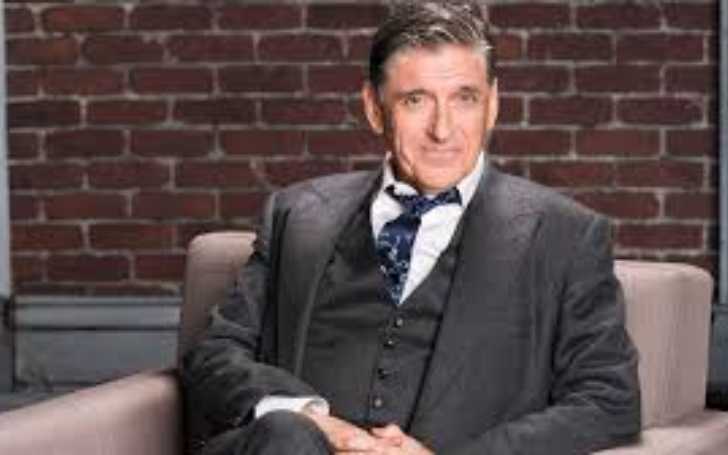 He has three marriages as of 2022, as he has a bad history of love despite the great run of his career. He was first married to Anne Hogarth; their marriage lasted three years. He then married Sascha Corwin in 1998 and gave birth to a baby boy Milo Hamish in 2001. Three years later, their baby boy was born they parted ways. After his two divorces, he married Megan Wallace Cunningham in 2008. They gave birth to a son Liam James in 2011.
Craig's First Marriage And Divorce Cause:
Craig has had three marriages as of 2022. His first marriage was to Anne Hogarth. The pair tied the knot on October 20, 1983; there are no details about where they first met each other. Their relationship seemed to be rough due to the issues surrounding it.
The couple got married at quite a young age, as Craig was only 21 years old. During the period of his first marriage, he was into drug abuse, and his career was not as bright as it is today. The couple filed for divorce in 1986 as Anne could not keep up with Ferguson because of his increasing drug abuse.
Who Is Anne Hogarth?
Anne Hogarth is the first wife of Craig Ferguson, who was born in Los Angeles, California, USA. On October 20, 1983, they tied knots whose relationship did not last long.
She was around 20 years old when she got married to Craig. She is a web designer; she worked hard to get into the web designer position at a very young age.
Ferguson's Second Marriage And Divorce Cause:
Craig divorced his first wife Anne before marrying Sascha Corwin in 1998. Before marrying Sascha, he took his time to get rid of drug abuse and cleaned up. After nine years of divorce, he gave love a chance when he met Corwin in 1995.
After three years of dating, both tied knots in 1998 while Craig was 33. They gave birth to a baby boy Milo Hamish after three years of marriage. The couple filed for divorce just three years later, and Hamish was born. The reason for their divorce is unknown, but the rumors suggest that they fell out of love as they could not keep up with the romance that led them to divorce.
Who Is Sascha Corwin?
Sascha Corwin is the second wife of Craig Ferguson and was born on November 15, 1970, in the United States. She is known as a former American Actress and Businesswoman.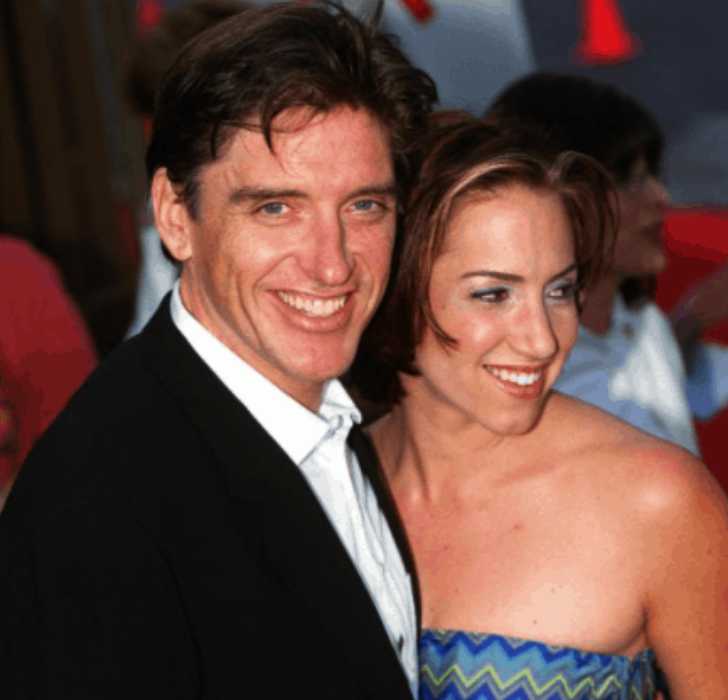 She is best known for her work in Big Tease; besides being popular for her acting career, she is also known as the ex-wife of Ferguson. She has a net worth of $4 million as of 2022. She pursued her career as a businesswoman in 2007 while working for CVO's Tours De Force travel plans custom designed for clients. In 2011 she expanded her position as she was able to work in Los Angeles, which allowed her to open her business, Spy School, in 2012.
Third Marriage Of Craig:
Craig was married to Sascha before his third marriage with Megan Wallace Cunningham. Ferguson married Megan in 2008, which was his third marriage. The couple got married in a private ceremony, and nobody knew about the marriage. After three years of marriage, they gave birth to a baby boy Liam James in 2011.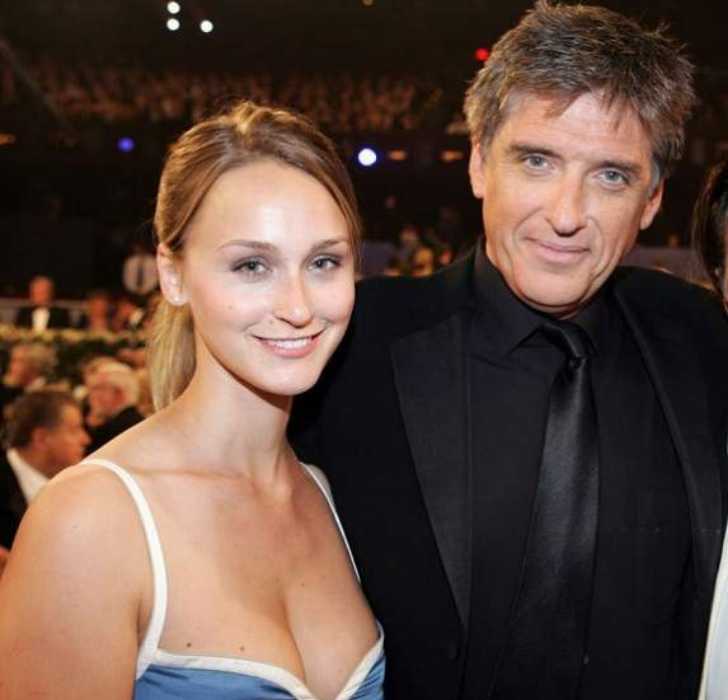 Megan is 13 years younger than Craig, and despite the age difference, they got together. Craig and Megan have been married for 14 years and still counting. People say a third chance is a lucky charm that seems true in favor of Craig as he got along with Megan, unlike in his past two marriages.
Who Is Megan Wallace Cunningham?
Megan Wallace Cunningham is the third wife of Craig, who was born in 1975 in Vermont, USA. She is a descendant of John Adams, one of the United States' founding families. She is from a wealthy family who owns a farm in Chester, Vermont.
She is one of the famous American art dealers famously known for being the third wife of Craig. She enjoys her life as a celebrity and loves to keep her private life personal. She has had a successful career as an art dealer.
First Son Of Ferguson:
Craig's first son Milo Hamish Ferguson was born in 2001 by Sascha, his second wife. But only three years later, after the birth of Milo, the couple divorced and parted their ways. His name has a deep meaning. Milo means soldiers of the merciful, and another name Hamish is a Scottish name that means Supplanter.
He has pursued his career as an artist, the same path his mother is in. At 22 years old, Milo walks in his mother's path as an artist who studies at the School of Visual Arts in New York, pursuing a degree in Visual and Design Arts. He has pursued his career in the same as his parents, he has taken the path of his mother as an artist, and he is active on social media platforms where he showcases his arts and talents just like his father. Despite showcasing his art and talent, he loves to keep his private life personal.
Second Son Of Ferguson:
Ferguson's second son Liam James Anderson was born in 2011 in Los Angeles, USA, by Megan's current wife. He already has Film Credits to his name. Liam has already picked commentary and fluency skills from his father at a very young age. He was the voice-over of Nuffick Haddock in the award-winning series "How To Train Your Dragon."
Despite his publicity and success at a young age, his life is not publicly revealed. There are very few pictures of him on the internet, but there are rumors of his interest in cars and photography.
Rumors Of Craig Dating:
Craig has had three marriages as of 2022; he is currently married to Megan, who is his third wife. Despite having a good run in his career, he has not had a good run in love affairs and relationships.
He has been married three times. Other than marrying, there have been rumors of him dating other women. The rumors of him dating other women include Dana DeLorenzo, Olivia Williams, Sharon Stones, and Parker Posey, excluding the names of the women he married.
To Know More About The Relationships Of Other Celebrity Visit Our Page, Glamour Path
-->