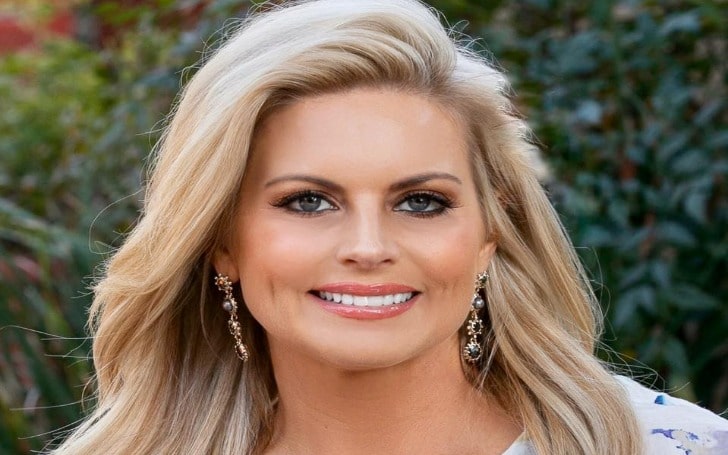 Courtney Friel is a newscast anchor and reporter for KTLA-TV in Los Angeles, where she also broadcasts the podcast "Keepin' It Friel: Conversations on Recovery." She is well-known for her work on the Fox News late-night satirical show "Red Eye with Greg Gutfeld."
Friel became the Fox News Channel's entertainment reporter after moving to Los Angeles, starring on a variety of entertainment-related programs for the channel's website, FoxNews.com, and anchoring the "World Poker Tour." The audience remembers her work in movies namely XXX: Return of Xander Cage, Agents of S.H.I.E.L.D., and S.W.A.T.
Early Life
Courtney Dawn Friel was born on April 22, 1980, in Norristown, Pennsylvania, the United States to her father Bernard Friel, and mother Lois Friel. She grew up in Philadelphia, Pennsylvania, in the United States of America. She also has two sisters, Lindsay and Meredith Friel. Subsequently, she moved to Maryland with her family for a short time before returning to her home state of Pennsylvania.
In terms of education, she went to Methacton High School in Norristown, Pennsylvania, where she gave the televised morning announcements on a regular basis and was involved in the school's media production department. She was chosen to participate in Network One News' student-produced week in Los Angeles after delivering a feature video. She received her Bachelor of Arts in Political Science from San Diego State University.
Two Marriages and Kids
Courtney Friel was married and divorced from Carter Evans, a CBS News reporter, and journalist. They originally met at KNSD-TV, an NBC station in San Diego, and began dating before exchanging wedding vows in 2005.
The couple has two children: Cash Hudson Evans (born January 1, 2011) and Cameron Kaiulani Evans (born April 6, 2012). Alas, having 2 kids and 11 years of marriage, Friel and Evans separated and divorced in 2016. Despite their separation, they are still on excellent terms and co-parent their children.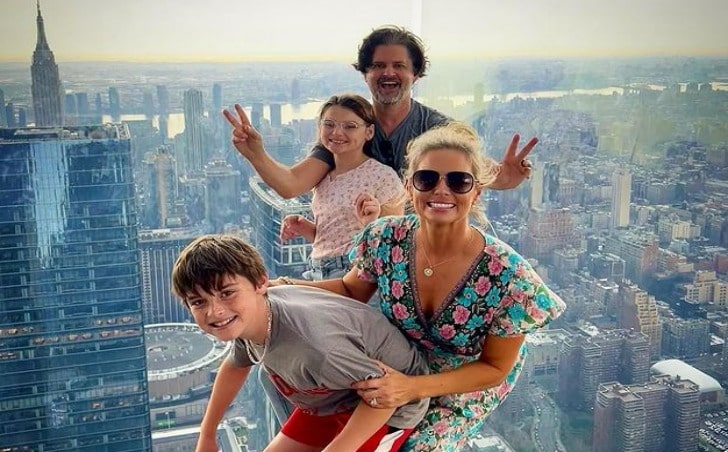 Friel moved on with her love situation four years after her divorce from Evans, marrying her present spouse, Jim Hecht, on October 10, 2020. It was an Italian marriage witnessed by intimate friends and relatives due to the coronavirus pandemic's prohibition of entrance for US citizens.
The couple began dating in 2018 and engaged in September 2019 when her hubby proposed to her at her favorite store while her family and friends were hidden in the aisle. Jim is a screenwriter and co-creator of the drama series "Showtime," as well as the author of the animated movie picture "Ice Age: The Meltdown" (2006) and also the TV short "Ice Age: The Great Egg-Escapade." He also made for "Fairly OddParents" among his many other projects.
Career
The ambitious woman made her debut as an anchor and reporter for the CBS affiliate channel in Palm Springs. She then became a news anchor for the ABC station in Tennessee. Similarly, she joined Fox News Channel (FNC) in 2007 as a Correspondent. She also co-hosted the Fox program, Fox and Friends, while at FNC.
She left the channel after six years to work as a weekend anchor for KTLA-TV in Los Angeles. Friel started KTLA Channel 5 in 2013 and is stationed in Los Angeles, where she hosts the weekly news. She also features on KTLA's media coverage from Monday through Wednesday. She formerly worked as a sports anchor and entertainment reporter for GoTV Mobile Television before joining KTLA.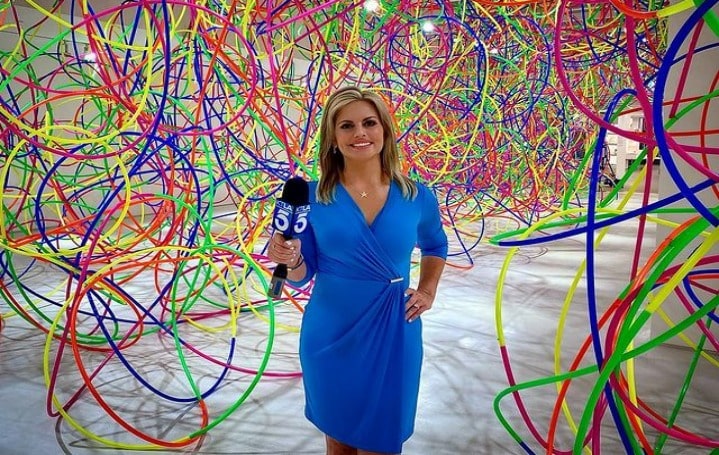 Aside from news reporting and TV show presenting, Friel has also earned a name for herself as an actress. She rose to national prominence as a newscaster in various TV shows and films, including S.W.A.T. (2017 Film), xXX: Return of Xander Cage (2017 Film), and Agents of S.H.I.E.L.D. (2013 TV Series), American Horror Story (2017 TV Series), Veep (2019 TV Series), and others. She is presently focusing on her next project, The Terminal List, in which she will reprise her role as a news presenter and will premiere in 2022.
Net Worth
Courtney Friel, a successful female newscaster who has worked for decades with various leading tv news stations, has an estimated net worth of $12 million. She steals more than a million dollars in wages and is regarded as one of the most prominent female debtors.
Her primary source of income is her profession as a tv anchor or reporter for television stations. Because of her vast fortune, she can live a luxurious lifestyle.
Courtney Autobiography
Courtney is also a published author, having written an autobiography titled Tonight at 10: Kicking Booze and Breaking News. It really is about her previous drug and alcohol addictions. In August 2020, it was revealed that Zero Gravity had pitched the film rights to turn the memoir into a biopic. For instance, she catches the media's attention when she confesses in her books that President Donald Trump once tried to persuade her to kiss over the phone in 2010 when she indicated an interest in being a judge for the Miss USA beauty contest.
She wrote that Trump told her that she was the hottest one at Fox News, and even called her up on my office line with a proposition. He would say, You should come up to my office sometime, so we can kiss, She wrote, how she was shocked and responded to him saying, 'I believe we're both married.' and then quickly ended the call.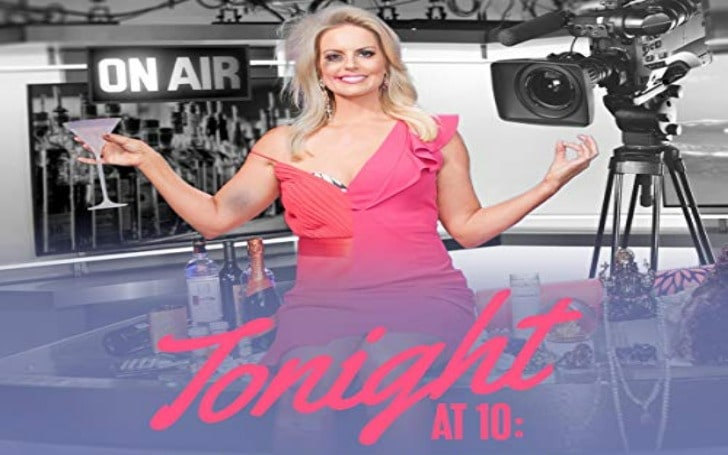 In fact, Friel was a skilled newscaster during the day and a party girl at night. To cope with the trauma of covering mass shootings, murders, and car accidents, Friel consumed more alcohol and increased her usage of Adderall, Xanax, and cocaine until she found up in rehab. She describes herself as bashful as a child in the book.
She was even picked on at school and didn't feel good about herself, so she resorted to booze for solace. In Tonight at 10, Friel tells it all, from bribing off cops in Mexico after a cocaine arrest to sober sexual exploits and, finally, journeys in holistic medicine to attain deep inner peace. Her grim story is laced with crude humor and hard-won optimism despite every setback along the road.
She also stated that she was sexually harassed by then-Fox News CEO Roger Ailes, "albeit not to the extent that some of my other coworkers were." She said that Ailes "would urge me to twirl for him," which other women at the network stated they were also requested to do. Tonight at 10: Kicking Booze and Breaking News, her book, relates the narrative of her addiction and rehabilitation, but in three pages she recounts an incident from 2010 while working at Fox News.
Body measurement
This lovely newswoman is also physically appealing, standing 5 feet 6 ft tall and weighing 56 kilograms. She is usually spotted in the gym, and as a result, she has a fantastic figure.
Her total body dimensions are roughly 36 inches bust, 25 inches waist, and 35 inches hips. Her hair is a light blonde with a dark brown tinge, and her eyes are dark brown.
Social Media
For the latest updates on your favorite celeb, keep following our page Glamour Path!
-->