Counting the Millions: Inside Sammy Hagar's Impressive Net Worth Journey
Published Sun Oct 29 2023 By prazu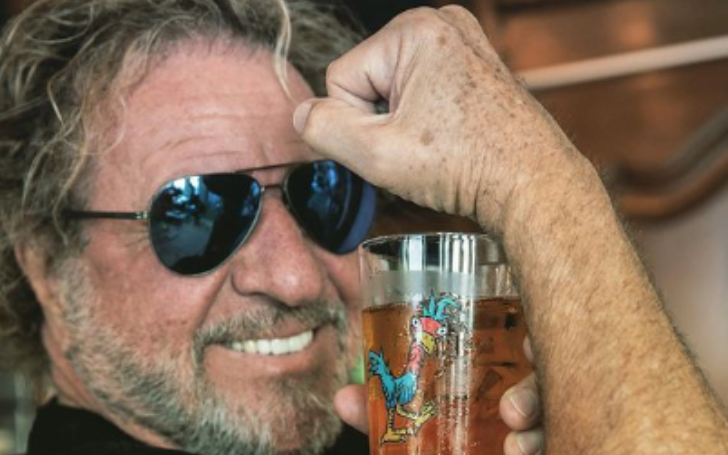 Sammy Hagar, aka the Red Rocker, is an American singer, songwriter, and guitarist. Back in the early 1970s, the 76-year-old star was in a rock band called Montrose before he started his solo music career.
Hagar became popular in 1984 with the song "I Can't Drive 55."
How Wealthy is Sammy Hagar?
As for Sammy Hagar's net worth, it's estimated to be around $150 million. He is best known for his time with the band Van Halen, where he took over as the lead singer in 1985, replacing David Lee Roth. Hagar was with Van Halen from 1985 to 1996 and then again from 2003 to 2005.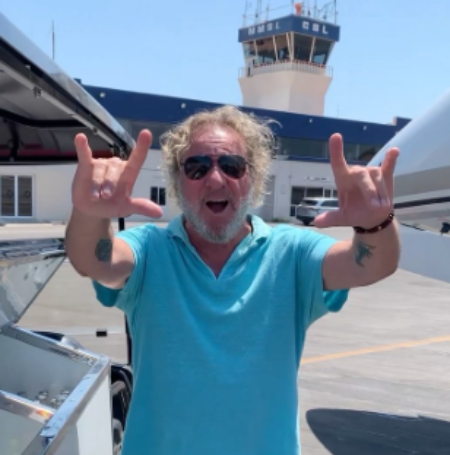 Hagar and Guy Fieri are partners in a tequila company called Santo Tequila. Sammy also owns a rum company called Beach Bar Rum, and he used to own Cabo Wabo tequila. He sold Cabo Wabo for a total of $95 million in two transactions in 2007 and 2009.
Sammy Hagar Lavish Lifestyle
Sammy Hagar and Kari Hagar have their main home in Mill Valley, California, which is located in Marin County to the north of San Francisco. Sammy bought this house back in 1978 for $160,000. They also have another property several hours north, in Lake Tahoe, which Sammy acquired in 2007 for $450,000.
Hagar has been trying to sell his estate in Lake Arrowhead, California, for a while now, but without much success. As reported by the Los Angeles Times, the 6,557 square-foot house is now available for rent at $30,000 a month or for weekends.
This chateau, constructed in 2009, is a three-story building with eight bedrooms, eight and a half bathrooms, and a separate guesthouse. Sammy initially purchased this property in 2009 for $2.3 million. When he first put it up for sale a few years ago, the price was set at $5.25 million, but it has since been reduced to $3.9 million.
In the past, Hagar also owned a property in Haiku, Hawaii, which he sold in 2018 for $3.1 million.
Sammy Hagar's Impressive Car Collection
Sammy Hagar is well-known for his love of cars, especially Ferraris. In 2015, he placed a custom order for a stunning white LaFerrari, which cost him $2.2 million. What makes his LaFerrari unique is that it's the only one painted white out of the 499 LaFerraris in the world.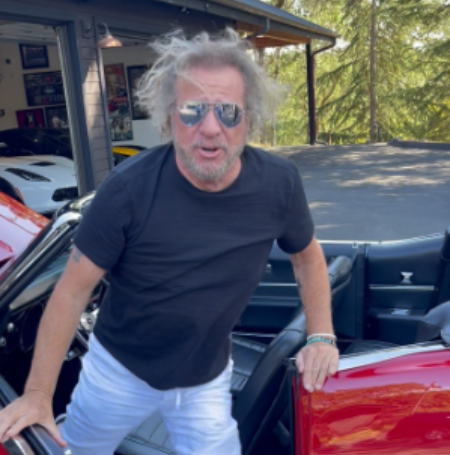 Hagar also still owns the black 1982 Ferrari 512BB, which gained fame in his "I Can't Drive 55" music video. When it was first released in 1982, a 512BB had a price tag of $32,000. Nowadays, these cars regularly sell for $350,000 or more.
Apart from these, Sammy's car collection includes a 2005 Aston Martin Vanquish Lagonda, a 1967 Gateway GCM-R Fastback Mustang, a 2008 Ferrari 599 GTB Fiorano F1, a Ford Shelby GT, a Jaguar XKE, a Ford GT, and many more.
Sammy Hagar's Cabo Wabo Success
Sammy Hagar first became wealthy through his music career, but most of his money today doesn't come from his time with Van Halen. In the late 1990s, Hagar started selling his type of Tequila called "Cabo Wabo."
Hagar got the idea for this from a bar he bought in Cabo San Lucas, Mexico, back in the 1980s. Over time, his bar and tequila became super popular, not just locally, but all over the world.
In 2007, Sammy sold 80% of the Cabo Wabo tequila company to a company called Gruppo Campari for $80 million. Then, in 2009, he sold the remaining 20% for an extra $15 million. Since Hagar owned most of the company, he made about $95 million from these deals.
Sammy Hagar's Montrose and Solo Achievements
Back in 1973, Sammy Hagar's career took off when he joined the band Montrose. He was part of the band for their first and second albums and even wrote his very first song, "Bad Motor Scooter," during this period. After leaving Montrose, Hagar started his solo music journey.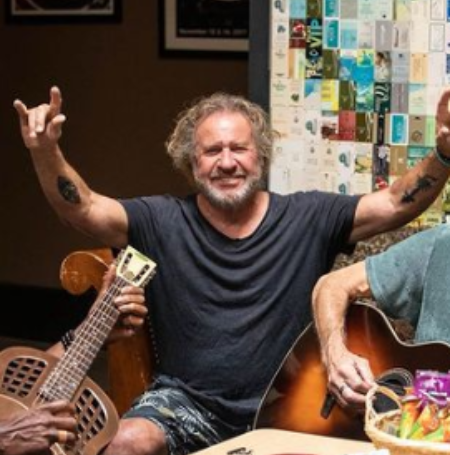 In the 1980s, Hagar reached a high point in his solo career with a major hit, "I Can't Drive 55," from his 1984 album "VOA." It was during this time that he earned the nickname the Red Rocker.
Stay tuned to Glamour Path for more celebrity articles.
-->