Counting the Millions: Inside Josh Duhamel's Remarkable Net Worth
Published Fri Nov 10 2023 By prazu
Josh Duhamel is an American actor and former model. He became known for his role as Leo du Pres on the ABC soap opera All My Children and later starred as Danny McCoy on NBC's Las Vegas.
How Wealthy is Josh Duhamel?
Josh Duhamel has a net worth of over $10 million. He started making a name for himself in the late '90s after winning "Male Model of the Year" at the International Modeling and Talent Association convention.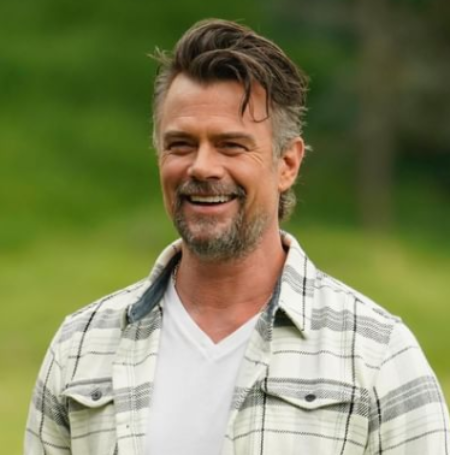 After appearing in music videos, Duhamel landed the role of Leo du Pres on All My Children from 1999 to 2002, earning multiple Daytime Emmy nominations and winning in 2002.
Josh then expanded his career, guest-starring on Ed and starring in the series Las Vegas. Alongside his TV work, he built a successful film career with roles in projects like Win a Date with Tad Hamilton, the Transformers franchise, When in Rome, Life as We Know It, New Year's Eve, Fire with Fire, and Safe Haven.
Josh Duhamel Lavish Lifestyle
Back in 2007, Fergie and Josh Duhamel purchased a house in the Brentwood area of Los Angeles, paying $4.875 million for an 8,232-square-foot home. Following their separation, Duhamel acquired a new residence in Encino, California, spending $2.65 million on the property.
Josh Duhamel Highlights
After arriving in California, Josh Duhamel started as a model and even won the title of Male Model of the Year in a competition in 1997. His first gigs in acting were in music videos, like Donna Summer's "I Will Go With You" (1999) and Christina Aguilera's "Genie in a Bottle" (1999).
Following training at Scott Sedita Acting Studios, Duhamel landed the role of Leo du Pres on the ABC soap opera "All My Children." People really liked his character, and he and co-star Rebecca Budig were nominated for a Daytime Emmy Award in 2003 for America's Favorite Couple.
Duhamel was also nominated for Outstanding Supporting Actor at the Daytime Emmy Awards in 2001 and 2003, winning in 2002.
Leaving "All My Children" in 2002, Josh became Danny McCoy on the NBC show "Las Vegas," a role he held until 2008. He was nominated for the Teen Choice Awards for his performance.
Duhamel's TV journey continued with shows like "Battle Creek" (2015), "11.22.63" (2016), "Unsolved" (2018), and "Jupiter's Legacy" (2020). Josh had guest appearances on shows like "Ed" (2002), "Crossing Jordan" (2004-2007), "LA to Vegas" (2018), and "Veronica Mars" (2019).
In 2004, Josh stepped into the film world with "Win a Date with Tad Hamilton!" and later starred in movies like "Turistas" (2006), "Transformers" (2007), and its sequels. He also took on roles in romantic comedies like "Life as We Know It" (2010) and "When in Rome" (2010), as well as dramas like "Safe Haven" (2013) and "You're Not You" (2014).
Duhamel's versatility extended to "Love, Simon" (2018) and "Think Like a Dog" (2020). He also lent his voice to animated shows such as "The Replacements" (2008), "Fanboy & Chum Chum" (2009-2012), and "Jake and the Never Land Pirates" (2012-2015).
Josh contributed to documentaries like "Planet Ocean" (2012) and the series "Bomb Patrol Afghanistan" (2011-2012). His voice could be heard in video games too, like "Skylanders: SuperChargers" (2015) and "Call of Duty: WWII" (2017).
Josh Duhamel Controversies
In 2009, there was a scandal involving Josh Duhamel and a reported affair with Atlanta stripper Nicole Forrester. Despite Duhamel denying the allegations, the story gained media attention. Fergie, his wife, later addressed the incident on Oprah's Next Chapter, stating that it ultimately strengthened their relationship.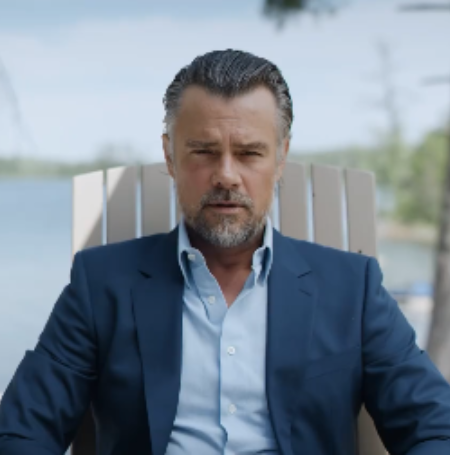 Fast forward to 2017, Duhamel and Fergie declared their separation after eight years of marriage. Josh shared that they had grown apart, citing different interests. He also admitted to struggling with the spotlight during their marriage.
Keep up to date with the latest celebrity articles with Glamour Path.
-->