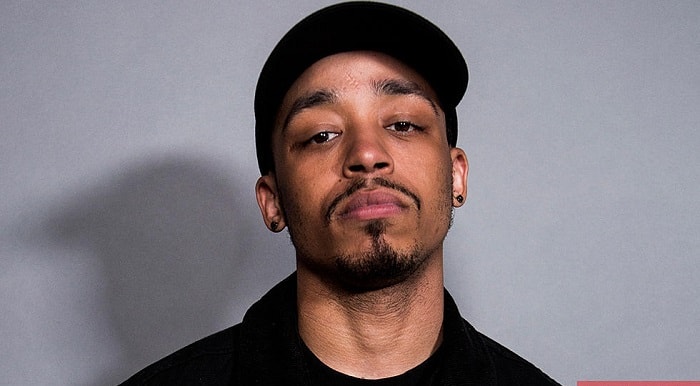 Peter Cory Pankey, Jr., mostly known by his stage name Cory Gunz, is a famous American rapper who is also renown as the eldest son of the Bronx born rapper, Peter Gunz.
Gunz was born on the 22nd of June, 1987 in The Bronx, New York, in the United States. Here are some facts about her:
What's his Net Worth?
Cory Gunz holds an amazing net worth of $125,000 from his successful career as a R&B rapper. He isn't lagging so far behind his father who has a wonderful of $500,000. It is obvious that he is going to surpass his dad in the near future.
Father of Twins
The 'Outta My Mind' rapper is a father of two wonderful daughters; Madison and McKenzie who are twin daughters. The two were born on the 25th of May and their dad didn't miss the chance to wish them a happy birthday this year. He wished his daughters by posting an adorable picture of his twin daughters on his Instagram account.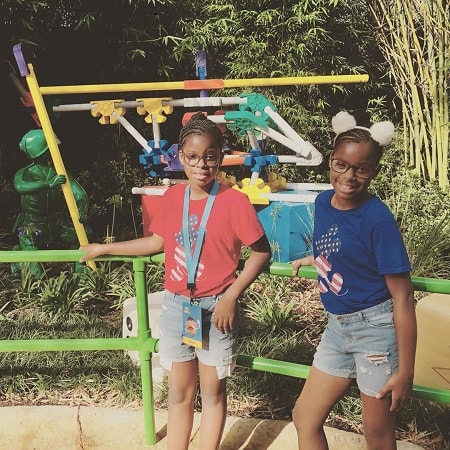 Nine Younger Siblings
Cory is the eldest of his father's ten children and has a total of nine younger sisters from his father's relationship with different women. Whitney Pankey is his first sister whereas Brandon Gunz is his younger brother from Gina (Peter Gunz's ex-girlfriend). After him, Phoenix Pankey, who is currently 14 years old, is also the musician's younger sister. Moreover, Kennedi Pankey is also his younger sister from Peter's previous relationship.
Jamison Pankey aka 'Juice', Kaz Pankey aka 'Milk', and Gunner Pankey are three of Cori's younger brothers from Tara Wallace. Not only that, Cori Pankey and Bronx Pankey are also his younger sisters from Amina Buddafly.
Father Splitted With Former Wife Amina
Last year, Cory's rapper dad, Peter, divorced with his wife of over five years, Amina. The reason behind their marriage breaking down was the back and forth relationship of Gunz with Wallace and the love triangle that the three of them had. Buddafly and Wallace even had a fierce feud in the 'Love & Hip Hop: New York (LHHNY)'.
Dad Has Five Different Baby Mammas
Cory Gunz's father, Peter has been in sexual relationships with different women throughout his career. Among them, he gave birth to his ten children from five women. Only few is know about his baby mammas and Tara Wallace, Amina Buddafly, and Gina are ladies we know about. The rest of the two baby mammas of Pankey aren't quite known up to now, not even Cory's mamma is known to the world.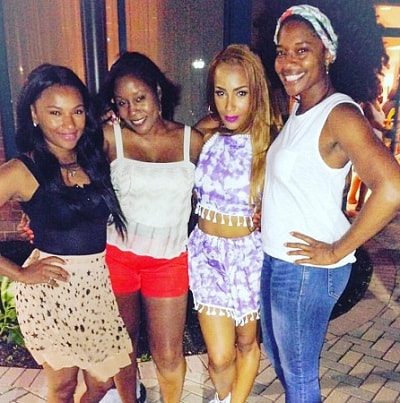 Arrested For Carrying a Loaded Gun
It was back in 2012 when the rapper was arrested for carrying a loaded 9 mm handgun known as 'Taurus handgun'. The New York Police Department was informed that the rapper was carrying the gun in his backpack.
After receiving the complaint, the star was immediately interrogated. While checking his bag, they indeed found the handgun with three bullets, one being loaded and the others in the clip. The weapon was even cocked and ready to go.
Normally, a person involved in such case would have to face three and a half years in prison. But Cory didn't have to do so, he was released at a bail of $30,000 and needed to served probation for certain period of time. After his mistake, he warned his fans saying that Guns are not cool and the prison isn't hot at all.
Came to the Spotlight with Lil Wayne and Gained Stardom From 'Son of a Gun'
Back in 2010, the 32 years old rapper first gained spotlight and recognition as a rapper when he featured in Lil Wayne's massive hit song '6 Foot & Foot'. His lyrical flow in the song was very much appreciated by fans and that marked the beginning of his fruitful rapping career.
After a successful debut as a rapper with Lil Wayne, he also rose to stardom in 2011 after he appeared in his MTV 'Son Of A Gun' reality show. The show was focused to show the love and talent that Cory had for music. He would engage in podcasts and interviews answering the different queries asked by people. By that time, he had already become a big celebrity he was headlining different news and
Tattoo Lover
The 'We Alright' rapper also has a very deep love for tattoos and has inked several on his body. He has covered almost every part of both his hands with different and meaningful tattoo. He even has an ink on the left rib cage and the left side of his back. He very often flaunts his tattoos when he uploads his topless pictures while working out.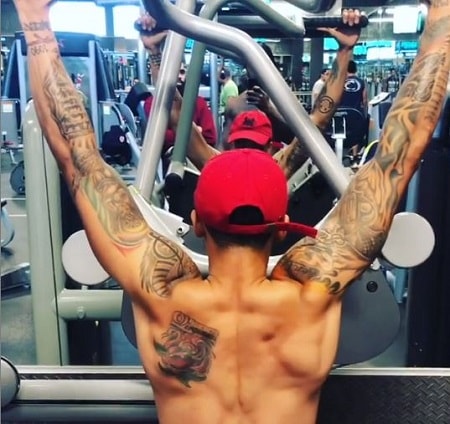 Fitness Freak
Cory Gunz is a fitness freak who spends most of his early mornings hitting the gym. He does heavy exercises and weight lifting to take his body to limit. His endeavor has helped him in maintaining a ripped and muscular body.
Instagram Account
The daddy of Madison and McKenzie is actively present on her Instagram account which goes by the name @corygunz174. He has gained a total of 129k followers on his account where he has posted just 87 posts up to date.
Follow Glamour Path for more latest and updated information about other rapper celebrities.
-->