Snoop Dogg's Son Corde Broadus is All Grown Up and A Father Too
Published Wed Dec 25 2019 By DGM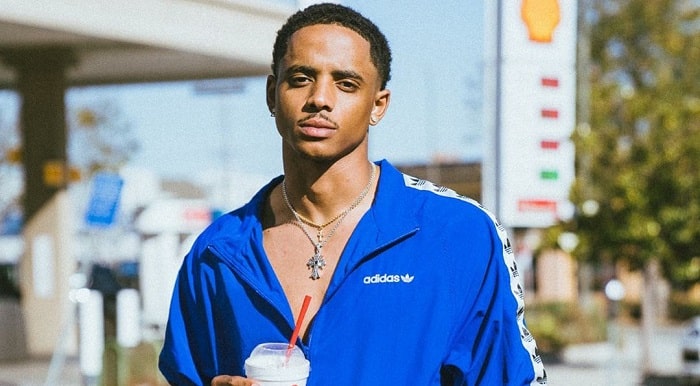 Corde Broadus is an actor, and a model born to the famous rapper Snoop Dogg and Shante Taylor. Corde was born on 21st August 1994 in California.
The name "Corde" is an occupational name given to people who makes cords and strings. This is also a name for people who are always seen wearing fancy ribbons and ties. It is also a variant for the German word "Kordes".
What's his Net Worth?
Corde Broadus has the net worth of $3 million which was accumulated from his career as a model and an actor. He is coming up on his own and even though his father is Snoop Dog, he does not benefit from his father's name.
Relationship of Parents
Corde's parents, Shante Taylor and Snoop Dogg, has had many ups and down on their relationship. From having affair to almost divorcing each other, the couple has been through a lot. But at the end they are together and are stronger than ever. Snoop and Shante tied the knot on 1997 first and later on 12th January 2008, renewed their wedding vows.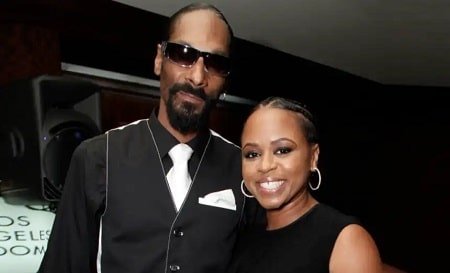 Three Siblings
Corde has three siblings- two biological and one half sibling. His biological brother is named Cordell Broadus and his biological sister is Cori Broadus. Corde's half brother is named Julian Corrie Broadus and he was born to Snoop Dogg's mistress Laurie Holmond.
Relationship and Past Affairs
Corde was previously romantically associated with Jessica Kyzer whi is a model and a blogger. She is Corde's first baby mama and the two became parents to a baby boy on 14th January 2015. They were actually in love and was raising their child very lovingly. However, due to some personal reason which has not revealed by the both parties, the two ended their relationship as a couple. They are still friends ad has had equal time to raise their baby.
After Jessica, Corde was seen with a woman named "Soraya". The two also dated for a while before Soraya got pregnant with Corde's child. Corde and Soraya birthed a beautiful baby girl named Elleven Love on he August of 2018. After a year, Soraya was announced pregnant again and she gave birth to her and Corde's second child Kai Love. Kai, sadly passed away leaving this world only after being here for 10 days.
Two Children- Zion Kalvin & Elleven Love
Corde is a wonderful father to two kids. He has one kid named Zion Kalvin, who was born on 14th January 2015, with his former lover, Jessica Kyzer. He then went on to having a relationship with Soraya and had two babies with her.
Their first child is named "Elleven Love" who was born on August 2018. Their second child was named "Kai Love" and he was born on 15th September 2019. He sadly passed away on 25th September 2019 only after 10 dys of being born.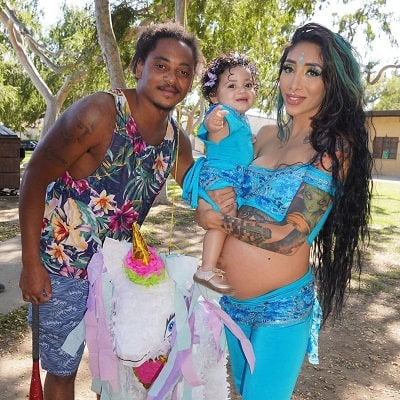 Death Of A Child
Corde faced a huge trauma as his third child, Kai Love died after being on this earth for only 10 days. Kai Love died in his arms and the trauma he felt as we watched his new born son die was very huge. He was obviously very traumatized by the sad incident but did not give hope and continued to post his daughters with long words of wisdom.
Corde and his other family members including Snoop Dogg has remained silent over the reason of little Kai Love's sad demise.
Glamour Path For More Celebrity Baby Information.
-->