Why is Conan Gray Confusing Everyone About His Sexuality? What's his Real Deal?
Published Thu Aug 26 2021 By Kri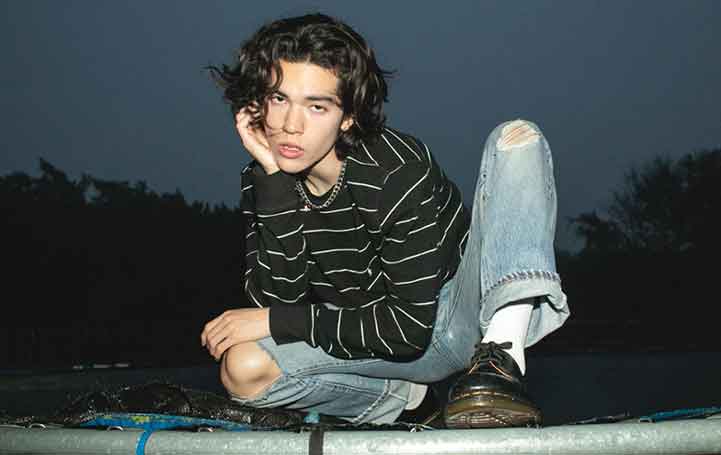 Conan Gray is an American singer popular for his songs; "The Other Side", "Cross Culture", and "Heather". Gray's sexuality has always been questioned by people. He has made a different identity for himself by the way he looks and makes statements.
The question of his sexuality arose when he uses both men and women as the love interests in his music video.
So, is Conan Gray really Gay? Let's find out about it below!
Why Is Gray Rumored To Be Gay?
The rumor of Conan Gray being gay circulated on the internet when in his music video Heather he has addressed a man as his love interest and has dressed in skirts and has worn hair clips. It is not a surprise that people assumed him to be gay/bisexual after that music video.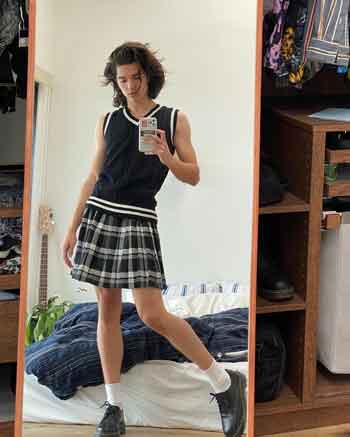 He also posted a photo on his Instagram with him being kissed on the cheeks by Matty Healy. More gossips surfaced on the internet after that photo making people sure about their assumption on Gray's sexuality.
Has Gray Been Public About His Sexuality?
Heather's singer has not yet revealed his identity to the public. Whatever is surfacing on the web is just speculations about him. Whichever identity Gray has it is not of a business to anyone. It is his life and is living however he has hoped to live.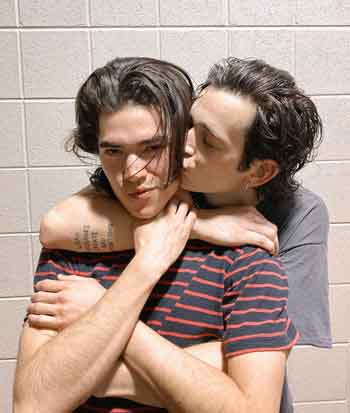 Conan was really frustrated due to the rumors of him being gay circulated just anywhere and everywhere. For this, in 2018 he tweeted to let out his frustration. The tweet goes like this;
"Y'all are so annoying y'all ever wanna do is to place a label on me just let me f**king exist what the f***."

He also added "If labels on sexuality and gender and beliefs and all that great stuff are helpful for u, I am all for it. U do u. But the second you start trying to shove everyone else into a neat little easy-to-understand box. I get mad. Stop! please! F**king stop!
Rumored Relationship
Conan gray was assumed by people to be in a relationship with the driver's license singer Olivia Rodrigo. The rumors circulated around the time when she released her hit sing driver's license. Olivia and Gray had worked together in two music videos, for fans it seemed like they were dating.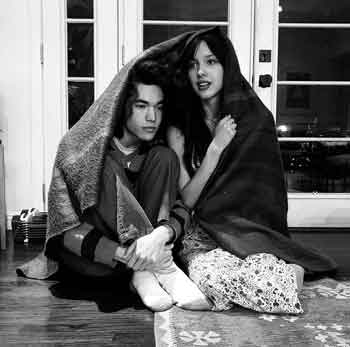 Olivia later denied the rumors and told the public that they both are just good friends and nothing is going on between them. He is just a friend who produces Rodrigo's music.
About Gray's Identity In the Music Video Of Heather
The music video of Heather is about the crush of Conan in high school from whom he wanted to get attention by emulating Heather. He had a crush on that person for four years and tried to turn that person's attention towards him but that person only had eyes on Heather.
He explained the switching of both masculine and feminine sides in the video. It was just to become the person whom his crush would like. Somebody soft and sweet as Heather.
Keep visiting Glamour Path for more!
-->