Get to Know Clifford Joseph Harris III – Rapper TI & Singer Tameka Cottle Tiny's Son
Published Wed Feb 26 2020 By Akki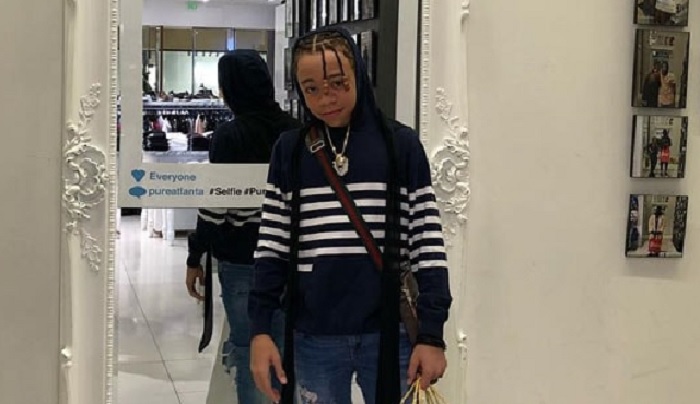 The celebrity kid, Clifford Joseph Harris III is one of the sons of Rapper T.I. with his former spouse Tameka Cottle aka Tiny, who is an American Grammy winning-singer-songwriter. He was born in the United States of America on 25 August 2004 and has Virgo as a birth sign.
His first name 'Clifford' is an English masculine name meaning "lives near the ford by the cliff". Likewise, his second name 'Joseph' is the name of the Lord Jesus's father and it's a Hebrew word, which means "Jehovah increases".
Parents Net Worth
Clifford's father, T.I. has is a singer, songwriter, and entrepreneur by profession and holds a massive net worth of $50 million. He has released 10 studio albums, four extended plays (EPs), 13 mixtapes, and 110 singles including promotional singles.
No Mercy is one of his biggest hit albums, which recorded 159,000 copies sales in the first week of release in the US in December 2010.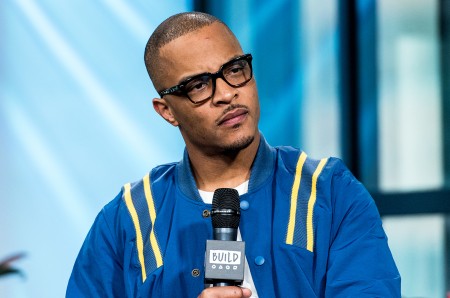 Further, TI also hands-on acting and appeared in marvel comic movie Ant-Man and the Wasp (2018). The film was blockbuster of the year accumulating $622.67 million worldwide.
Additionally, he owns two nightclubs "Club Crucial" and "V Live" in Atlanta. He also has clothing line A.K.O.O. partnered with Jason Geter.
Clifford's mother, Tameka 'Tiny' Cottle has a $3 million worth fortune from her musical career. She is widely known for being a member of the female R&B group Xscape. She earned good money as the royalty from the sales of the group albums and tour.
Parents Relationship
Clifford's parents are one the cutest couple in the hip-hop industry. The couple met back in 2001 and start to date the same year when Tiny was 26 and TI was 21.
The duo walked down the aisle on July 30, 2010, in Miami Beach, Florida. On the wedding day, TI wore a custom-made Prada tuxedo, while Tiny wore Valentino gown.
The lovebirds have three children altogether as the result of their blissful relationship. Currently, the pair lives in a massive mansion located in Georgia, United States.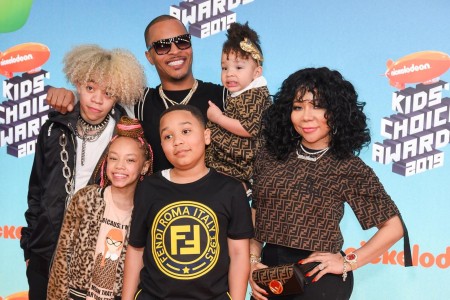 Almost Divorced
Though the lovers might appear as the cutest couple in the frame as of today's time, back in 2016 the things were little different and complicated in between the duos love life. Clifford mother Tiny filed a divorce against TI citing 'irreconcilable differences'.
However, the couple gave another chance to their relationship and held up the legal paper. After all, children play a vital role to recreate charismatic back in the pair love life.
The duo's care and affection for their children made them realized the importance of being together for the better future of their children.
Siblings
Clifford is the oldest from her parent's marriage and has two younger siblings; Major Philant Harris and Heiress Diana Harris. Major is the mid-child of TI and Tiny, born on May 16, 2008, followed by Heiress, who is the youngest and second daughter, born on March 26, 2016.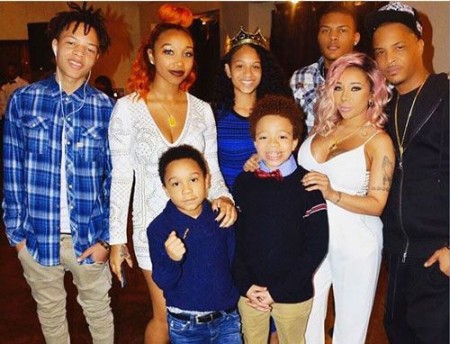 In addition, Leyah Amore Harris is the second child of her parents, who was stillborn on March 22, 2007.
Half-Siblings
Besides Clifford's two baby siblings, he has four more half-siblings altogether from his parent's previous relationship. Zonnique Pullins is the eldest sister of him, born on March 20, 1996, to Tameka and Zonnie Pullins.
Likewise, Messiah, Domani & Deyjah are older half-siblings from his father's side. Messiah is T.I. first child, born on February 2, 2000, whereas Domani and Deyjah were born on March 6 and June 17, 2001, respectively.
Subscribe to the Glamour Path for more updates on Celebrity Babies.
-->