Meet Cisco Rosado - LHNNY Star and CEO of CMG Entertainment
Published Tue Nov 19 2019 By DGM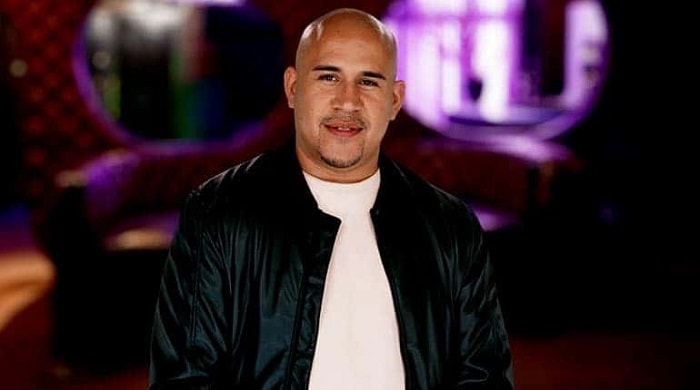 Cisco Rosado is a famous American record producer and music execute. He is also a reality television actor who appeared in the 4th season of 'Love & Hip Hop: Hollywood (LHHH)' and from 5th to 7th season of 'Love & Hip Hop: New York (LHHNY)'.
Rosado was born on the 29th of June, 1979, in Brooklyn, New York, of the United States. Here are the some facts about him:
What's his Net Worth?
Cisco Rosado holds an amazing net worth of $3 million from his successful career a music and entertainment executive. As he is the CEO of CMG entertainment, he bags a lot of his income from the New York-based company.
Tasha: Ex-Girlfriend & Baby Mamma
The LHHNY star Rosado was previously dating his ex-girlfriend, Tasha who even appeared in the show. The two talked to sort things out between them but it seemed like it would never happen again. Though the previously couple had two kids from their relationship, Tasha blamed Cisco saying he had been disrespectful to her while she was faithful in the relationship.
Tasha also added that it was very difficult for her to raise their kids because she was rearing them as a single parent after their split. Cisco' baby mamma teared up while having the conversation and said she loved him but she trusted him no more.
Children - Cisco Jr. & Tianna
As we mentioned earlier, Rosado is the father of two lovely children from his former girlfriend and baby mamma, Tasha. He has a son Cisco Rosado Jr. whom he has named after himself and a daughter named Tianna Rosado. He usually visits his kids once a month when he's busy at work and even visits them frequently if possible.
Last Father's day, Cisco took to his Instagram account to wish himself a happy father's day and posted a picture of him with his children.
Older Brother Was Murdered
In an episode of LHHNY, the Brooklyn born star was trying to hit on the fellow co-star Cyn Santana. Cyn, the ex-girlfriend of Erica Mena, was seen having a business conversation of Tasha's former partner. But during their conversation, Cisco opened to Cyn that he had lost his older brother. He also added that his brother was murdered in the streets and he always blamed himself for that.
Rosado was saying that he didn't love his brother enough and felt really heartbroken after his brother's death. While Santana was consoling him with her words, the top topic changed while Rich Dollaz walked in.
Girlfriend - Somaya Reece
It spread all over internet that the 40 years old music producer Cisco Rosado is dating another fellow co-star from the show Somaya Reece. News of the two stars seeing out each other made their fans go crazy. What started from business between the reality TV casts turned out as a lovely relationship. After all, both deserved a caring partner because both of them has had no proper fate in relationships.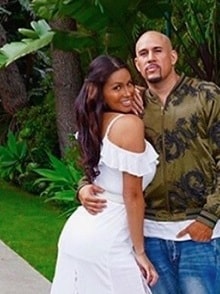 Rumored to Have Been Arrested
Two years back in 2017, Rosado was rumored to have been arrested. It is because of the strange picture he posted on his Instagram. He was wearing an orange jail jumpsuit and he captioned the picture saying the prison guards were big fans of Love & Hip Hop so they allowed him to use the phone and posted the picture.
As the picture as now been deleted from his account, it has been said that it was just a publicity strategy or way of attracting people because prison guards don't allow the prisoners to use cell phone.
Member of Creep Squad
Cisco is a member of Creep Suad along with other stars from the show; DJ Self, Peter Gunz, and Rich Dollaz. The squad is actually a group derived by the LHHNY show itself. The squad even has an Instagram account by @creepsquadapparel which is the home to the news, gossips, and merchandise launched by the squad.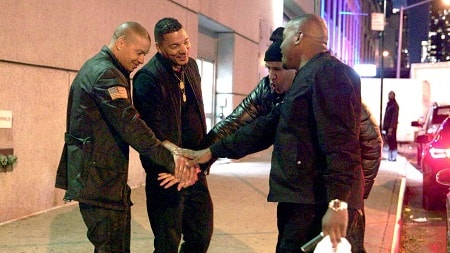 Social Media Accounts
Talking about social media presence, Cisco Rosadohas accounts on Instagram and Twitter. His account on Instagram goes by the name @cisco_rosado and has 263k followers whereas his Twitter account goes by @Cisco_Rosado and has over 4,000 followers till date. The star hasn't used his Twitter account in four years but is usually active on Instagram.
Visit Glamour Path for more latest and authentic information regarding celebrities.
-->