Christopher Glenn Osmond – Donny Osmond's Son With Wife Debbie Osmond
Published Tue Aug 27 2019 By Samana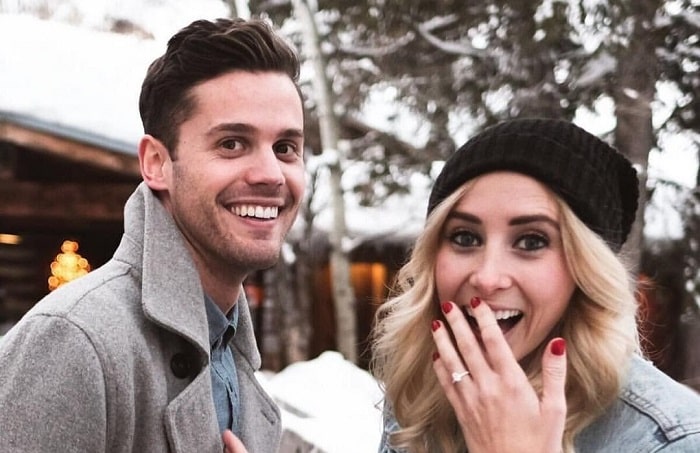 Christopher Glenn Osmond is the fourth blessing for the super hot celebrity married pair, Donny Osmond and Debbie Osmond. Christopher was born on 12th December 1990.
The name "Christopher" is derived from the Greek name 'Christophoros' which means 'Bearing Christ'.
The name "Glenn" is a word derived from the Gaelic word 'Gleana' which means 'Valley'.
Parents' Net Worth
Christopher Glenn Osmond's mother, Debbie Osmond has the total sum of $600,000 as her net worth.Debbie Osmond is an actress and a business woman who was once upon a time, everyone's favorite.
Christopher's father, Donny Osmond has the total sum of $18 million as his net worth.
Four Siblings
Christopher was born in a family of four kids excluding himself. He had three elder brothers when he was born and the fourth sibling came along later, years after he did.
Chris' elder brothers are Donald Clark Osmond Jr., Jeremy James Osmond, Brandon Micheal Osmond and his younger brother is Joshua Davis Osmond.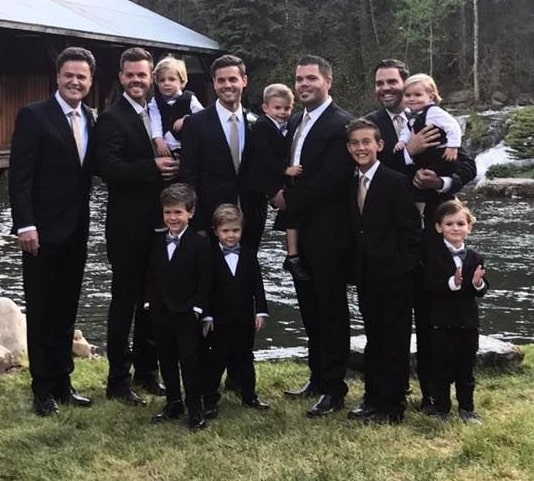 Glenn and his siblings on his wedding day.
Image Source: Pinterest
Married To Alta Osmond
Christopher Osmond and his girlfriend Alta read their vows with all of their families present on their special day.
Chris' brother Brandon and Wife Shelby took their time to capture the moments of their wedding and posted everything on their blog.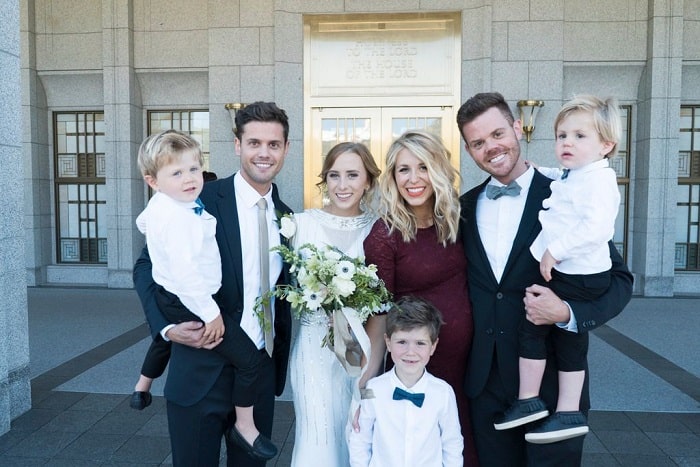 Christopher and Alta with Brandon, Shelby and their three adorable kids.
Image Source: Brandon and Shelby
Glamour Path For More Celebrity Babies.
-->