Facts About Christie Brimberry - Cancer Survivor and "Fast and Loud" Star
Published Wed Aug 25 2021 By Kri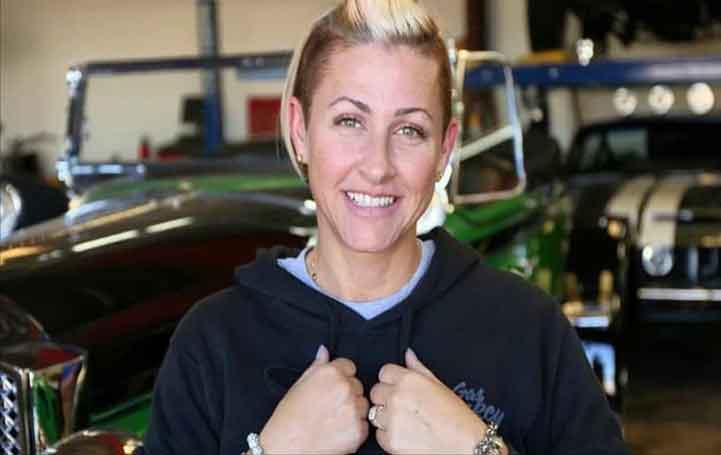 Christie Brimberry is an American TV star who became popular after appearing in the Discovery channel's show "Fast and Loud". She was born on 25th March 1972 in Dallas, Texas.
She is one badass TV personality breaking the stereotype of society. She broke the stereotype of the male-dominated society and proved that females can do everything men can do and nothing is impossible for women once they set their minds to something.
Net Worth
The estimated net worth of the TV star Christie Brimberry is $2 million. Her monthly income is estimated to be $5000 which she earns from the Gas Monkey Garage.
She also earned her income from her appearance on TV shows. She is currently living in Dallas, Texas with her family in her own home. She also has a collection of imported and vintage cars.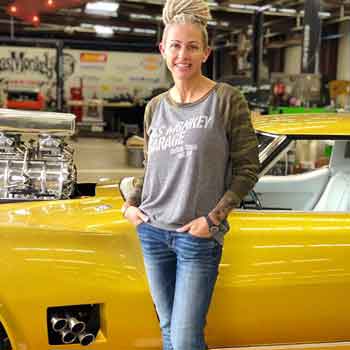 She is also a social media influencer with a large fan following on both Twitter and Instagram.
A Cancer Survivor
In 2016 Christie Brimberry was diagnosed with thyroid cancer which had already been spread to her Lymph nodes. She was actively appearing in the Discovery Channel's show until she was diagnosed with cancer. After being diagnosed with cancer she immediately started her treatment to stop further complications.
She went under surgery to remove the cancerous lymph nodes from her thyroid. Thankfully her surgery was successful without any major complications.
However, the surgery had its side effect where Christie lost her voice box as its nerve was cut off during surgery. She temporarily lost her voice for 6 months. After the completion of the surgery, she started radiation and was declared cancer-free in 2017.
Family
Christie is married to a hairstylist and a co-owner of The Muse Salon Craft and Co, Darren Brimberry. The two of them met in the late '90s and have been married for almost two decades now. They also have six beautiful children in their family.
The two children are from the previous husband of Christie. The time of their marriage and divorce is not disclosed yet and four children from Darren.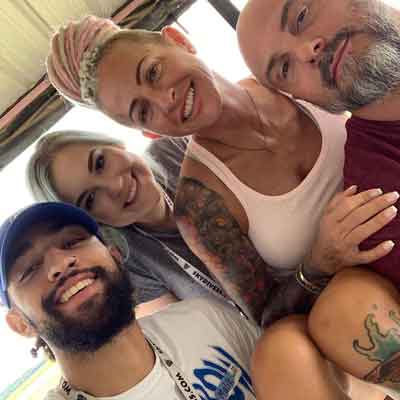 She also has other three special family members her adorable dogs; Lulu, Hank, and Tyson. She is an avid pet lover especially dogs so she has three dogs as a part of her family.
Rumored Relationship
Christie Brimberry was once rumored to be in a relationship with her boss of the garage Richard Rawlings despite her being in a committed marriage with her husband Darren.
Richard and Christe are close as a family. They are part of each other as a part of the family and there was nothing going on between them. People just casually assumed them to be dating.
Gas Monkey Garage
Brimberry is working a job that perfectly suits her dream. She was since childhood a car lover and was often called a tomboy. She works with Richard Rawlings as an assistant. She was just a regular worker in the garage until Discovery Channel discover the garage and she turned into a TV star.
Please visit Glamour Path for more celebrity content!
-->