Christian Navarro - Gay Rumors Explained and Relationship Detail with More Facts
Published Sun Aug 22 2021 By Kri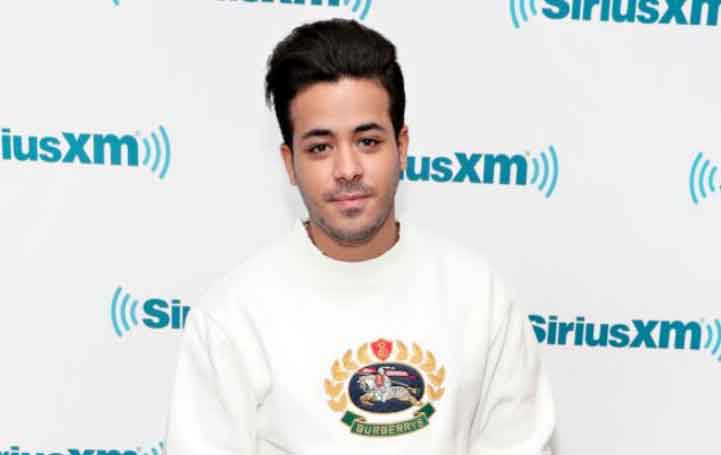 Christian Navarro is an American actor who gained popularity for his role as Tony Padilla in the Netflix series "13 Reasons Why". He is one of the talented and versatile actors. He has starred in various movies and TV series and is a rising star in the entertainment industry.
He has also starred in various popular movies and TV shows like; Vinyl, Rosewood, and Law & Order: Criminal Intent.
Early Life
Navarro was born on August 21, 1991, in the Bronx, New York City. The childhood of the actor is still a mystery to his fans however it appears that he is very close to his family. He has a younger sister by the name of C. Leeann Navarro.
Navarro started his acting career in 2005 when he was 14 years old. His first featured film was "Day Of The Dead 2: Contagium".
Net Worth
Christian Navarro has an estimated net worth of $2 million. Most of his wealth is from the role of Tony in the series 13 Reason's Why which garnered much attention from the public. He made $20,00-$60,000 dollar per episode from the series 13 Reason's Why in 2017.
With the increasing fab following of the series, Navarro received $150,000 per episode in season 4.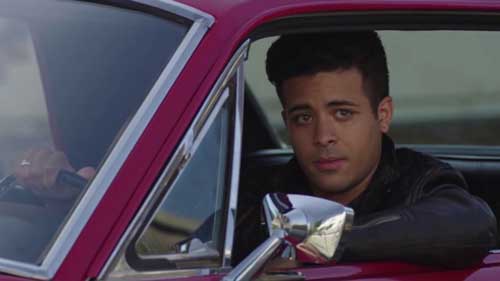 He has been living a happy and successful life. Navarro wanted to make his family live a happy life and thanks to his successful career as an actor he is able to do so. He earns enough to support his family as well as himself.
The Actor Was Bullied
Christian was a victim of bullying when he was in middle school. He at the age of 29 has 5 feet 7 inches in height. In middle school, he was small than the average height. His height was the reason for him being bullied during his middle school days.
However, Navarro as a smart kid found his way out to not be a victim of the bullying. He rather became a bully himself when he realized that the bully never bullies another bully.
Rumors Of The Actor Being Gay
Christian Navarro played the role of gay tony in the series 13 Reasons Why for this reason the rumors of him being gay surfaced all over the internet in 2017. However, he is straight and has denied his identity as gay.
Relationships
Christian Navarro was in a serious relationship with Pakistani actress Alina Sheherzad Akthar Raja who played the role of Eesha in the HBO web series "High Maintainance". Thie relationship was known when the actress posted a photo with Navarro with the caption "My Baby". despite their serious relationship, the couple split up eventually.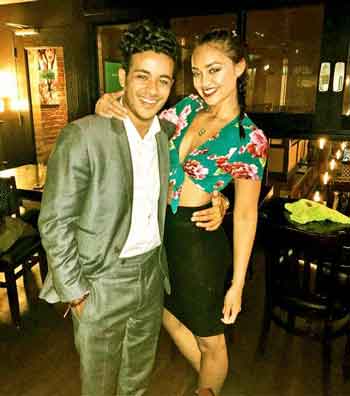 The 13 Reason's Why actor was also in a relationship with a model Kass Ramirez. The fans speculated about their relationship due to the intimate photos shared on social media. The speculations however turned true when they admitted to being in a relationship. But after some time the couple broke up.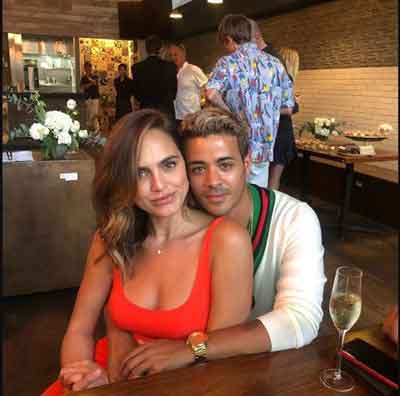 The news of Navarro ending his relationship with Kass surfaced when he started dating yet another model Abigail Garret. The couple themselves has not confirmed anything about their relationship by themselves. Despite the confirmation, the social media's intimate photos posted by the model can confirm their relationship.
Glamour Path for more on your fav celebs!
-->