Chrissy Teigen is Proud of Her Breast and Talks About Breastfeeding
Published Fri Jun 21 2019 By Samana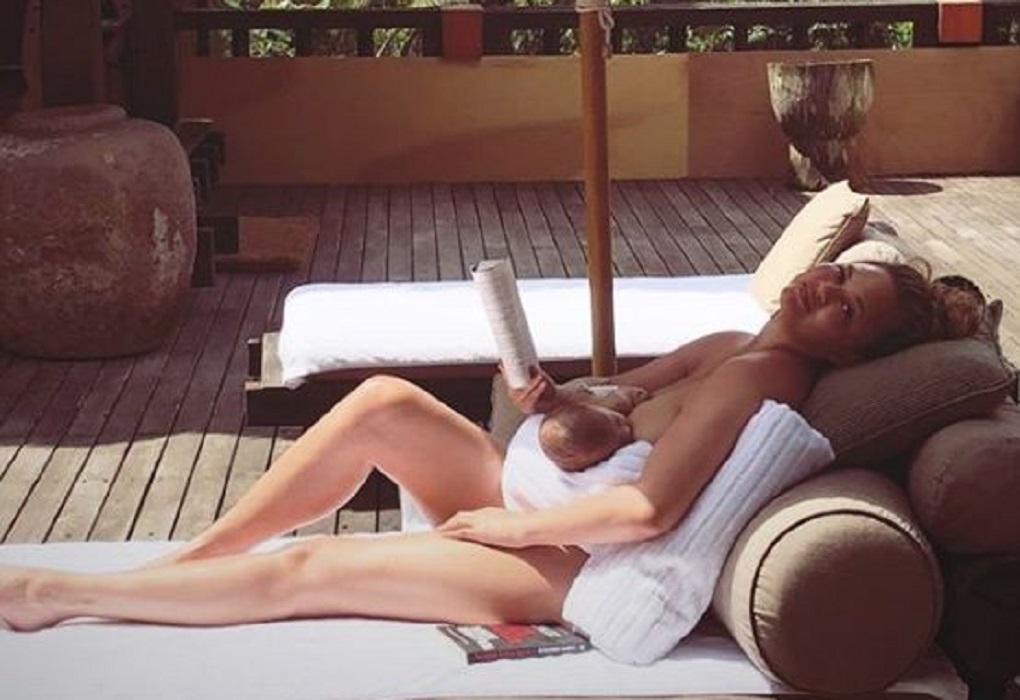 The mother of backlash and two babies, Chrissy Teigen has had her fair share of pregnancy breast struggles. The twitter queen is and has been very vocal about her issues and problems and her breast issues is also one of them.
The SI Illustrated model has voiced her strong opinions on the facts about her transition from being a sexy model with good breast to a mom with veiny breasts.
The Real 'Post Pregnancy' Deal
Unlike other Celebrity moms who went from after body bod to their previously before pregnancy sexy slim body in almost an instance, Teigen has her problems with her breasts. She explains that it feels like her breasts are giant discs and she does not really know how to hide it.
Just like so many mothers, Teigen suffered from PPD (Post Partum Depression) after the birth of her child and describing her situation, came up with a perfect caption which says that she will take the feelings and the extra 20 pounds she had gained from eating too much.
The only thing we all learned from Chrissy about babies is that having a baby fever that we get looking at other Instagram kids will literally give us one.
Chrissy Calls Out Celeb Moms and Normalizes the After Baby Bod
There is a reason why Chrissy Teigen is liked by so many people and that is her honesty. In one of her many interviews, she has spoken about how celebrities have all the help they need to get the body they want. The celebrities have their nutritionist, nannies, dietitians, personal trainers and their own schedules and also many people who makes it possible for them to get back into their shape.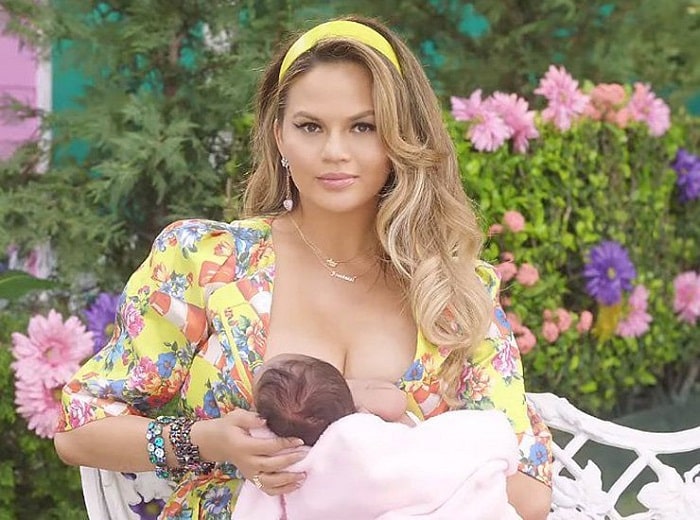 Chrissy also said that this should not be normalized because it is not realistic and does not fit for so many women who are depressed and upset about their after baby body.
Chrissy On Breastfeeding
The mom of one has made hilarious jokes and references, got mad, got jealous over women with "plentiful breasts" and also at some point got frustrated over her breasts.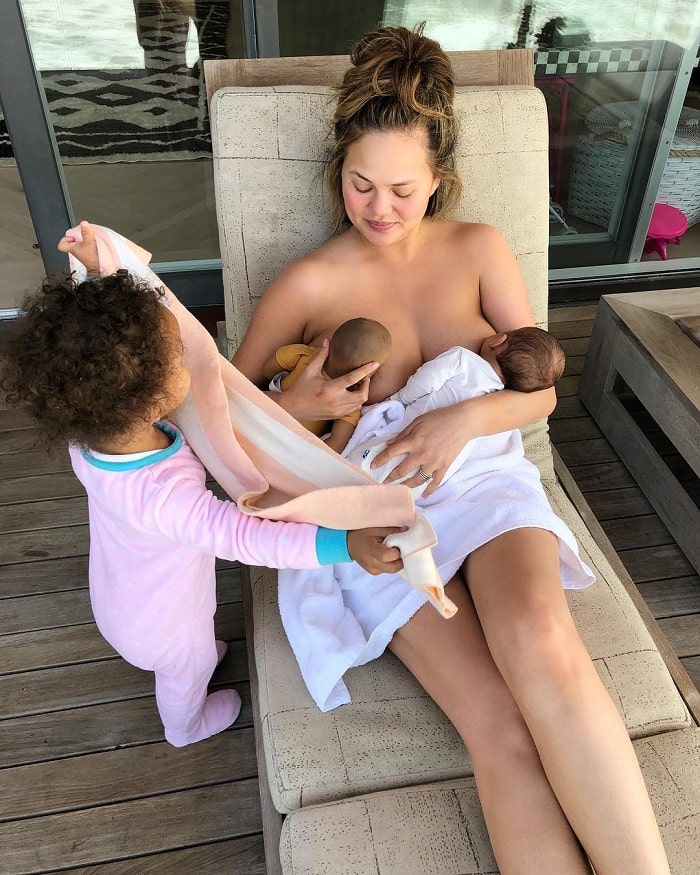 Teigen referenced herself as a cow because her babies only use her for her breast milk the whole entire day. That got us all wheezing because how real is that?? Chrissy got no chill after breastfeeding her babies 13 hours a day.
Not to forget that one time she took her time to update her twitter fan base that she is in a different dimension because the mom of two fell asleep with breast pump on.
Another Chrissy's funniest tributes to her breasts.
All Hail the Queen of Comebacks!
Chrissy's Husband John Legend
Not to forget Chrissy Teigen's husband, John Legend, who has been there, holding hands and being the most supportive husband throughout their times together and especially during her pregnancy period. John is literally Chrissy's MVP!
Glamour Path for more Celebrity Pregnancy News.
-->