Chrissy Lampkin Jones Tattoos and Meaning | Any Plastic Surgeries Done Yet?
Published Fri Sep 06 2019 By DGM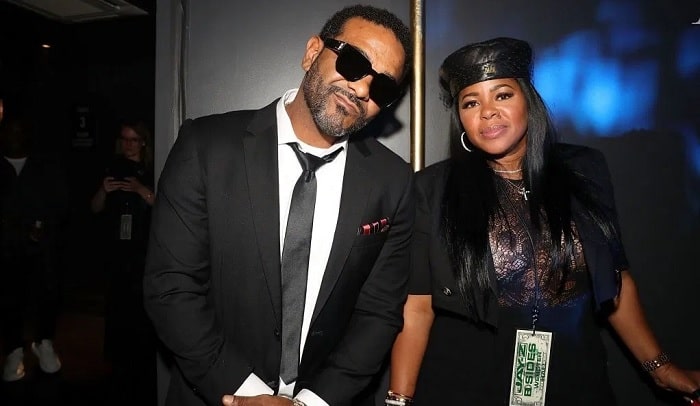 The former cast of the 'Love & Hip Hop: New York (LHHNY)' star Chrissy Lampkin who is a designer and television actress has inked several tattoos on her body from which holds a different meaning each in her life.
Though the actress has numerous tattoos inked on her body, she hasn't had any plastic surgeries up to now. Here is every information about the tattoos that she has on her body:
Full Body Dragon Tattoo
The 48 years old interior designer Lampkin has a full body dragon tattoo inked on her back. According to Panda Gossips, a dragon tattoo is considered to be a symbol of strength and wisdom.
The tattoo starts from her upper back and ends at her right buttocks covering nearly whole part of her back.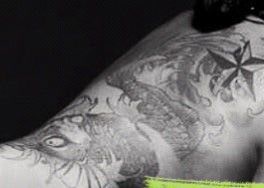 Floral Design on Right Hand
Jim Jones' wife has a floral design drawn on her right hand which represents passion and love. The tattoo covers the back of her palm and her wrist making it appear very beautiful.
Butterfly on Breasts
It is strange but the actress has actually inked both of her breasts with some kind of creature. It looks more like the wings of a butterfly that symbolizes freedom and transformation.
Flower on Left Hip
On the left hip, the eminent TV star has a flower inked which are mostly recognized as the symbolism of beauty and love. The tat is placed near the dragon tattoo of the star.
Love Symbol on Back
Just besides the upper part of the dragon tattoo, Lampkin has a love symbol inked which very often represents faith and belief towards love. The ink is located at the left side of her back, near to her left armpit.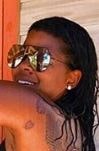 Drawing on Right Leg
Joseph "Pudy" Guillermo Jones III's step-mamma has some sort of drawing inked on her left leg. They drawing moreover resembles quite a bit to a snake or some type of floral design.
Symbol on Right Ankle
Chrissy Jones has some type of drawing inked on the inside of her right ankle. The drawing on her ankle appears to be a kind of symbol.

No Plastic Surgeries Done
The gorgeous designer Chrissy Lampkin has been very open that she has never been keen to have any cosmetic procedures done to her body. She says that she has never desire of going under the knife because she is perfect with the graceful body that she has been gifted by the god.
It is quite shocking that despite being 48 years old, she has maintained her body so perfectly and still has a sexy and gorgeous body every man dies for.
Follow Glamour Path for more celebrity tattoos.
-->