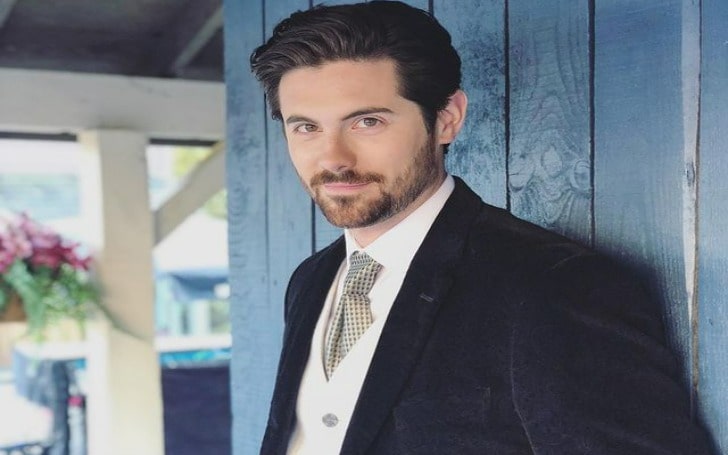 Chris McNally is an actor and screenwriter of Canadian descent and is famous for playing Lucas Bouchard in the Hallmark Channel drama "When Calls the Heart." In 2018, he appeared in three episodes of the "Altered Carbon" Netflix original series.
His acting career began when he played John Jardine in the 2013 movie "John Apple Jack," for which he also received the 2014 FilmOut San Diego Award for "Best Actor in a Feature Film."
Early Life
On November 8, 1988, Christopher McNally was born in North Vancouver, British Columbia, Canada. He comes from a cheerful and considerate household, therefore let's move on to his lineage. About his father, there is, no information but his mother's name is Vicki McNally. He also has two older cousins, Brian and Kelly McNally, who are actors. He is a Canadian native. When he was a young boy, his mother discovered him in Vancouver with an agent. He participated in various little tasks at that time.
Chris has a strong educational background, he attended Argyle Secondary School and earned a diploma there. Subsequently, he entered Capilano University to continue his studies, but after roughly a year he left to join Railtown Actors Studio. So he attended Railtown Actors Studio to pursue his acting ambition.
Relationship and Kid
Julie Gonzalez has been Chris McNally's girlfriend for a very long time. Collectively, the couple acted in the 2018 Hallmark film Sweetest Heart. As a result, it's possible that they established a solid bond and began dating soon after. Although there is no solid evidence of the couple getting married, fans still believe that they are wedded. Chris, on the other hand, asserts to the media that he is married.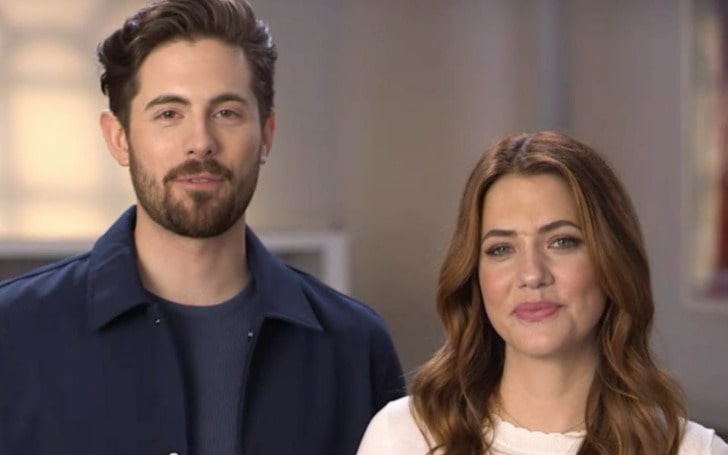 Chris discussed getting a puppy for each of him and his fiancée in addition to his two dogs, Charlie and Bowie. Additionally, they actually post images of the same pets on Instagram. According to McNally, his favorite camping experience was a straightforward evening spent with Gonzalo and their pups. The duo welcomed a child secretly. On June 5, 2022, Gonzalo posted a nice Instagram message announcing the birth of their child and the caption reads- "Our hearts are full… Welcome baby M"
Who is Julie Gonzalo?
Julie Gonzalo is an American actress of Argentinian descent. On September 9, 1981, Julieta Susana Gonzalo was born in Argentina's Ciudad de Buenos Aires. She started out as a model, but after attending acting classes, she developed a passion for it. She was chosen to play the female lead in the WB comedy pilot Exit 9 at the beginning of 2003, but the show was not picked up.
In the same year, Gonzalo had an appearance on NCIS. In 2004, she shared a screen with Tori Spelling. Among other well-known television programs, Julie has made appearances on "Grey's Anatomy," "Castle," "CSI: Miami," and "Dallas." Her Spanish movie Ladrón Que Roba a Ladrón broke the previous record for the highest opening weekend grossing Spanish-language movie.
A Career In Hollywood
In the 2013 movie "John Apple Jack," Chris McNally played the part of John Jardine, marking the beginning of his acting career. His first role came out to be a career highlight, and it helped him win the 2014 FilmOut San Diego award for "Best Actor in a Feature Film." Then, in an episode of the American science fiction television program "Falling Skies," he made his cameo appearance as Ryan. Additionally, he was in the 2016 movie "The Orchard." He played Hipster Guy in the American supernatural horror TV series "Dead of Summer" that same year.
In addition to "Killer Instinct," "Tower Prep," "Untold Stories of the E.R.," "Supernatural," and "Altered Carbon," Chris has had appearances in a number of other TV shows. In the 2017 short film "Freefall," he played the role of Lucas. In the American-Canadian mystery series "Eat, Drink & Be Buried: A Gourmet Detective Mystery," he also played Douglas Weston. In movies like "The Plastic Protocol" and "Another Cinderella Story," he also appeared as an actor. In 2021, he played Noah in the Hallmark film Snowkissed.
In A Winter Princess, Chris McNally portrayed Jesse. It features a princess by the name of Carly who spends a year away from her castle seeing what it's like to live as a commoner. She is employed covertly at the ski resort that Jesse, a character played by Chris, and his parents established. Jesse and Carly team up to organize the resort's 50th-anniversary gala. That is where the narrative starts.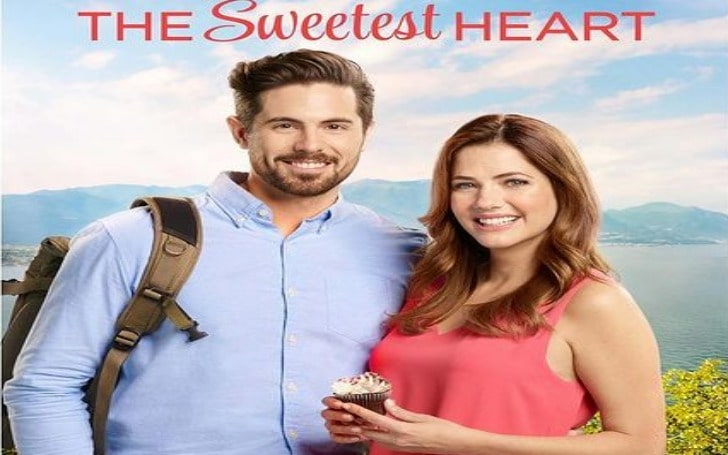 Chris rose to fame in 2019 when he began playing the lead character of Lucas Bouchard in the Hallmark Channel's Canadian-American drama series "When Calls the Heart." He has received a lot of praise for his performance in the show. The eighth season of the show, which he has been a part of since the sixth, finished on May 9, 2021. After having their first kiss in the Season 8 finale, Erin Krakow's lead character Elizabeth and his character, Lucas, a businessman, start an official courtship.
Some fans have recently shown their animosity towards Chris as a result of the characters' developing relationship, which is not loved by all fans. He is a part of the Hallmark stable of wholesome talent and has been in a number of Hallmark Movies & Mysteries holiday films, including "The Sweetest Heart," "Rocky Mountain Christmas," and "Hearts of Christmas." is occupied with preparations for "When Calls the Heart's" forthcoming season.
The same-titled book from Janette Oke's Canadian West trilogy served as the basis for this Canadian-American television drama series. Michael Landon Jr. designed the program. The show premiered on the Hallmark Channel in the US on January 11, 2014. The Canadian Super Channel then started showing the series on April 16, 2014.
Gay Rumors
Many people believed Chris was gay since he played the gay character John Jardine in the movie John Apple Jack. But the rumors of him being gay are a hoax because he is happily married to his beautiful wife and even has a child.
Additionally, the romantic comedy with a gay theme earned positive reviews and was a standout at numerous film festivals across the world. For his performance in the movie, he took home the Audience Award for Best Actor in a Feature Film in 2014.
Net Worth
As of 2022, Chris McNally has a net worth of about $300,000. Moreover, he earns about $57,937 each year. His primary source of income comes from his efforts in the TV and movie industries.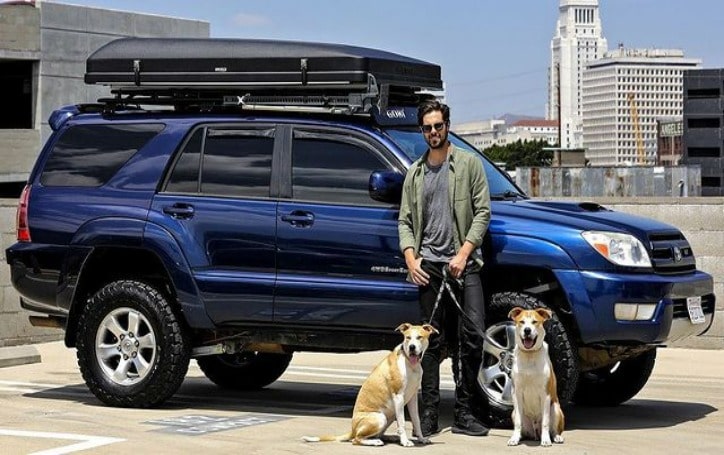 Plus, he has a contract to work for major studios like Netflix and Lifetime. He also is receiving a hefty dose of medication for this. Chris also has campers, which cost $3900, and a Toyota V4 runner, which costs about $35,955.
Body Measurements
Chris McNally is a handsome fellow with an appealing, athletic body that is kept in good shape. His dark hair matches the hue of his eyes, which are brown.
His height is tall at 1.89m (6 feet and 2 inches), and his body weight is approximately 74kg (163 lbs).
Social Media
Chris has a sizable fan base and is active on Twitter and Instagram. He has almost 110k followers on Instagram and goes by the username of @chrismcnally.
Similar to this, he uses the handle @ChrisMcNally on Twitter, where he has almost 20k followers.
Keep following our page Glamour Path for the latest updates on your favorite celeb.
-->