Chloe Grace Moretz Plastic Surgery and Tattoos With Pictures
Published Sun Oct 20 2019 By DGM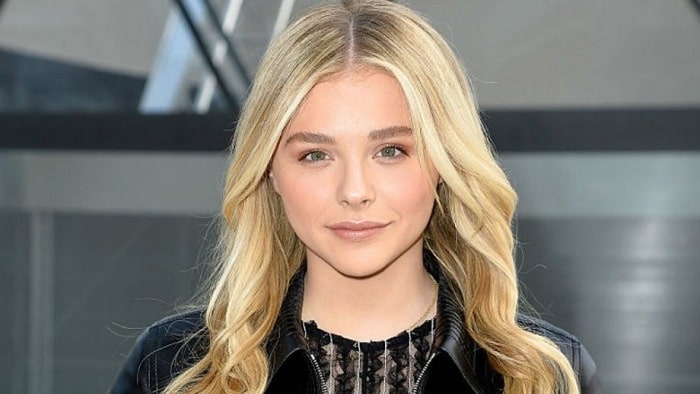 The beautiful American actress Chloe Grace Moretz has been rumored that she underwent the knife and had some job enhancements done on her body. She has also inked a total of six tattoos on her body with each having a different meaning.
Moretz has denied all the plastic surgery rumors but has said that she once considered getting breast surgery when she was 16. Here is everything you need to know about the surgery rumors and her tattoos along with their appropriate meaning:
Chloe Grace Moretz Before & After
Chloe Grace Moretz has transformed quite a bit throughout her early career in 'The Amityville Horror ' to 'Greta'. Take a look how she has changed in the picture given below: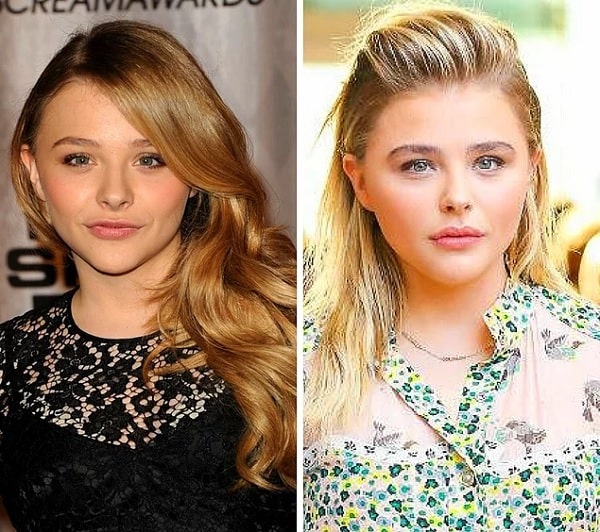 As you can see, the gorgeous actress has been able to alter her appearance at some extent when it comes to her nose and lips.
Nose Job
It has been rumored that Grace has actually had a nose job to change the size and shape of her nose. She used to have a thicker nose in the past whereas she has a thinner nose with sharper nasal tip at present which people are thinking as the result of rhinoplasty or nose job.
The sharper and pointed nose wasn't always there, it appeared some time ago out of nowhere. Hence, there are chances that the rumors might be true.
Lip Fillers
Not only nose job, but Moretz has also alleged to have her lips done. Her lips have been speculated to have grown in terms of size where both of her lips have grown almost equal to one another.
She previously used to have her upper lip a little bit smaller in the past. And as her father is a plastic surgeon himself, it makes us concluding more that she indeed opted for a perfect lip enhancement treatment.
Tattoos & Their Meaning
The 22 years old Chloe Grace Moretz has a total of six tattoos inked on her body with each holding a specific meaning in her life. They are described as follows:
Writing Under Breasts
Chloe has a writing inked under her left breast that reads 'it gets better than this'. The writing was inked by the tattoo artist Dr. Woo and the first look was also given by the artist through this Instagram account.
Family's Initials Inked on Right Thigh
The 'If I Stay' star has also inked a tattoo on the upper part of her right thigh. The tattoo is actually of letters of the initials of her family members. The initials read 'TBTKCE' which covers her mother's name Teri Duke Moretz and her five siblings' name; Brandon, Trevor, Kathleen, Colin, and Ethan.
CK Tattoo on Ankle
The beautiful actress also has a tattoo inked on her ankles which she had with her best friend Kathryn Gallagher. The tattoo reads CK and both letters are inked on separate ankles where C stands for Chloe whereas K stands for Kathryn. This tattoo was inked by the tattoo artist Jon Boy in white ink.

Rose With Footprints and Name on Left Side
On the left rib cage, Grace has a tattoo inked which consists of a rose flower along with baby footprints. Above the flower and footprints, there is a word 'Memom' inked which she got in the loving memory of her late sister. The word is dedicated to her sister who passed away.
Numbers with Compass on Hip
It was back in 2015 when Moretz got her another tattoo of four digits on her hip which reads '4419'. The reason behind this tattoo is that she drove a long journey of 4,419 miles in cross-country when she completed 18 years of her life. She recalls the tattoo as coming of age and was also inked by the tattoo artist, Dr. Woo.
Grandmother's Name on Left Back
The Atlanta born Chloe Grace Moretz also got her maternal grandmother's name 'Janette Duke' tattooed on the left side of her back, near her rose tattoo. She got the tattoo by Jon Boy who is one of the famous tattoo artists in New York.

Make sure to visit Glamour Path for daily updates about celebrity surgeries and tattoos.
-->