LAHH Star Nikhol Hing aka Chinese Nicky Plastic Surgeries and Tattoos
Published Mon Sep 16 2019 By DGM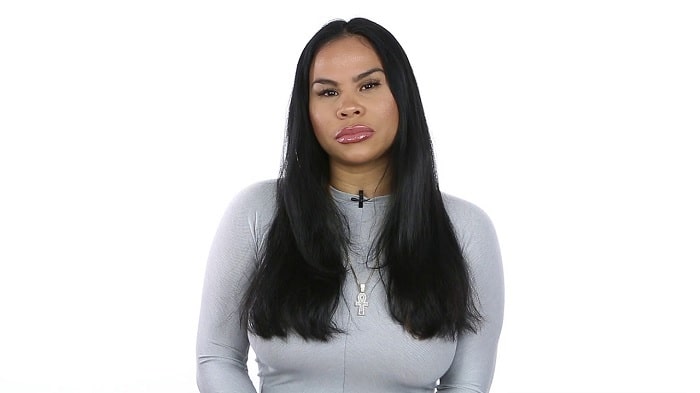 The famous reality television actress and the 'Love & Hip Hop: Miami (LHHM)' star Nikhol Hing aka Chinese Nicky has gone under the knife and had two plastic surgeries done to enhance her body. She has also inked her body with five tattoos to date.
Nicky has always been open about the surgeries that she had and is proud of her decision of going under the knife. Here is everything you need to know about the surgeries and the tattoos that she has on her body:
Chinese Nicky Before & After
Chinese Nicky has transformed quite a lot after the surgeries that she had in order to bring amazing enhancements to her body. There have been shocking alterations in the waist and breasts of the star. Take a look at the picture given below: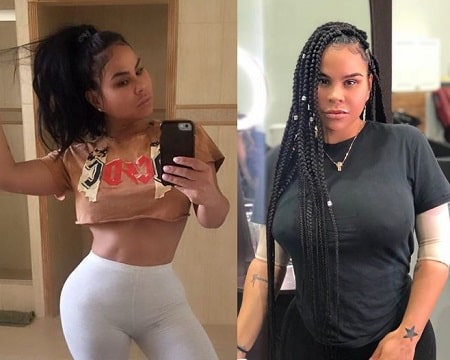 As you can easily see from the above picture, the beautiful celebrity's breasts look more filled in the picture from present if compared to her past picture. She has also been able to tone her waist by having a lipo.
Breast Implants
Nikhol Hing who has an amazing net worth of $500,000 has openly admitted about having implants on her breasts and having an extra raise and increment there. She doesn't regret the decision of having implants because it has helped her a lot in gaining the puffy-sized breasts.
Her fans have been going absolutely crazy by the way that she has managed to have such bigger breasts, thanks to the implants she had!
Mama's Liposuction
Chinese Kitty aka Taylor Hing's mamma has also revealed that she has had a liposuction procedure done to remove the excess fat from her belly region which provided her the absolutely slim body which she has today.
According to mama Kitty, if you have a good surgeon and can take good care of yourself, there's nothing wrong in having plastic surgeries. She says that she is an advocate of plastic surgery now that she has gained a wonderful, curvy waist as an outcome of the procedure that she had.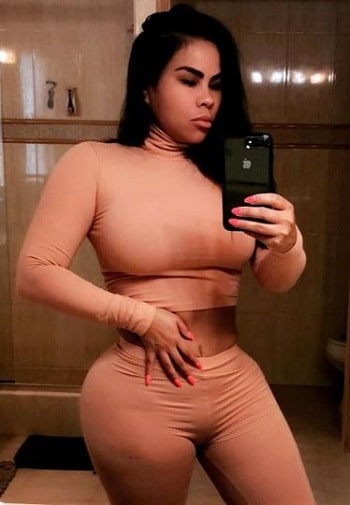 Tattoos & Their Meaning
The 39 years old entrepreneur Chinese Nicky has inked a total of five tattoos on her body up to now. All of the tattoos on her body hold different meaning for her and are given below:

Star on Left Wrist
On the left wrist, the beautiful actress has a small inked which is considered to be the symbol of fighting against darkness and also truth and spirituality of the holder.
Sun on the Lower Back
There is a big sun like structure inked with dark green colors on the lower back of Chinese Nicky. If it is a sun, then it represents energy and life of the one who has it.
Symbol on Left Arm
Nikhol has some kind of tattoo inked on the left arm on the center part of the left arm. It appears as if it is a big line in a horizontal form which is crossed by other several lines from the vertical pattern. It also seems to be heart-rate symbol.
Writing on Left Wrist
Above the previous tattoo, Nicky has a writing inked on her left wrist which reads 'KIDN'. The word could have some special meaning in her life and there could be a special motive for having it.
Ink on Right Arm
There is a line inked on the right arm of the mother of eight which appears to be a kind of symbol. On the both end there are vertical lines intercepting the line.
Visit Glamour Path for more updates about celebrity plastic surgeries and tattoos.
-->