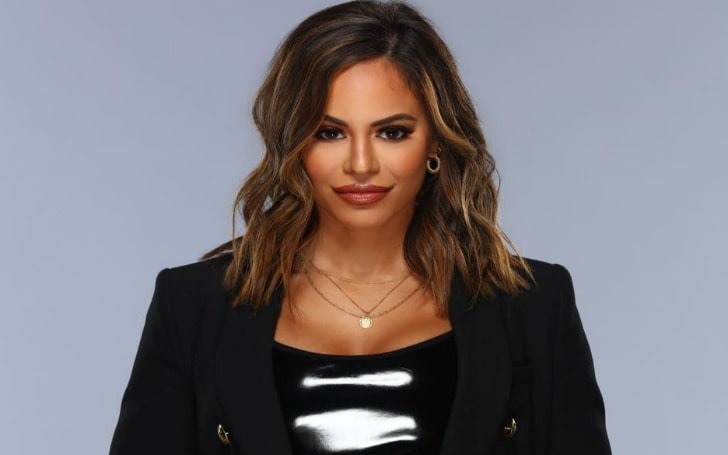 Charly Arnolt, widely known by the stage name Charly Caruso is a sport and entertainment-focused television and radio host and reporter. She began her career as a television personality and sports presenter before rising to fame as an NXT announcer in 2016.
With her talent and charm, the lovely WWE anchor/host has enchanted the wrestling and entertainment industries. Before entering the wrestling profession, Caruso worked as a writer for major sports such as the NFL and the NBA.
Early Life
On July 14, 1987, Charly Arnolt was born in Indianapolis, Indiana. Her father's identity is still unclear, however, Charlene May Arnolt is her mother's name. Charly's mother undertook most of the parenting when she was growing up, and the actress considers her a tremendous inspiration.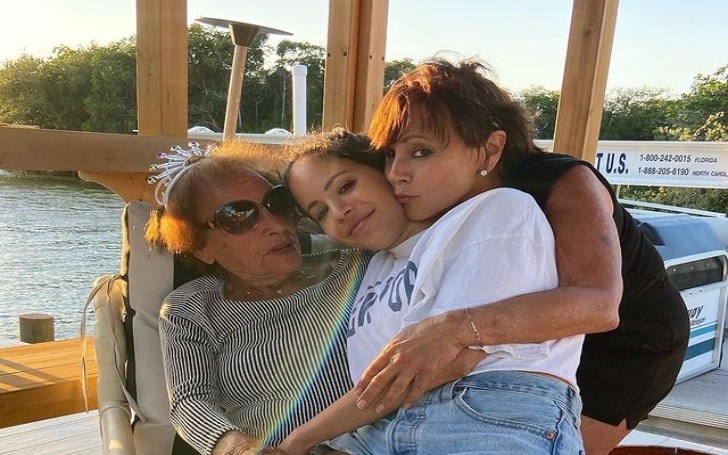 Her father was a newspaper reporter, while her mother was a speech pathologist. Charly's parents had a troubled marriage and divorced during her second year of college. She knew she wanted to be on television while she was in middle school.
Life as an Athlete
From the early age of 5, Caruso was extremely competitive and active. Her gymnastics career came to an end at the age of 13 when she was involved in a horrible accident. She opted to leave after the accident led her to lose feeling in her limbs for a short time. In high school, Caruso played volleyball and softball. She wanted to be a professional volleyball player, but she didn't grow taller than 5'2′′, therefore her dreams were destroyed.
Caruso rediscovered her interest in exercise after earning a position with the WWE. She began a workout routine that included powerlifting. Caruso has a fantastic body and competed in Ms. Health and Fitness 2019. She stays busy by performing CrossFit, training in Muay Thai, and playing flag football and beach volleyball when she isn't displaying her sports expertise or tracking down WWE talent for an interview. She enjoys making people laugh as well as she has dabbled in stand-up comedy and studied improv comedy.
Education
Caruso traveled to DC to study at American University after graduating from North Central High School. She worked extensively as an intern during her time at university in order to add work experience to her portfolio before graduating. Her profession carried her all throughout the United States, to places like Houston and Miami.
Charly earned a bachelor's degree in broadcast journalism in 2010. She traveled to West Virginia after graduating to work for WSAZ-TV. Her stay in West Virginia was difficult, to say the least. She had to operate in some really hazardous conditions without the assistance of a crew.
WWE Career
In 2016, Caruso made her WWE debut. Her CV was given to the WWE Senior Director of Talent Relations by a close friend who provided her with a backstage ticket to a WWE event in her hometown. The star auditioned for and was recruited for a role that became vacant.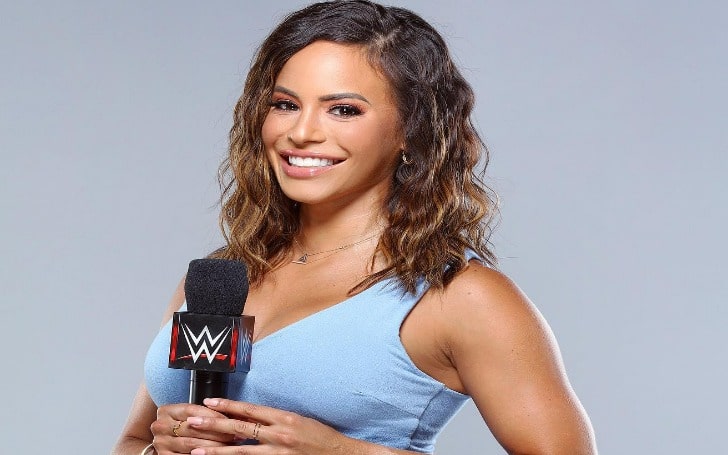 At the time, Charly had taken another position as a sports anchor in Washington, but she selected the WWE one. Backstage, she worked as a ring announcer and an interviewer for the wrestlers. WWE Charlie Caruso traveled a lot for her career, which she thought was a terrific opportunity, but she also felt it was sometimes too much.
ESPN Career
Charly is currently employed at ESPN as a journalist. She began working part-time for ESPN in September 2018 and had hosting roles on SportsCenter and First Take. When she originally started at ESPN, she stated that she would not be leaving her WWE position, but that she would be doing certain things there on the side. The journalist, on the other hand, recently made the full-time jump to ESPN. Along with her prior responsibilities in SportsCenter and First Take, Charly Arnolt's ESPN roles include contributing to SportsNation, ESPN's weekday morning show, and other digital series.
Working at both WWE and ESPN was challenging for the sports reporter, but she appreciated the opportunity to expand herself and be challenged to be the greatest version of herself. When she was balancing the two professions, there were rumors that she would be late for WWE interviews, but this is not something the reporter has addressed. She is grateful for her WWE position since it provided her with exposure and a platform to build a reputation for herself.
Owner of Fitness App
The ESPN anchor is a qualified personal trainer and the creator of the "Train With Charly" exercise program. It is intended to assist people in achieving an athletic physique with lean muscles. A full-body exercise, home workouts, nutrition and wellness guidelines, and minimal-equipment programs are among the instructor's offerings.
Vogue, GQ, Cosmopolitan, Men's Health Pop Sugar, and other publications have all covered her app. Furthermore, clients can begin their sessions with just $1. They will be charged $14.99 per month after 30 days.
Net Worth
In addition to her wide skill set, Charly Arnolt now has two jobs. She works as a backstage announcer for WWE RAW and as a reporter for ESPN. Thus, she has an estimated net worth of more than $5 million. And her annual income is estimated to be $74,000. According to various sources, she also earns between $1270 and $2117 for each blog post she shares on Instagram. Her exercise app is also beneficial to her.
Her profession provides her with the majority of her money. She is extremely trendy and lavishes her money on designer and high-end products. She's also been spotted on pricey luxury vacations and outings with her family and friends.
Relationship
Charly Arnolt was rumored to be involved in a romantic relationship with WWE superstar Seth Rollins. Rollins posted a picture on Twitter with a woman he thought was Caruso, which sparked the speculation. However, there is no proof, and she appears to be content with her solitary existence. Her marriage to Nicky Sampogna, WWE's senior director of social media, had been widely publicized, which later turned out to be a prank. She named her puppy Zorra Angelina Arnolt, whom she considered a daughter.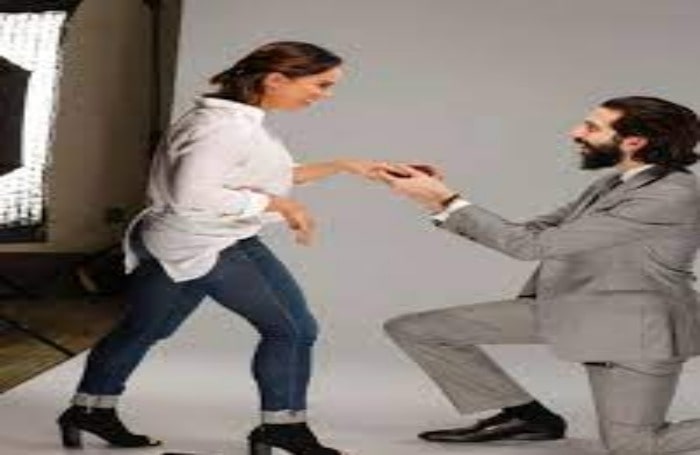 The media sensation was also rumored to be dating Shawn Booth, a reality star. After being photographed together on December 2, 2018, the couple made headlines. The claimed pair was hanging out with their friends at The Gem Saloon. They were later seen on their flight to Nashville, however, very close to one other. Despite this, neither party confirmed the news. She believes that New Yorkers, including herself, are simply too busy to date, and that dating in her line of work is also difficult.
Body Measurements
The diva has an attractive and athletic body. She stands at 5 feet and 2 inches tall and weighs 60 kilograms.
Her stature is 34-28-36 inches respectively. Her hair is black, and her eyes are dark brown. She wears size 6 shoes.
Social Media
Arnold is quite active on social media, and she keeps her fans engaged and up to date on what's going on in her life. Her Instagram account under the username of @charlyontv is owned by her and has around 860k followers currently.
Likewise, on Twitter, she is followed by almost 140k fans and on Facebook, she has over 22k admirers.
For more updates on your favorite celeb, follow Glamour Path!
-->