Did You Know That Charles Pol Was Adopted? Facts and Details
Published Sat Jan 28 2023 By sush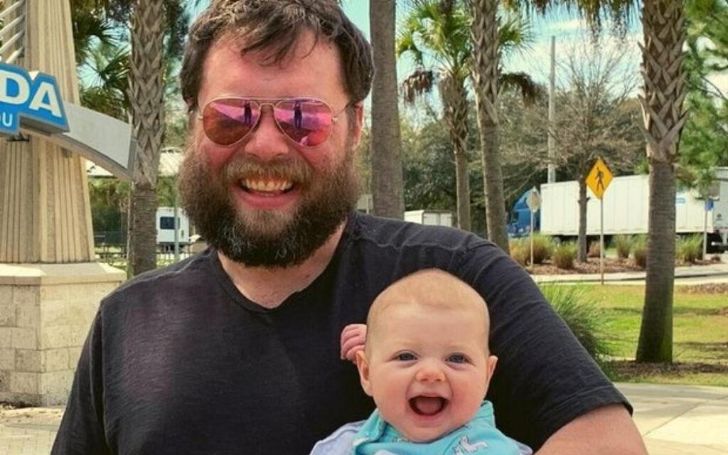 Have you watched the Nat Geo Wild's reality series, The Incredible Dr. Pol? If you have, you must be well familiar with Charles Pol, son of Dr. Jan Pol and one of the show's cast. As the show depicts the lives of Dr. Jan Pol and his family members, we were introduced to the fine gentleman, Charles.
Pol is an American actor who came to recognition with his father's show The Incredible Dr. Pol. However, did you know that he was the executive producer of the show? Well, you must be surprised to find out that he held such importance to the show apart from being one of the most loved cast.
Moreover, the actor was also rumored to be gay. Is that true? Well, let's find out about that in the article.
Net Worth Of Charles
Charles is an actor who has played only in his father's reality shows and is yet to gain exposure as an actor. However, remember that he is the executive producer of the show? So, though not colossal, he has amassed a considerable fortune through his career in entertainment.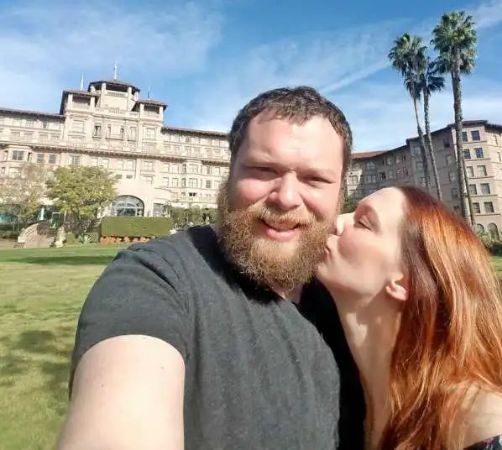 The net worth of Charles Pol is estimated to be over $2 million. According to sources, he makes around $20,000 for every episode of the show The Incredible Dr. Pol. Moreover, he had already started his career in Hollywood, long before he took major roles in the show.
And along with being an actor and executive producer, he is also an investor and entrepreneur with various business investments including baby products.
Charles And His Siblings Are Adopted
Did you know that Charles Pol was adopted by his parents Dr. Jan and Diane? Well, you might have missed it if you are not one of the close viewers of the show.
Not only that, all the kids of his parents Dr. Jan and Diane are adopted. Moreover, his sister Kathy is his biological sister who was the first to be adopted by the Pol family. Both of them were adopted right at birth.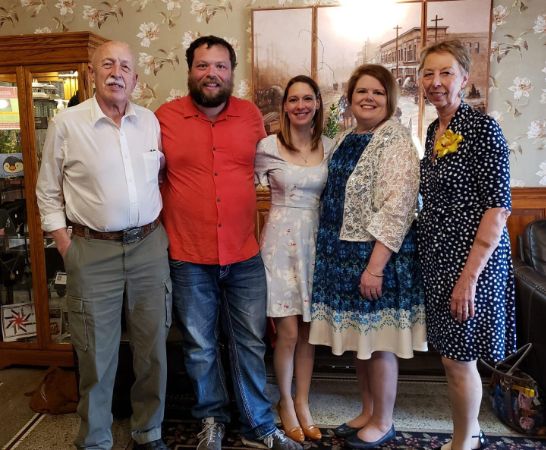 Later on, Diane Pol Jr. was brought in and fostered by the family. She was the child of Diane's close friend, Joann who died from cancer. At the time, Diane Jr. was just eight. After living together for ten years, she was officially adopted at the age of 18 and became another family member of the Pol household. And then, Charles became the youngest child of the household.
Grew Up In Farms
Charles was born on 6 March 1979 in Central Michigan. He was adopted by his parents Dr. Jan Pol and Diane Pol. While Dr. Jan is a Dutch-American veterinarian, Diane is a beauty consultant. He was brought up in a Christian household with his two sisters named Kathy Pol and Diane Pol Jr.
Since his father, Dr. Jan is a veterinarian, Charles and his siblings grew up on a farm in Michigan. Having a veteran parent, he learned to tend to animals and take care of them. Moreover, he also frequently helped Dr. Jan in his clinic.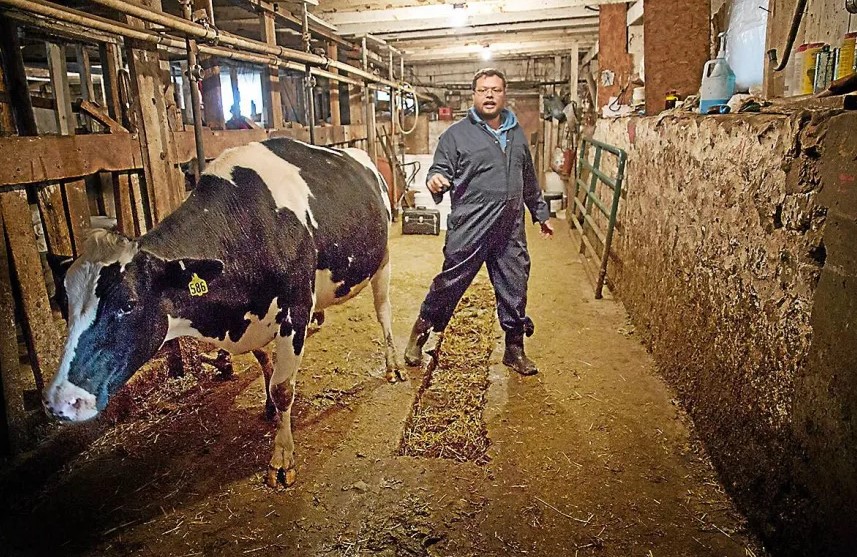 As the son of a vet, Charles got somewhat the idea of a vet at an early age. However, though he grew up watching his father doing his work as a vet, Charles knew that the profession was not for him.
Charles Education
According to sources, the executive producer and actor, Charles Pol is a graduate of the University of Miami. He graduated with a major in communications back in 2003.
Before pursuing his education at the University of Miami, sources suggest that he attended Chippewa Hills High School in Remus, Michigan. Though the information is not verified, it is believed that he went to this school since his sisters also attended the same one.
Charles Had Rumors About Being A Gay
If you are one of The Incredible Dr. Pol's fans or viewers, you must have heard the rumors about Charles Pol being gay. Since people having different sexual orientations are still not fully accepted by everyone, it caused quite chaos when Charles was rumored to be gay.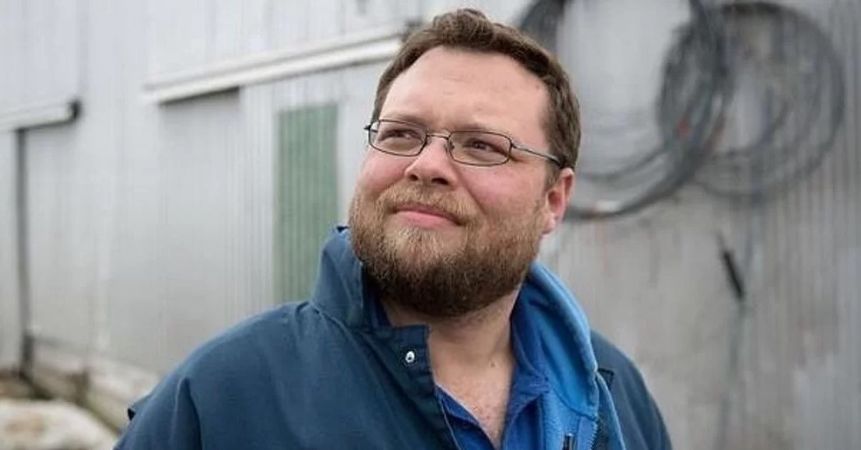 The rumors might have circulated because of the actor's kind and gentle demeanor. However, the rumors are not true. Moreover, he shut down the rumors by getting married.
Charles Is Married
The actor Charles Pol is married to his beautiful wife, Beth Oakes. The couple got married in January 2019 in one of the live episodes of The Incredible Dr. Pol. They decided to tie the knot after being friends for a long time and eventually dating.
Reportedly, Charles' wife, Beth was his childhood friend. And they started dating around 2017. Then, Charles proposed to Beth in January 2018 to spend their lives together. The couple also got engaged in the episode May Horse Be with You. And here they are, happily married with two kids.
Moreover, the couple also made their appearance on season 12 of The Incredible Dr. Pol. So, many of his fans were happy to see him on the show again and with his wife.
Let's Know About Charles' Kids
As mentioned above, Charles is the father to the two. The executive producer and actor and his wife Beth welcomed their first baby a year later after they got married. They had a daughter named Abigail Pol on 19 October 2019 in central Michigan.
"God has blessed us with a beautiful little daughter, Abigail. We are thrilled she's finally arrived, and we are grateful for everyone's love and support!"

-Charles and Beth
The couple was overjoyed with the arrival of their daughter in their lives. And the couple also revealed that they named their daughter "Abigail" because it means "my father's joy".
Later on, the couple welcomed their second baby, a son named Silas Pol, on July 12, 2021, in Michigan. In an interview with People, they expressed their joy and said;
"Every child is a blessing and we're delighted to welcome a son, Silas, to our little family. We would like to thank everyone, most especially our parents, for their love and support."
How Did Charles Start His Career?
Soon after Charles' graduation, he left his hometown in Michigan to pursue his interest in production and acting. He went to Los Angeles and did an internship in production and acting. After he finished the internship, he stayed there and started getting different opportunities.
Reportedly, Charles was invited by various productions like Paramount Pictures, Mirage Enterprises, and Parkway Production, providing him the opportunity to play various roles in various movies. He made his debut in acting with the 2012 series Drunk and Disorderly.
And after a few years, he returned to his hometown and became a movie producer for his father's television show. After returning to his hometown, he became the executive producer of his father's show The Incredible Dr. Pol in 2020.
Social Media Handles
On Instagram, Charles is available under @charles_pol123. However, he is not much active and has only two posts so it's not verified to be his official account. Moreover, he doesn't have much presence with just a few hundred followers.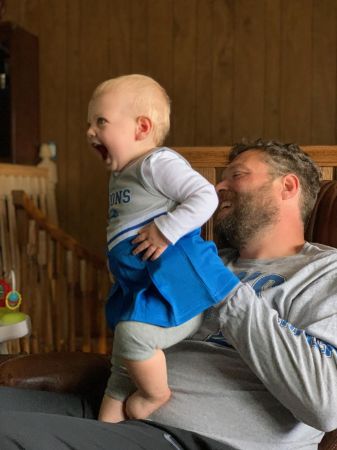 Similarly, he is available on Twitter as @ChuckPol. The actor is much active on the platform. And he also has a comparatively prominent presence with over 36.8k followers.
Let's Discover The Height And Weight Of Charles
Charles is undoubtedly one of the show's most beloved characters. The actor's charm is one of the major appeals of the show. So, you all must be curious about how tall the actor is.
Reportedly, the brunette actor, Charles is a tad bit shorter than the average and measures around 5ft 6 inches tall (168 cm). Moreover, he weighs around 81 kg or 179 pounds.
Follow Glamour Path for more interesting articles on celebrity biographies, relationships, and riches.
-->