Meet Celine Farach - Florida Based Super Model Who is Against Bullying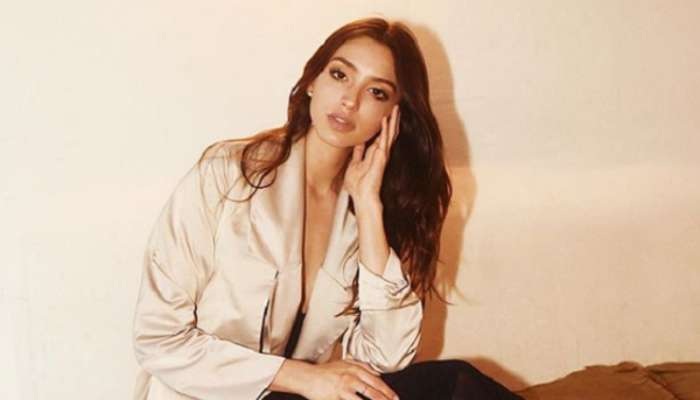 Miami based model Celine Farach is all about crop-top Tees, sushi, retro-style photographs, never missing workouts, and indoor shots. This Miami based model-singer is one of the graceful models (if not the Graceful model), you would scroll through your Instagram.
So here are a few bits that you might be missing out on Celine Farach, so let's get them all!
Net Worth And Earnings
Celine Farach has an estimated net worth of $2 Million from her modelling career and endorsements from various big brands.
As a successful model, known even in video communities, she also has over a decade long experience in modeling, kept aside the fact that she is a physical specimen in the industry she quickly claims around $30 thousand per shoot which brings us to a conclusion that she should hold a seven-figure worth, as of 2020.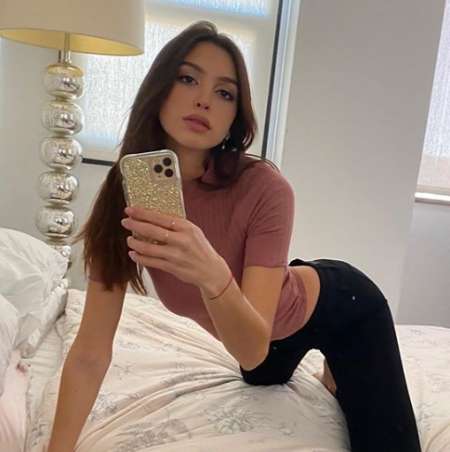 Family, Age, & Career Highlights
Celine Farach was born on August 22, 1997, in Miami, Florida. Though she hasn't given away information relating to her father, she is the only daughter of Mrs. Vanessa Spatz. She is the youngest of three siblings as she has two elder brothers Jonathan and Christopher.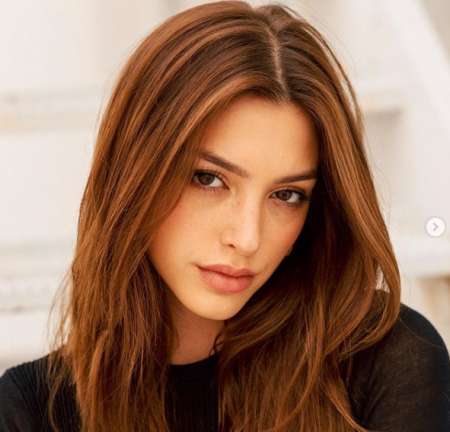 As a Model, she represents MKE (An American Talent Agency). She has appeared in several major campaigns for brands such as Marks & Spencer, Premomon, and Macy's, among others. Additionally, she is a Video Actor-Model as well. She has appeared in Pitbull's "Greenlight" video featuring Flo Rida as well as videos by artists such as Adam Friedman, Daniel Skye, and Cade.
Started With Wilhelmina Models Agency MA.
Before she was penned in a contract with MKE, she was signed with Wilhelmina Models Agency (WMA) as a child fashion model. This means she has years of experience with ramp modeling despite being a 23 years old young adult.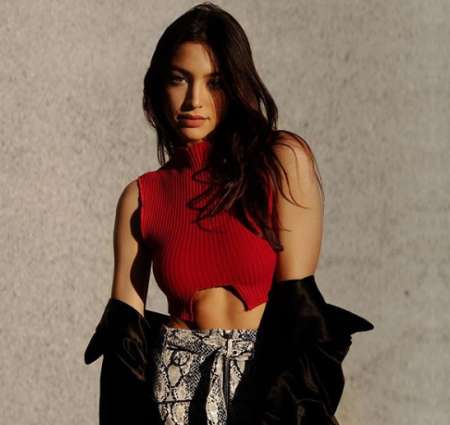 Added that, she was as much into music as she was for fashion. Hence, she also ad stapled a Rock Band along with her school's music program attendee friends in her middle school.
She's passionate about music, movies, photography, fashion, and her incredible ability to interact and communicate through her beauty and personality has helped her pursue music as well. She is also a feminist and a social-activist who stands against children bullying and cyberbullying, as she has been bullied herself.
Released music in Collaboration with WMA & Universal Music Group
Farach's YouTube account came to use in July of 2016 when she put some behind the scene vlog about her shoot.
After three vlogs, she put her musical training to use and released her first single titled SEX! So far, she has released four singles, namely tears, Oh, Sex! and Run this town. She also played her only Tears in a Tokyo-concert, but currently, she is more busy promoting the DIOR brand as per her contract with WMA. So, it's been a while she hasn't put any music out!
Has appeared in Pitbull's "Greenlight"
If you are a big-time Celine fan, then you should know she has been featured in Pitbull's song Greenlight featuring Flo Rida. Likewise, she's also worked with Adam Friedman, Daniel Skye, and Cade in various musical arrangements as a video model.
Against Bullying
Celine Farach uses her platform to make people realize real beauty lies in personality and stands against bullying. Her I.G. has a feature column dedicated to bullying and body shaming.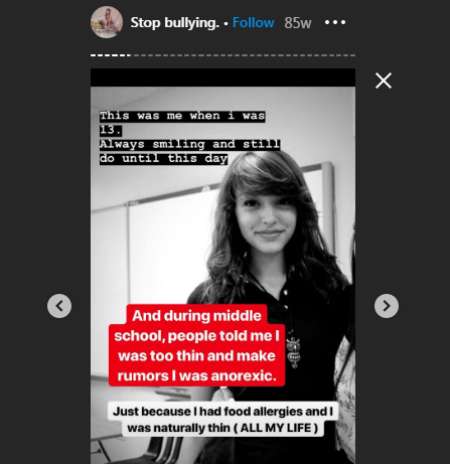 Social Media Presence
Farach is a social influencer, touching a million people's life via social sites. She definitely controls your buying habits, and also spreads social message against bullying, which is really inspirational in all regards.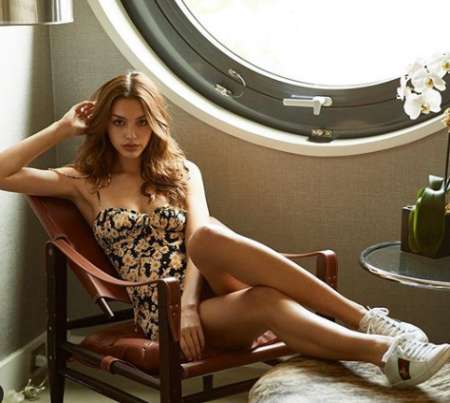 As of 2020, she has over a million followers on her official Gram and also has over 22k followers on her YouTube, which is really monumental.
Keep up with Glamourpath for more!
-->