Celebrity Couple Spotlight: Tyler Hubbard and Hayley Stommel's Enduring Love and Cherished Family
Published Wed May 31 2023 By emperor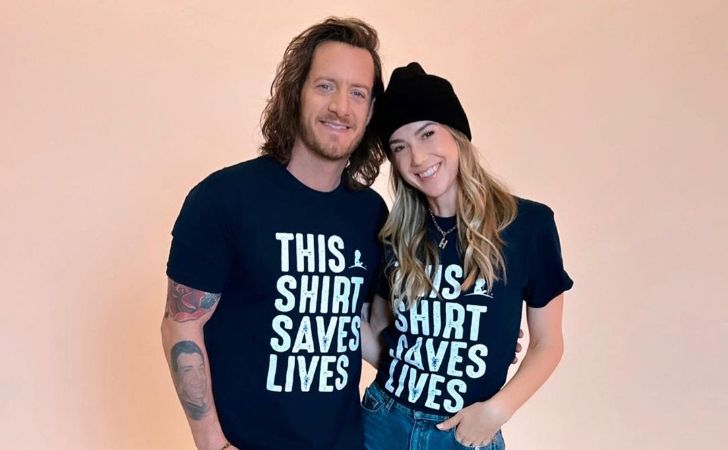 In the glitz and glamour of the celebrity world, it can be rare to find enduring love and a strong family foundation. However, country music star Tyler Hubbard and his wife Hayley Stommel have managed to defy the odds.
Their journey is a testament to the power of love, commitment, and the importance of cherishing family values. In this article, we will delve into the inspiring story of Tyler and Hayley, exploring their enduring love, their beautiful family, and the lessons we can learn from their relationship.
How Did Tyler And Hayley Meet Each Other?
Tyler Hubbard and Hayley Stommel crossed paths for the first time in 2013 during a live music festival held in Nashville, Tennessee. At the time, Tyler, a talented country music singer, was performing on stage, and Hayley, a skilled fashion designer, was among the enthusiastic audience.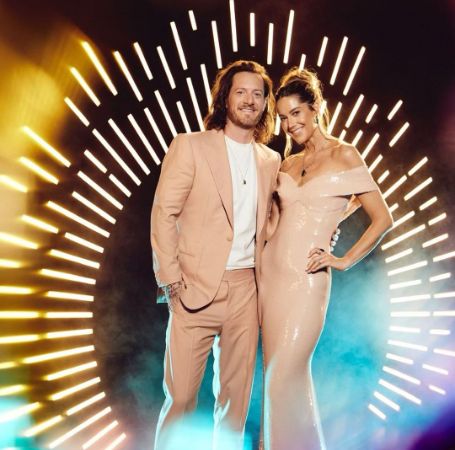 The romantic couple Tyler and Hayley's connection was instant, as they were both drawn to one another's charm. Following their encounter, they quickly started a romantic relationship, embarking on a journey of love and companionship.
Overcoming Challenges: Navigating Fame and a Public Relationship
Maintaining a strong relationship in the public eye is no easy feat. For Tyler and Hayley, their love has been put to the test as they navigate the challenges that come with fame.
From dealing with media scrutiny to managing busy schedules, they have shown resilience and a deep commitment to each other.
Engagement & Wedding
In July 2014, Tyler got down on one knee and asked Hayley to marry him in a breathtaking location in the Florida Keys, creating a special and romantic moment for them both.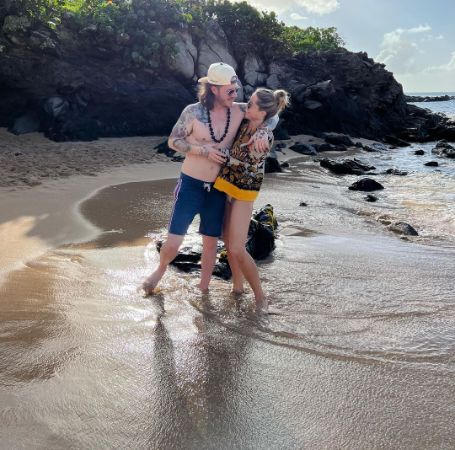 The following year, in July 2015, they celebrated their love in a stunning wedding ceremony held in Florida. Since then, Tyler and Hayley have welcomed children into their lives, embracing the joys and challenges of parenthood together.
Parents Of Three Cute Children
Tyler Hubbard and Hayley Hubbard are proud parents of three children. Their first child, Olivia "Liv" Rose, was born on December 23, 2017. They were expecting a boy but were pleasantly surprised when they welcomed a baby girl instead.
Tyler and Hayley's second child, Luca Reed, arrived on August 19, 2019. They shared the exciting news on The Ellen DeGeneres Show, where they discovered they were having a boy through a gender reveal.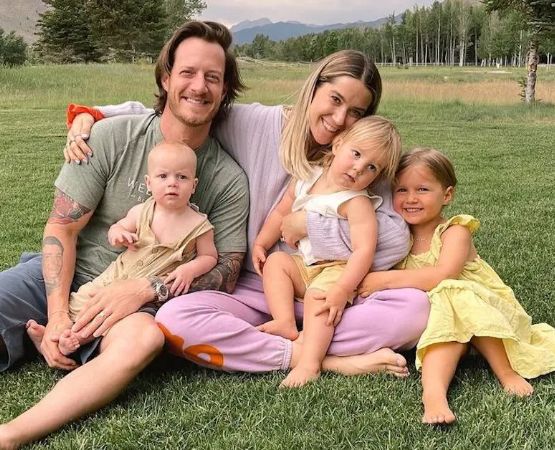 The youngest addition to their family, Atlas Roy, was born on September 24, 2020. His first birthday brought immense joy and was a delightful surprise for the entire family. Tyler and Hayley cherish their precious children and enjoy sharing their journey on social media.
Balancing Careers and Family: Finding Harmony
Both Tyler and Hayley have successful careers that demand their time and attention. Balancing their professional aspirations with their commitment to family has been a constant juggling act.
However, Tyler and Hayley have found ways to create harmony in their lives. By setting boundaries, supporting each other's dreams, and making intentional choices, they have been able to maintain a healthy work-life balance.
How Rich Are the Celebrity Couple?
The lovely couple Tyler and Hayley has a combined net worth of $30 million with each having millions in personal net worth. The well-known singer-songwriter from America, Tyler Hubbard, has a net worth of $25 Million similar to Hayley Stommel. He has experienced significant growth in his music career since he began.
Tyler has earned this wealth by signing contracts with music charts and companies to release his songs. His songs have achieved great commercial success, earning millions of dollars worldwide due to their popularity on various charts and albums.
Similarly, Hayley has a net worth of $5 million, like Bebe Rexha. She has gained this huge sum through her successful career. The couple together are living a life of riches with their three children.
Tyler Music Career
Tyler Hubbard is a country music singer and songwriter. He is best known as one-half of the country music duo Florida Georgia Line. He has released several successful albums and singles and has won numerous awards, including the Academy of Country Music Awards and the Country Music Association Awards.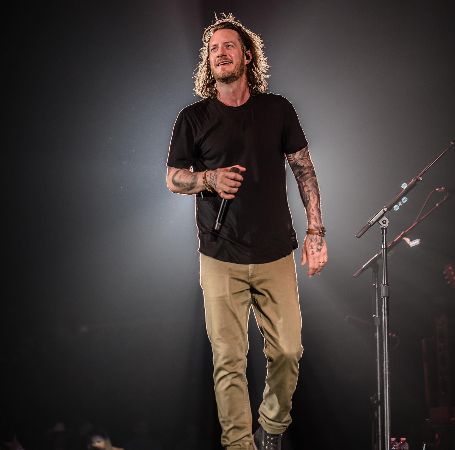 Hayley Stommel is a fashion designer and entrepreneur. She is the founder of the fashion brand Hayley Paige, which has become a popular brand among celebrities and fashionistas alike. She has also released several collections with JCPenney and has been featured in numerous magazines and television shows.
Physical Appearances
Tyler Hubbard stands tall at 6 feet (182 cm), boasting an athletic build that exudes strength and agility. His striking brown hair cascades with a natural allure, beautifully complementing his piercing blue eyes.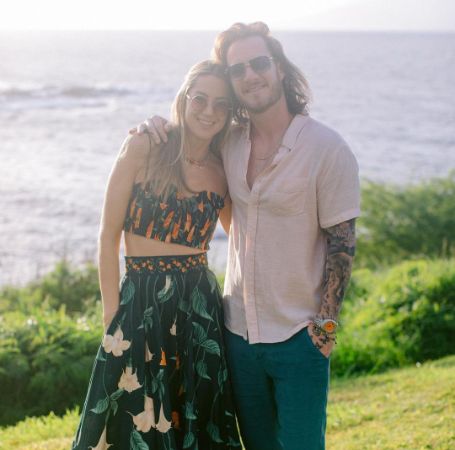 On the other hand, Hayley Stommel, standing at a graceful height of 5 feet 8 inches (172 cm), possesses an enchanting hourglass figure that accentuates her feminine grace. Her radiant blonde hair perfectly frames her face, highlighting her captivating blue eyes, sparkling with warmth and charm.
Follow Glamour Path to find out more interesting articles on celebrity biographies, relationships, and riches.
-->