Get to Know Castor Virgil Hetfield - Metallica frontman James Hetfield & Francesca Hetfield's Son
Published Sun Feb 16 2020 By Akki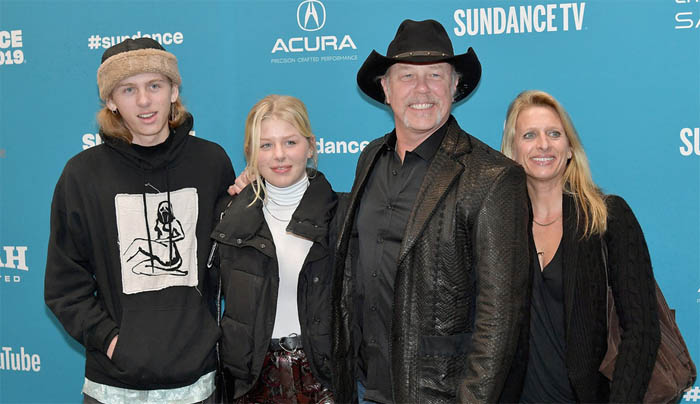 The Metallica frontman, James Hetfield is the father of the famous celebrity child, Castor Virgil Hetfield with his loving wife Francesca Hetfield. He was born in San Francisco, California on May 18, 2000, and has 'Taurus' as a birth sign.
He weighs nine pounds and six ounches, and 22 1/2 inches tall at the time of his birth.
His first name 'Castor' is borrowed from the Greek Language, which means 'pious one'. Likewise, his middle name 'Virgil' is originated in Latin and means "staff bearer".
Wealthy Father and His Mansion
Castor's father, James Hetfield is one of the richest American musicians with an immense net worth of $300 million. He is the co-founder, lead singer, and guitarist for Metallica. The heavy metal band is one of the highest-grossing bands of all time with sale record of $300+ million units.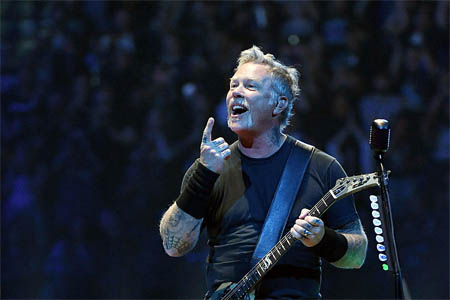 The band generates more than $50 million in revenue from each tour, selling tickets and merchandise. The band tenth album Hardwired promoting 2016 WorldWired tour grossed $250+ million. Further, the band holds a record of the third highest-attendance music concerts in history being part of the 'Monsters of Rock' event where 1.6 million people attended.
Additionally, James' wealth includes a mansion located in Vail, Colorado. The 11,509 sq ft house was brought for $23 Million in 2017. Besides that, he also owns lavish property in Maui, Hawaii.
Parents Relationship
Castor Virgil's parents, James, and Francesca Hetfield are an adorable high-profile couple admired by the music followers. The duos are together since they married on August 17, 1997, and have three children together. The pair life is filled with love and happiness as there isn't any news of their conflict nor external affairs.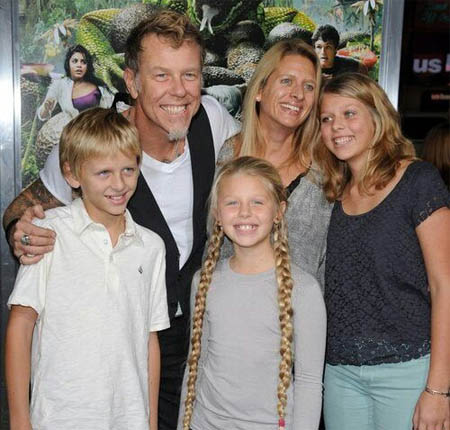 Siblings
Castor's has two siblings; Marcella Francesca Hetfield and Cali Tee Hetfield. Marcella is the younger sister of him, born on January 17, 2002, in San Francisco, CA. Similarly, Cali is a big sister of him, born on June 13, 1998, in San Francisco, California.
Like father like daughter, there is no doubt, Cali, inherent musical talent gift from her father. She has a great voice and working hard to pull herself to be named under the great artist list. Dad is proud of her daughter and shared a stage together a couple of times.
Special Happy Birthday Gift By Dad
The Metallica lead singer, James Hetfield always planned a special birthday present for his son Castor. Like always, on May 18, 2010, he has very special plan for his son, as he brought his son to share a stage. The night was the biggest evet for Castor as his father and the crowd wished him "happy 10th birthday" singing along.
Subscribe to Glamour Path for more updates on Celebrity Babies.
-->