Cashing In on Comedy: James Corden's Financial Triumphs Explored
Published Mon Oct 09 2023 By prazu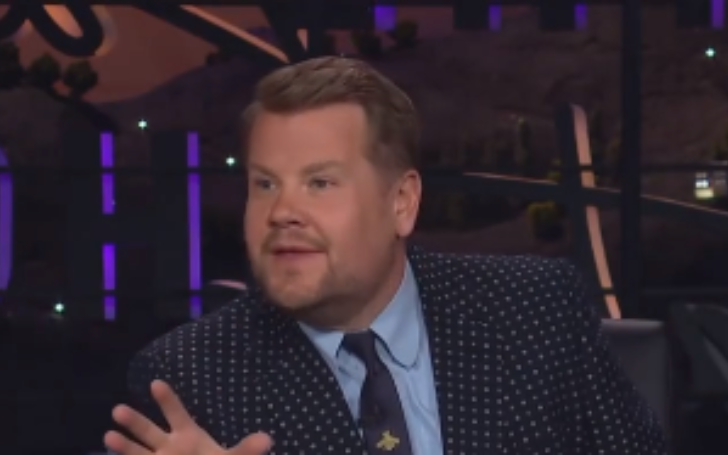 James Corden is a versatile English actor, comedian, singer, writer, producer, and television host. The 45-year-old star gained widespread recognition in the United Kingdom for his involvement in co-writing and starring in the highly-praised BBC sitcom, Gavin & Stacey.
In the United States, Corden achieved even greater fame as the charismatic host of The Late Late Show with James Corden, a late-night talk show that aired on CBS from 2015 until May 2023.
How Wealthy is James Corden?
James Corden has a net worth of around $70 million. Corden became really famous in the United Kingdom before becoming even more famous worldwide as the host of The Late Late Show starting in March 2015.
Corden kept hosting the show until May 2023. Besides his late-night show, James has done well in many different acting roles on stage, in movies, and on TV.
In 2018, James' company, Fulwell 73, made the TV show Seatbelt Psychic for Lifetime. For his work on The Late Late Show, he earned $9 million each year. It's said that he turned down a $50 million deal to keep hosting the show for CBS.
James Corden Lavish Lifestyle
In October 2017, James Corden bought a mansion in the Brentwood area of Los Angeles for $9.7 million. He got it from the person who created "Modern Family," Steve Levitan.
Then, in February 2022, Corden and his wife put this house up for sale for $22 million. They eventually sold it in May 2023 for $17 million. Apart from that, James has a house in Belsize Park, London, and another one at Templecombe House in Wargrave, Berkshire.
James Corden Controversies
James Corden, a famous entertainer, has had some big problems in his career. Here are the main issues:
Argument with Sir Patrick Stewart
In 2010, at the Glamour Awards, James Corden and Sir Patrick Stewart got into a big fight on stage. Stewart criticized Corden for not looking interested and standing with his hands in his pockets.
Corden apologized and told Stewart to get on with presenting the award. Stewart made fun of James' weight, and Corden responded with some strong words.
Jokes about Harvey Weinstein
In 2017, at the AmfAR Gala, James Corden made jokes about Harvey Weinstein that many people didn't like. He joked about Weinstein asking for a massage and taking a bath. Later, Corden said he was sorry and that he didn't mean to make light of Weinstein's bad actions.
Accusations of Stereotyping
In 2020, James Corden was accused of using stereotypes that offended some people in a Netflix musical called "The Prom." Even though Corden is not gay, some said he acted in a way that reinforced stereotypes about gay people.
Banned from a New York Restaurant
Last year, James Corden was banned from a restaurant in New York City called Balthazar because he was rude to the staff. The restaurant's owner said Corden was the worst customer they had ever seen in 25 years. James later apologized on his talk show.
Accused of Stealing Jokes
In October 2020, James Corden was accused of taking one of Ricky Gervais' jokes in his stand-up show. Gervais noticed the similarities and pointed them out on Twitter. Corden later admitted that he didn't know the joke was from Gervais.
James Corden Career Highlights
James Corden's passion for acting and performing was evident from a young age. He attended the Jackie Palmer Stage School and began his career with small television roles in the late 1990s. His breakthrough came with the British television series "Gavin & Stacey," which he co-wrote and co-starred in. The show garnered critical acclaim and a loyal fan base.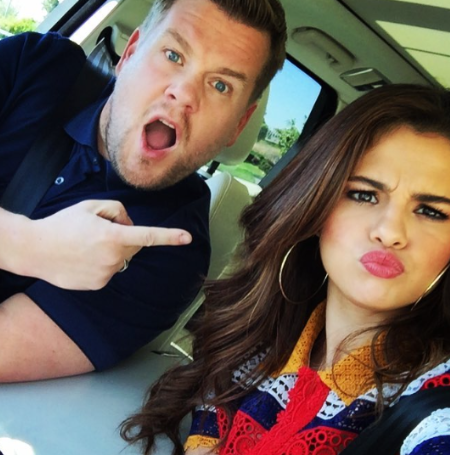 In addition to his television work, Corden has made a significant impact on the stage. He won a Tony Award for his role in the Broadway play "One Man, Two Guvnors" in 2012. This achievement helped establish him as a versatile performer, equally adept at comedic and dramatic roles.
James became a household name in the United States as the host of "The Late Late Show with James Corden." He took over the show in 2015, and his warm, affable style, coupled with innovative segments like "Carpool Karaoke," made the show a hit.
Corden has also ventured into the world of film, taking on various roles in both acting and voice acting. He voiced the character of the Baker in Disney's live-action adaptation of "Into the Woods" and starred in movies like "The Prom" and "Peter Rabbit."
Apart from his work in showbiz, Corden has also helped out with charity stuff. He has supported organizations like Comic Relief and Red Nose Day, using his platform to raise funds for various causes.
Stay tuned in Glamour Path for more celebrity articles.
-->