Meet Carter William DeFranco – YouTuber Philip DeFranco's Son With Wife Lindsay Jordan Doty
Published Thu Nov 21 2019 By DGM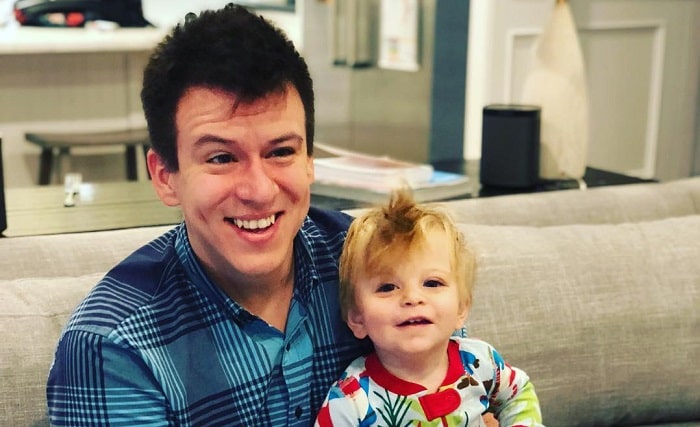 Carter William DeFranco is the youngest son of the famous American YouTuber Philip DeFranco with his gorgeous wife, Lindsay Jordan Doty. He was born on the 8th of September, 2017, in California of the United States.
The name 'Carter' is derived from English origin which translates to the person who transfers goods by carts. As for the name William, it is also an English name for boys translating to determined protector. Here are some facts about him:
Wealthy Parents
Carter William DeFranco's parents are very rich as they become from very respectable professions which help them earn a lot. His daddy Philip DeFranco who is an active YouTuber and a social influencer, has an estimated net worth of $6 million from his career.
Moreover, his mamma, Lindsay Jordan Doty, is the owner of $300,000 fortune from her successful career as a YouTube personality, producer, and actress. The child is living one heck of a lavish life with his parents.
Parents' Relationship
The parents of the cute Carter have been together for over four years now. Before walking down the aisle, the two internet personalities dated for some years and knew almost everything about one another.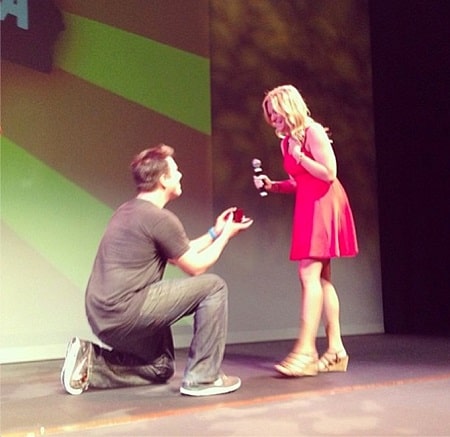 The date was August 16, 2013 when DeFranco bent on his knees and proposed Doty for marriage. Plus, the proposal wasn't just an ordinary one because Philip proposed his girlfriend at his show 'DeFranco Loves Dat AZ' which Jordan couldn't deny.
After nearly two years of engagement, the two lovebirds became husband and wife back in March 7, 2015. The two have been blessed with two sons from their marriage which includes Carter and his elder brother, Philip Trey.
Elder Brother - Philip "Trey" DeFranco III
As we mentioned before, Carter William DeFranco has an elder brother Philip "Trey" DeFranco III from his parents. He was born on the 22nd of April, 2014, in California, United States and is currently five years old. Trey was born before their parents even got the chance to tie the knot with just having the engagement done.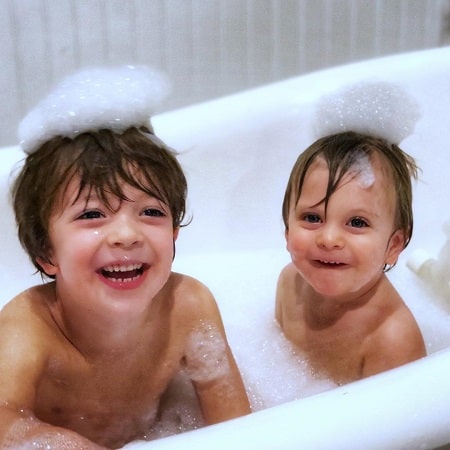 William has developed quite a loveable and wonderful bonding with his elder sibling. His brother is so protective of him that he usually carries him around with him not letting anyone else touch him. The 2 years old child also enjoys his brother's company a lot and it is pretty much what every parents want their kids to do.
Mother Gave a Glimpse of Him Right After His Birth
Carter's glimpse was very soon given to DeFranco's fans through the social sites of his mother. Yes, Lindsay, who delivered the baby after several hours of painful labor was actually the one posted the picture of her second son on her Twitter and Instagram.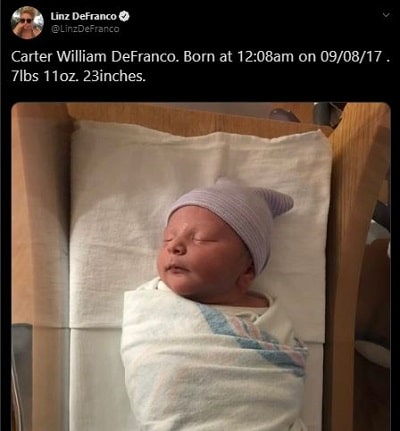 Jordan wrote in the caption that their child was born on the 12:08 am at 09/08/17 where 9 represented month and 8 represented the date. She also mentioned that the infant was 23 inches and weighed 7lbs 11oz at the time of birth.
Featuring on Mamma's Instagram A lot
If you have followed William's mamma on her Instagram account, you might have seen that he usually gets featured in most of the pictures and videos of her. Along with his elder brother, Carter seems to be enjoying and living a happy life being momma's prince. He is seen swimming, dancing, and getting on his mom's lap all the time.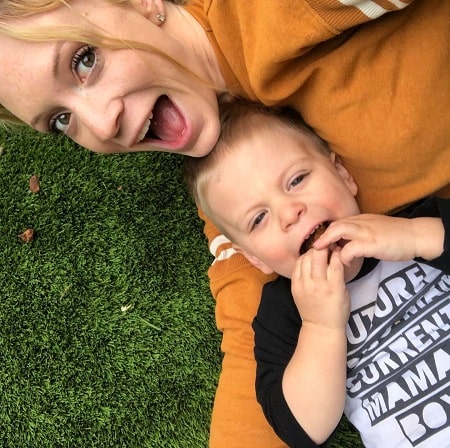 Though Philip DeFrance also uploads pictures with his sons on his Instagram, he is lagging far behind when we compare his pictures to his wife's that feature their kids. Both parents have been raising their children properly and the kids are surely going up in a lovely environment.
Preferring Daddy Over Mommy
Yes, you read that read! Philly's younger son Carter William DeFranco prefers him more than his mamma. It is said by his momma herself that though Carter is momma's boy, he prefers his father over her. She gets preferred by her son when only his father is not around. It is quite strange to see a child having to prefer his father more than his mother because at this age, almost every child prefers to be with momma, isn't that right?
Visit Glamour Path for more information about other celebrity babies.
-->