About Candy Godiva - Inspiring YouTuber Who is A Food Junkie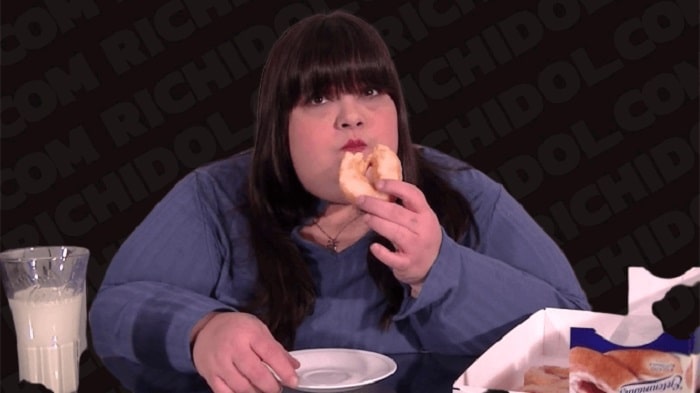 Candy Godiva is known as a YouTuber, who runs a popular channel, "Hungry Fat Chick". The channel has over 189K subscribers. Her food eating videos on YouTube turns her overnight fame.
Godiva was born on 18th September 1972, in Oak Ridge, TN, the United States of America. She holds American citizenship and is raised in South Louisiana by her grandparents. Her horoscope is Virgo.
Let's have interesting facts, Godiva:
Net Worth of Godiva
Social media star, Candy Godiva has an estimated net worth of $1.5 million. She earns a huge amount of earnings of around $51,300 annually as a Youtuber. She knows how to engage audiences' attention through her food videos and Vlogging.
Her other source of income is through product brand and food endorsements through her channel.
Linkup with Nikocado Avocado
Godiva is single now as she wants her personal life information to be private. Earlier, she was linkup with Mukbang co-star, Nikocado Avocado as they coordinated in videos which get many views. Later, they both denied the relationship and mentioned each other as good friends only.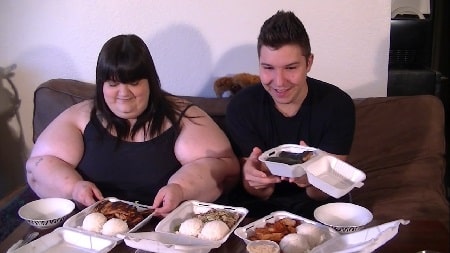 Journey as YouTuber
Godiva began her career as a YouTuber, with her debut video, Hungry Fatchick Visit on 6th December of 2010 and the first video gained 191,273 viewers on YouTube. Her passion for eating turned into a huge career.
One of the most popular videos is "Jack in the Box Buttery Jack Mukbang", which collected over 1M views. Currently, her Hungry Fatchick channel has 189K subscribers. She is a real foodie who has explored all kinds of junk food in her videos.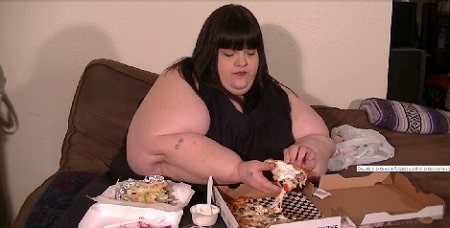 Express Being a Feral Child on YouTube
Candy Godiva has shared a very emotional video about her parental problem which got 1 million viewers. As she said that her parents treat her as a feral child.
After her mother's 7 times of abortion, she was born. Later, taken by her grandparents who were also alcoholic but they gave her love and care. It was a very tough childhood memory.
Tattoos On Her Body
Cubby YouTuber, Godiva has multiple tattoos on her body. She has pictures of a crab on her right chest and eyes with Alphabet T & G on the left chest. And certain symbol on her right hand and a flying dragon on her back.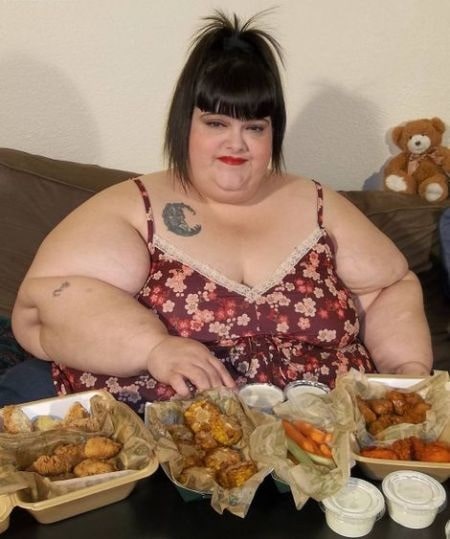 Super-Sized Big Beautiful
Candy was weighed 204 kg when she began her career. She started losing her weight 180kg which was a good transformation to her body. As being a foodie it was even more difficult for her to lose weight that's make her super-sized 'Big Beautiful'. She has made influence many subscribers.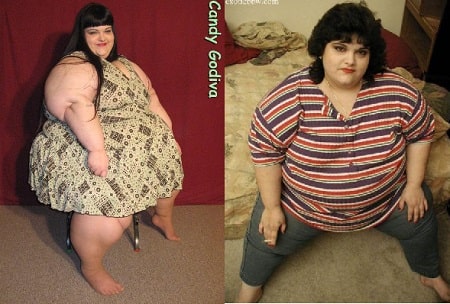 Rumor About Death
She was suffering from many rumor news on top was the news of her death has been spreading on the internet. Because of her overweight and feast of eating junk food, people started fake news of death news. Though, she is still alive and living a healthy life.
Health Issues
Foodie Godiva has suffered from depression due to weight issues. She has openly expressed it on her channel. She has also gone through a financial crisis and started a youtube channel which helps overcome depression and financial difficulties.
Social Media Presence
Cady Godiva is active on social media. She has over 2K followers on Instagram and Twitter with over 7K followers.
To know more facts about celebrities visit Glamour Path.
-->