Get to Know Camden John Lachey – Singer Nick Lachey And Model Vanessa Minnillo's Adorable Son
Published Fri Feb 14 2020 By Akki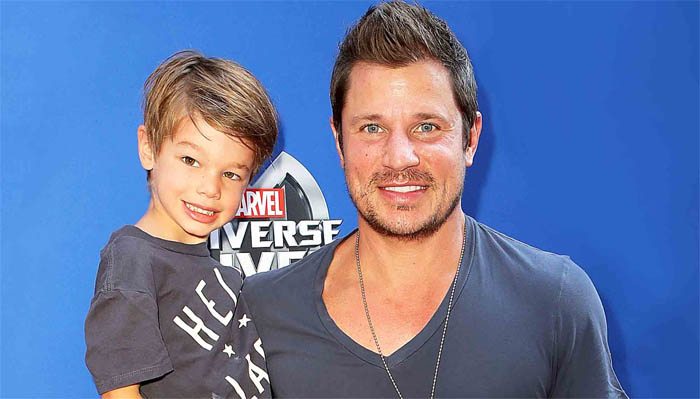 The famous celebrity kid, Camden John Lachey is the first child of the versatile actor and singer, Nick Lachey and his beloved wife, Vanessa Minnillo, who is an American-Filipino actress and model.
He was born on September 12, 2012, in Los Angels, California weighing 8 lbs. and 9 oz. Additionally, he was 21 inches tall at the time of his birth.
The little Lachey's first name 'Camden' is taken off a Scottish word, meaning "winding valley". His parents pick the name five months before his birth, which is pretty cute.
Similarly, his middle name 'John' is inherited from his Grandfather 'John Lachey'. The word is a Hebrew origin and means "God is gracious".
Parents Net Worth
Camden John's father Nick Lachey has an amazing net worth of $20 million earned as an actor and singer. He is the frontman of the boy band '98 Degrees', which has sold over 10 million units records.
Apart from sing and acting, he has his hands on the MBL team and owns a partnership of a baseball team since 2009.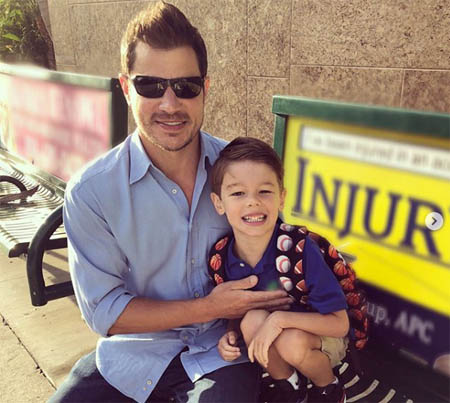 In addition, Nick's net worth includes money he was entitled from a divorce settlement from his ex-wife Jessica Simpson. He received $1.2 million as alimony along with a $2 million and two added million received from selling his shared home with Simpson. Added that, he received a $200k Ferrari, and 1.5% of Simpson's Dessert Beauty line.

Likewise, Camden's mother, Vanessa Minnillo is a renowned actress, host, and model, whose net worth is believed to be around $10 million.
She has appeared in a hit marvel comic film; Fantastic 4 released in 2007, the film was a massive box office hit and collected $301.91 million globally.

Minnillo is a former Miss Teen USA 1998 and judge of the Miss Teen USA 2003. She is a host of Miss Teen USA 2004 and a co-host of Miss Universe 2007. Further, she has also worked as a correspondent on Entertainment Tonight (ET).
Parents Relationship
Camden Lachey's parents are enjoying their happy wedlock life. The duo is tightly bound by a legal paper and children.
The couple is on 9 years of their matrimony as they exchanged the vows on July 15, 2011, at Sir Richard Branson's private island located in the Caribbean.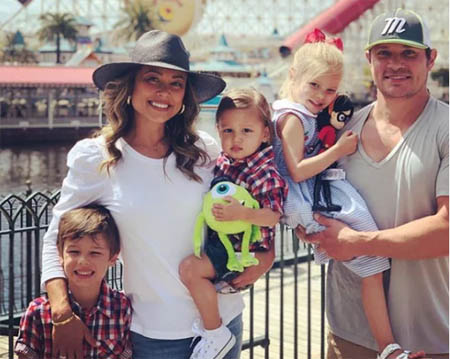 The pair romantic love story started in 2006, following a video Nick's music video "What's Left of Me", which featured his future wife Vanessa. The duo briefly broke up in 2009 but eventually patch up and got engaged in November 2010.
Vanessa is Nick's second wife as he was previously married to an American actress and singer, Jessica Simpson. The former lovebirds were together for three years as they married on October 26, 2002, and got separated on December 16, 2005, citing irreconcilable differences.
Siblings
Camden Lachey has two siblings; Brooklyn Elisabeth Lachey and Phoenix Robert Lachey. Brooklyn is the younger sister of John, born on January 5, 2015, where Phoenix is the little brother, born on December 24, 2016. Following the birth of his younger brother Phoenix, he was hospitalized for six months in NICU as he was born 10 weeks prematurely.
First Day of Kinder Garden
On August 29, 2018, Camden's parents made his first Kinder Garden day special by sharing a precious moment on their social sites. In the picture, Camden is wearing a blue-and-khaki school uniform and had a sports-themed backpack.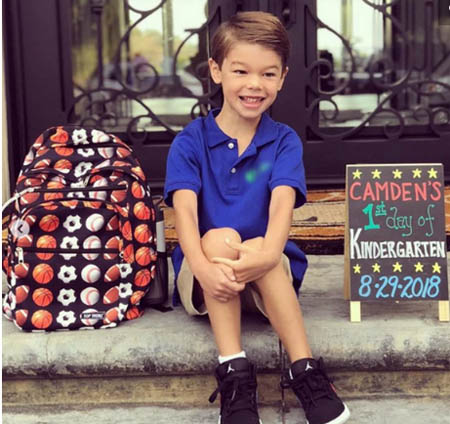 Shared Stage with Dad
The multi-talented singer, Nick had a special surprise for his son Camden's seventh birthday. On September 12, 2019, he bought his son over to the stage and the seven years old surprisingly stole the show.
Subscribe to Glamour Path for more updates on Celebrity Babies.
-->