Brian Johnson Net Worth - Here's How The AC/DC's Vocalist Amassed $90 Millions
Published Thu Mar 26 2020 By aisha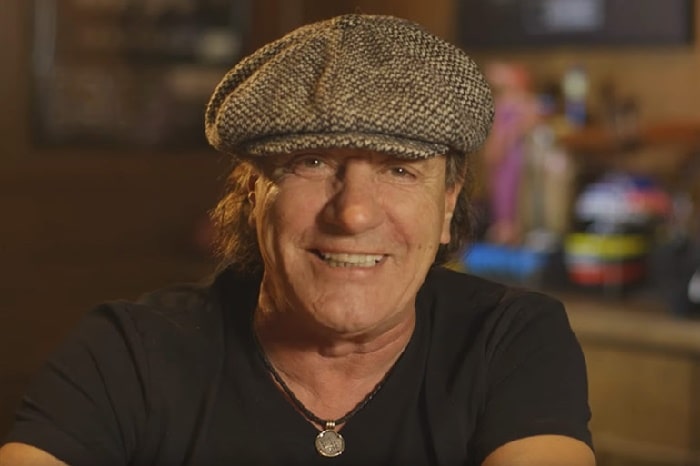 The lead singer of Rock band AC/DC, Brian Johnson holds a jaw-dropping net worth of $90 million earned solely from his career singer and songwriter. His first album "Back in Black" with AC/DC is the second-best-selling rock album of all time.
He also was a member of a rock band Geordie before joining AC/DC and had released four albums with them, but his fame ad fortune grew only after joining AC/DC.
Is Passionate About Cars
The Highway To Hell singer is a car enthusiast and loves watching car races. He himself owns several fleets of the supercars along with some super cool vintage cars.
To follow his passion of cars he has started a TV show "Cars That Rock" where he discusses, analyse, and drives most iconic cars ever made.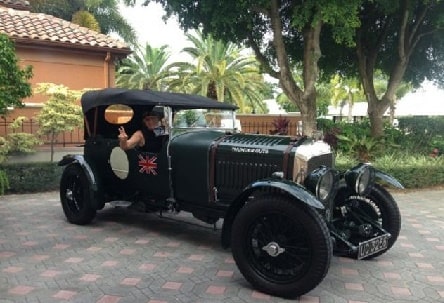 Johnson has a huge collection of cars and loves riding the likes of Ford Popular in 1964, Hillman Minx in 1967, which price can range from $1,710 to $3,630. Back in 2007, he bought a Rolls-Royce Phantom that cost $450,000.
The rockstar also owns Bentley 4.5-litre which cost $864,894, MG TF that cost $37,000, Jaguar F-type Project 7 which starts at $175,995. Johnson however wishes to add Pagani Zonda that can cost $1.4 Million to his expensive car collection.
Album Sales And AC/DC's Success
Who Made Who singer has released various albums but his best selling album remains Back in Black released in 1980. Since its release, the band has successfully sold 72 million copies of the album worldwide and has made around $87,000,000.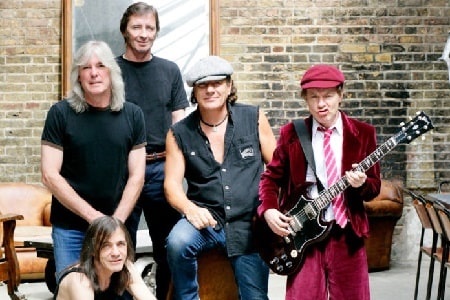 Likewise, AC/DC's another album The Razors Edge that was released in 1990, has sold over 17 million copies and made a profit of $19,400,000.
YouTube Channel
Johnson's band AC/DC also runs a YouTube channel where they have over 5.89 million subscribers. Up until now, they have gained over 4,310,685,293 views.
The channel features AC/DC's official videos, and live videos from the band's concerts. Likewise, their music video Thunderstruck has 707 million viewers.
Appeared In Hoover Vacuum Commercial
Johnson has appeared in a Vacuum cleaner's commercial for "High Power Vacuum" for Hoover television in 1980. In the commercial, he was seen singing a song that is related to vacuum in his rocking voice.
Magazines
As an AC/DC's lead, Johnson has been a part of several photo-shoots and and has appeared in some of the top ranked Magazines. The Hells Bells singer has been in the cover of several magazines like Rock, Hardrock, Kerrang, Metal, and so on.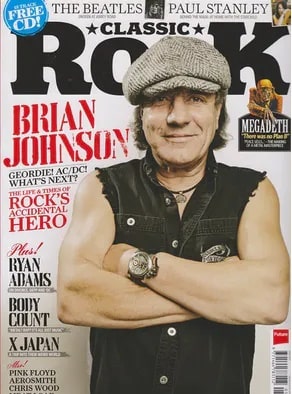 Merchandise Sale
AC/DC runs their merchandise sales on "store.acdc" where they sell accessories, music, and apparel. The items on the accessories includes: Mugs, Keychain, Cap, and Bottleopner. Their accessories also pour a good portion of money to all band member's accounts.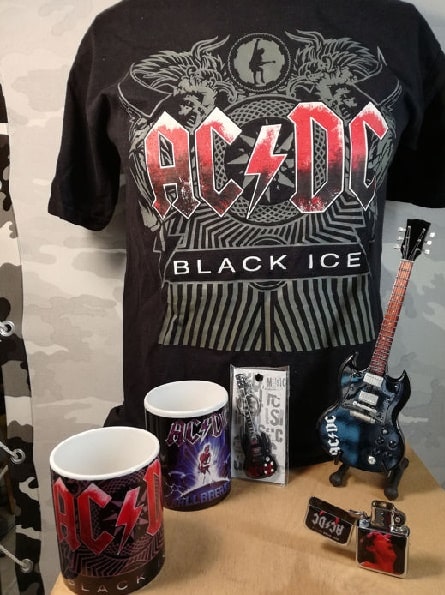 Earning from Tours
Johnson has also earned a fortune, touring with his band of AC/DC. From October 2008 to June 2010, they made a huge earning of £477 million where they sold over 5.1 million tickets by performing at 168 concerts.
Visit Glamour Path for the latest celebrity information.
-->