Fact About Brian Austin Green – Megan Fox's Husband and Baby Father
Published Sun Sep 01 2019 By Samana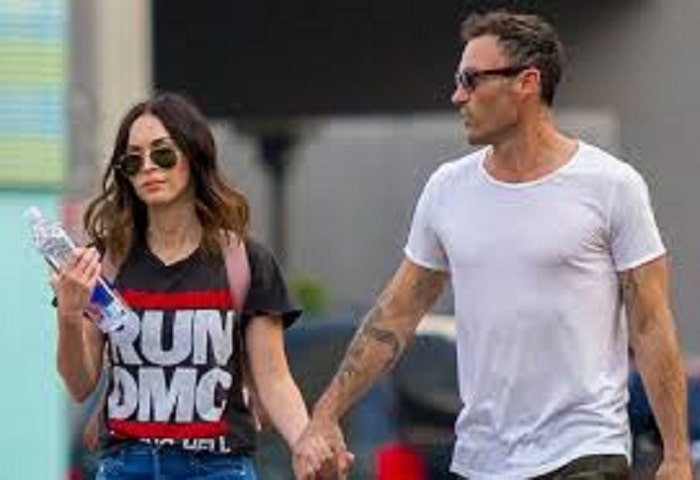 Brian Austin Green is a famous actor and a producer. He has been a cast of many television show series and movies but got the most fame through his marriage to the beauty queen Megan Fox.
What's his Net Worth?
Brian Austin Green has the net worth of $4 million all thanks to his career as an actor and a producer. He lives a lavish life with his wife and kids.
Previously Engaged To Vanessa Marcil
Before Brian got popular by being Megan Fox's husband, he was enagged to Vanessa Marcil. The two started to date after they met on the set of Beverly Hills 90210 in 2001.
After a year of dating they had a baby together and got engaged. The engagement could not go up to the official marriage ceremony since the two split soon after.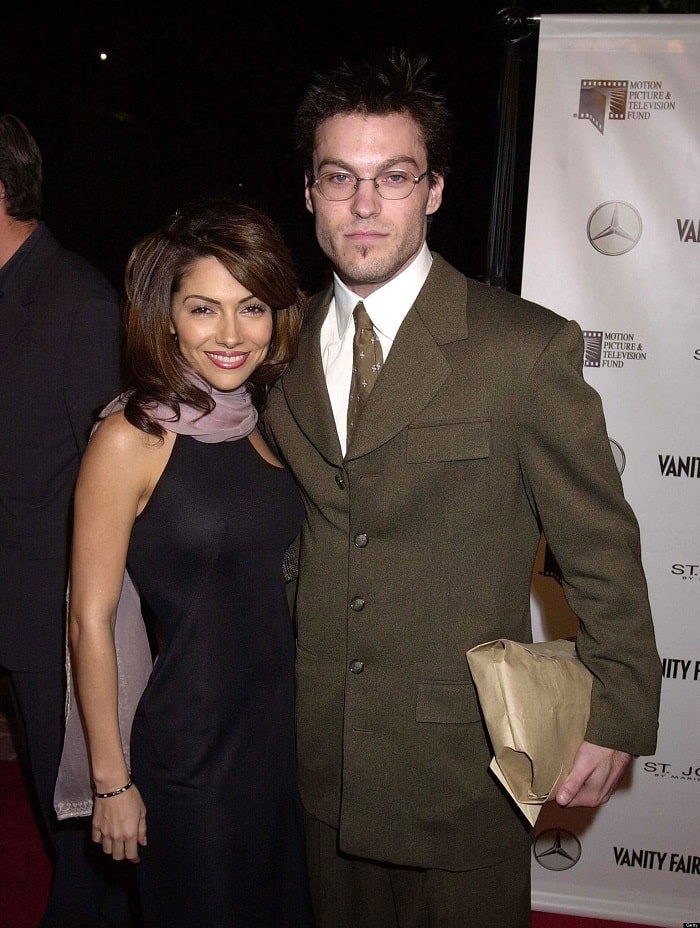 Baby with Fiancee
Kassius Lijah Marcil Green is Brian and Vanessa's baby. He was born on March 16, 2002. Brian fought a very long and hard custody battle with Vanessa over him before giving up and cutting off ties with him completely.
Married To Megan Fox
Brian Austin was 30 when he met the young 18 year old Megan Fox. Megan was instantly attracted to Green and tried her luck with the recently engagement broken off man.
The two ended up getting together in 2004 and got engaged in 2006. After four years in 2010, the couple tied the knot.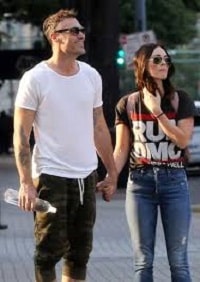 Has Three Kids With Wife Megan
During Megan and Brian's very lopsided marriage, the two did managed to become parents. Brian is a proud dad of three and their names are: Noah Shannon Green, Bodhi Ransom Green and Journey River Green.
Noah was born on 27th September 2012, Bodhi was born on 12th February 2014 and Journey was born on 4th August 2016.
Almost Divorce With Spouse
There have been many cases where Brian and Megan have had the thought of divorcing each other. From cheating scandals to being so caught up in work because of which they did not have time for each other, the two were very close to officially divorcing each other.
But like boomerang, the two kept coming back to each other.
Cut Off First Child From His Life
According to Vanessa, Megan and Brian had apparently cut off his first child from their lives. After they had their babies, they accused Brian and Vanessa's child, Kassius, of being mean to his siblings which might have been a reason why Megan and Brian cut Kassius off of their lives.
Seven Pets
When Brian and Megan first moved in together, the two got lonely and decided to make a huge family with pets! The couple got the total of seven little fur babies to keep them company and make their family a huge one. Their fur babies were a dog, a squirrel, a pot bellied pig, two cats and two parrots.
Rumor of Megan Cheating On Brian With Shia LaBeouf
When Brian was engaged to Megan, there came a lot of rumors from the tabloids and everyone that his fiancee was cheating on him with her very hot co-worker Shia Labeouf.
Their chemistry was always on fleek but the two co worker's feelings definitely got ignited through the on screen times. Labeouf practically admitted the rumor by mentioning that their chemistry can all be seen in the movie itself.
Almost Lost His Home
Like every other person living in this expensive world, there were some hard financial times for the very rich guy too. Brian had failed to pay the house mortgage on time and was also threatened by the company that if he failed to pay they would put up his hosue on sale.
Glamour Path for More Celebrity Facts.
-->