Bret Michaels' Remarkable Journey to a Stellar Net Worth: Rocking the Charts and the Financial World!
Published Thu Aug 17 2023 By prazu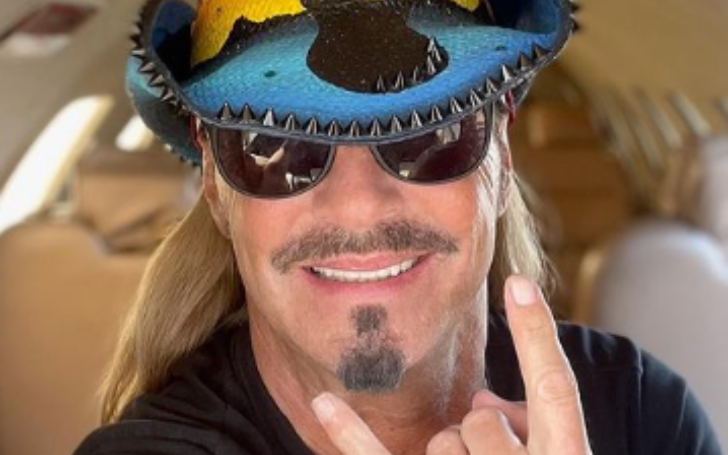 Bret Michaels, whose real name is Bret Michael Sychak, is a famous American rock singer, musician, actor, and filmmaker. The 60-year-old singer became well-known as the lead singer of the rock band Poison, which has sold more than 50 million albums worldwide.
What is Bret Michaels' Net Worth?
Bret Michaels' net worth is around $20 million. Michaels is most famous for being the frontman of the band Poison. The band formed in the early 1980s, and since then, they've sold almost 45 million albums.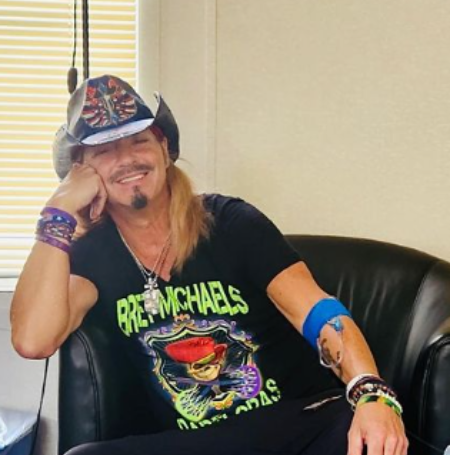 In recent years, Michaels has been doing a mix of things. He's been part of Poison reunion tours, pursued his solo music career, and appeared in several reality shows. He was a judge on "Nashville Star," starred in three seasons of "Rock of Love with Bret Michaels," won "Celebrity Apprentice 3," and even had a documentary about his daily life in 2010 called "Bret Michaels: Life as We Know It."
Bret Michaels Lavish Lifestyle
Back in 2006, Bret Michaels bought a big house in Scottsdale, Arizona, paying $2.205 million for it. The house is on a five-acre area and has 6,300 square feet of space. Then, in March 2021, Michaels decided to sell this house for $3.2 million. He managed to sell it in April 2021 for the same price.
In 2014, Michaels got another house in Calabasas, California, for $3.05 million. After a year, in 2015, he tried to sell it for $3.649 million. Eventually, in 2016, Bret sold it for a little over $3.4 million. This house is pretty big, with 6,797 square feet, and has a cool outdoor area with a pool and spa.
Right after selling his Calabasas place, Bret spent $3.49 million on a house in Westlake Village, California. This new place is really spacious, with 6,683 square feet of living space and 2.6 acres of land. The house is fancy, with high ceilings, stone archways, and even a wine cellar that keeps the wine at the right temperature. In September 2020, Bret put this house up for sale for $4.5 million. It sold super quickly, just days after being listed, for $4.475 million.
Then, in May 2023, Michaels bought another house in Westlake Village, but this time he paid $5.47 million for it. What's interesting is that this new house is right across the street from his old Westlake Village home.
Bret Michaels Controversies
Bret Michaels, who's the lead singer of the band Poison, has had a long and successful career, but it hasn't been free from troubles. He's had some conflicts and issues along the way.
Feud with Mötley Crüe
There was a sort of fight between Poison and Mötley Crüe in the mid-1990s. Both bands weren't as popular then because grunge and alternative rock were taking over. Bret Michaels didn't like the new direction Mötley Crüe was going in. One of the members of Mötley Crüe, Nikki Sixx, wondered why Bret wasn't changing Poison's style to be tougher.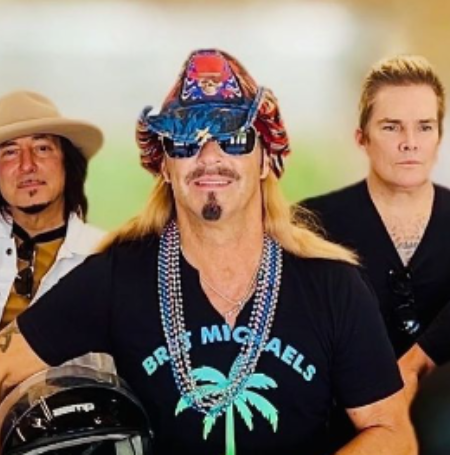 The big fight happened in 2010. Michaels told the crowd at a concert that Poison and Mötley Crüe would tour together in the same shows. But someone from Tenth Street Entertainment said that this wasn't true and that Bret was just making it up. Another member of Mötley Crüe, Tommy Lee, also said it wasn't true on Twitter.
Even though they argued back and forth, eventually Bret and Nikki put their differences aside. They did this for the fans, and the Poison-Mötley Crüe tour happened in 2011.
Lyrics and Imagery
Bret Michaels knows that some of the words and pictures used by Poison during their early years don't fit well in today's #MeToo era. He says the band never made anyone do things they didn't want to do, and that writing songs about partying was the hardest for him when he was young and having fun.
Despite the criticism, Bret has faced tougher things than just people not liking his music style. He's still making great music for the fans who enjoy it. He believes that not everyone has to love what you do, but you should be happy with the fans who do love it.
Bret Michaels Health Problems
Bret Michaels had faced health problems during his career. In one of Poison's first shows, Michaels fell down on stage. People started talking in the news, saying he might have taken too many drugs. Because of this, Bret had to tell everyone that he actually had Type 1 diabetes.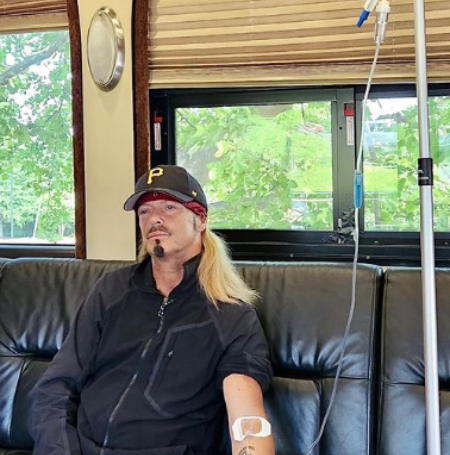 In 2010, Michaels had to go to the hospital because his left side felt numb. Doctors checked him and found out he had a problem with his heart. This might have been connected to a brain bleed he had a few weeks before that.
Stay tuned in Glamour Path for more celebrity updates.
-->