Breaking Down Scott Adams' Net Worth: How the Creator of Dilbert Built a Fortune?
Published Mon Jun 19 2023 By prazu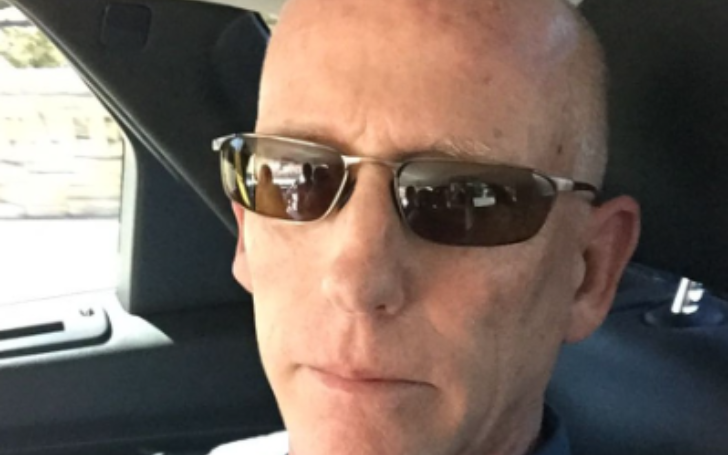 Scott Adams is a famous American writer and cartoonist who is most recognized for making the comic strip Dilbert which appears in newspapers across the country. In addition to Dilbert, he has written many books that make fun of society, offer opinions, and talk about business.
Adams became well-known in the 1990s when Dilbert became popular worldwide, leading to the creation of multiple books based on the comic strip.
Scott Adams Early Life
Scott Adams was born on June 8, 1957, in Windham, New York. Adams' parents are Paul and Virginia Adams. He has described his heritage as being a mix of German, English, Irish, Welsh, Scottish, and Dutch. In 2016, Scott initially believed he had some Native American ancestry, but after genetic testing with 23andme, he discovered that he doesn't have any detectable Native American genes.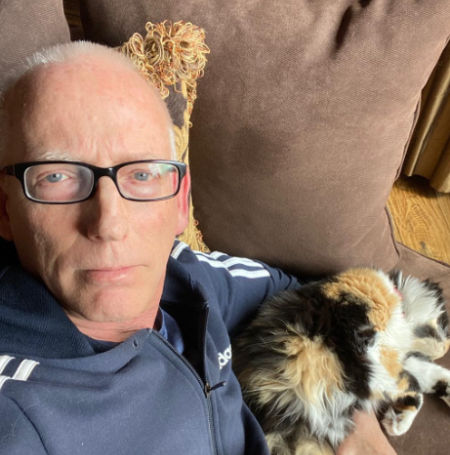 When he was young, Adams loved reading Peanuts comics and started drawing his own comics at the age of 6. At the age of 11, he even won a drawing competition. After finishing high school, Scott graduated as the valedictorian of his class of 39 students from Windham-Ashland-Jewett Central School in 1975.
Scott stayed in the area and earned a bachelor's degree in economics from Hartwick College in 1979. Soon after, he moved to California and began working. In 1986, Adams obtained an MBA from the University of California, Berkeley. He also had a transformative experience with Dale Carnegie Training, which he considered life-changing.
How Wealthy is Scott Adams?
Scott Adams is an American comic author who is famous for creating the widely popular comic strip Dilbert. He has achieved considerable wealth, with an estimated net worth of $20 million. His fortune comes from the success of his Dilbert series, as well as his nonfiction works and various business endeavors. He is active on Instagram and has around 23k followers.
During the 1990s and 2000s, Adams resided primarily in San Francisco and Marin County, which were the prime years of his success. However, in 2009, he decided to move to Danville, California, located in the East Bay area of the Bay Area.
In Danville, Scott built an impressive mansion spanning 7,000 square feet. The mansion boasts amenities such as an indoor basketball court, a one-acre backyard, a resort-style pool, and even a wall shaped like Dilbert.
Scott Adams Promising Career
After working for different companies, including Pacific Bell, Scott Adams published his first Dilbert cartoon while employed there. He created Dilbert based on his former boss, Mike Goodwin. Although he tried submitting Dilbert to publications like the New Yorker and Playboy, he didn't find success. Adams worked at Pacific Bell from 1986 to 1995.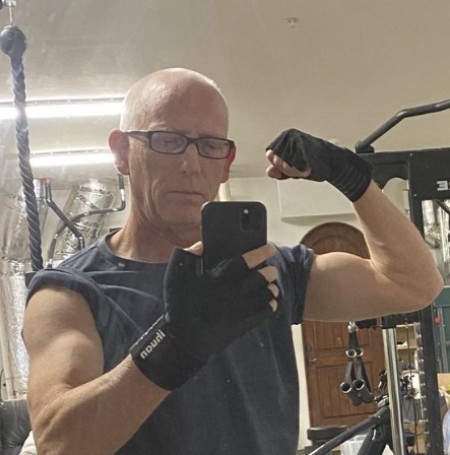 In 1989, Adams launched Dilbert with United Media. He continued drawing cartoons every morning while still working at Pacific Bell. His first royalty paycheck for Dilbert was $368.62. By 1991, Dilbert was in 100 newspapers, and by 1994, it reached 400 newspapers.
Dilbert's popularity gradually increased, allowing Scott to quit his job and become a full-time cartoonist. In 1996, Dilbert was published in 800 newspapers. That same year, Scott released his first business book, The Dilbert Principle. In 1997, he won the National Cartoonists Society's Reuben Award for Outstanding Cartoonist and Best Newspaper Comic Strip.
By the year 2000, the comic strip was published in 2,000 newspapers across 57 countries and 19 languages. Since then, Dilbert has become incredibly popular, bringing Adams substantial income from merchandise, books, and a successful animated sitcom. However, Adams has faced controversy, including admitting to defending himself online under a false name. Dilbert continues to be published in newspapers worldwide.
Apart from Dilbert, Scott is also the CEO of Scott Adams Food, Inc., a vegetarian food company. He tried his hand at being a restaurateur but didn't succeed. In addition, Adams has made appearances on various shows and podcasts, including Babylon 5, NewsRadio, Real Time with Bill Maher, and more.
In 2015, Adams gained attention for his blog posts predicting Donald Trump's victory in the presidential election, based on Trump's persuasion skills. He transformed his blog into a daily vlog called Coffee with Scott Adams, which garnered millions of views on YouTube. Scott has also authored two books on religion, namely God's Debris in 2001 and The Religion War in 2004.
Who is Scott Adams' Wife?
Scott Adams got married for the first time in 2006 to Shelly Miles. They met at a gym where Miles worked, and Adams was a member. Adams chose to adopt Miles' two children, Savannah and Justin, from her previous marriage. Unfortunately, Justin passed away at the age of 18 in 2018 due to a fentanyl overdose.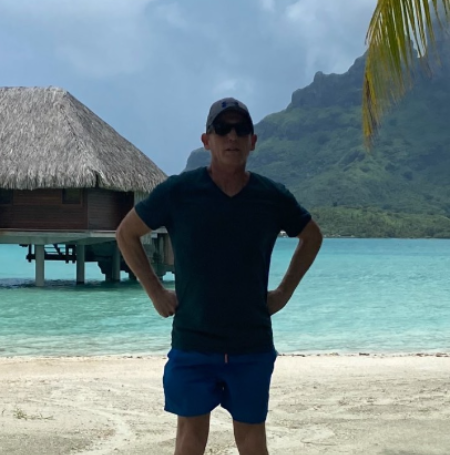 However, in 2014, Adams and Miles divorced, but they remained on good terms, with Miles working as Adams' personal assistant. In 2020, Adams found love again and married Kristina Basham, who is much younger than him.
Basham, an influencer, and PhD candidate in neuroscience, tied the knot with Adams. However, their relationship didn't last long, as Basham announced their divorce in 2022, along with her cancer diagnosis. Adams confirmed the split during one of his Podcast episodes.
Stay tuned in Glamour Path for more celebrity articles.
-->