Brandon Flowers' Wife Revealed: Get to Know Tana Mundkowsky and Their Love Story
Published Wed May 24 2023 By lsdx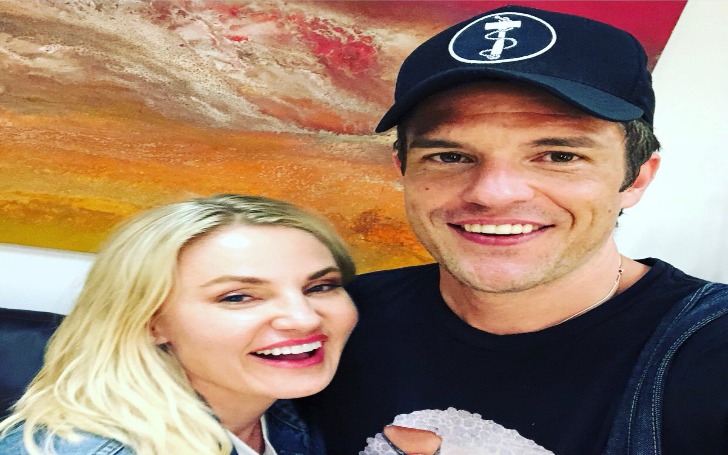 Brandon Flowers is a renowned American musician and singer. He gained widespread recognition as the lead vocalist and keyboardist of the rock band, The Killers. He was born on June 21, 1981, in Henderson, Nevada.
Alongside his musical accomplishments, Brandon is happily married to Tana Mundkowsky, adding joy to his personal life. Let's dive into this article to know their love story and married life.
Who Is Brandon Flowers' Wife Tana Mundkowsky?
Tana Mundkowsky, also known as Tana Flowers, is a multi-talented individual who has had diverse professional experiences. Born in 1981, she began her career as a school teacher and later transitioned into the retail industry, where she worked as a manager.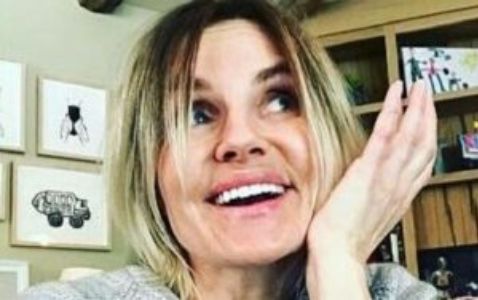 However, it was her marriage to Brandon Flowers, the lead singer, and keyboardist of the renowned rock band The Killers, that brought her into the public eye. Tana's partnership with Brandon not only elevated her public profile but also provided her with an opportunity to become associated with the music industry and its vibrant culture.
About Brandon And His Wife Tana's Love Story
In 2001, fate brought together Brandon Flowers and Tana Mundkowsky at the Buffalo Exchange thrift store in Las Vegas. During that time Brandon and his bandmate, Dave, visited the store to gather supplies for their upcoming debut show. At the time, Brandon was 21 years old and Tana was 20.
When Brandon visited the store his attention was immediately captivated by a young woman donning a striking pink trench coat and a bootleg Joy Division t-shirt featuring Mickey Mouse. Tana's unique outfit instantly made her stand out in Brandon's eyes, and he couldn't help but feel that she exuded a coolness surpassing his own. He couldn't resist the thought that spending time with her would be incredibly enjoyable. At that moment, both Brandon and Tana exchanged their contact, paving the way for their connection to flourish.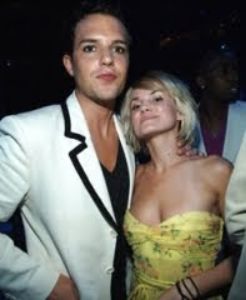 Later that night, Brandon summoned the courage to reach out to Tana, and their first conversation marked the beginning of a memorable journey. For their inaugural date, they ventured to an all-night record store, immersing themselves in passionate discussions about their shared love for musical icons like David Bowie, The Smiths, Leonard Cohen, and many others. Their harmonious taste in music played a significant role in deepening their connection.
About Brandon & Tana's Marriage
In August 2005, surrounded by an intimate gathering that included Dave, Mark, and Ronnie from Brandon Flowers' band, the couple exchanged vows in a private ceremony held in Hawaii. Following their wedding, they embarked on a new chapter together, settling into their residence in Henderson, Nevada, a mere 10 miles away from the vibrant Las Vegas strip.
As their journey continued, Brandon and Tana sought a change of scenery and acquired a home in the picturesque Snowy Slopes of Park City, Utah. This idyllic location now serves as their current abode, providing a serene and beautiful environment for their family.
Has Three Children
The love between Tana Mundkowsky and her husband has been blessed with the joy of three children. Their firstborn, Ammon, entered their lives on July 14, 2007, filling their hearts with parental bliss. Two years later, on July 28, 2009, they welcomed their second child, Gunner, further enriching their growing family.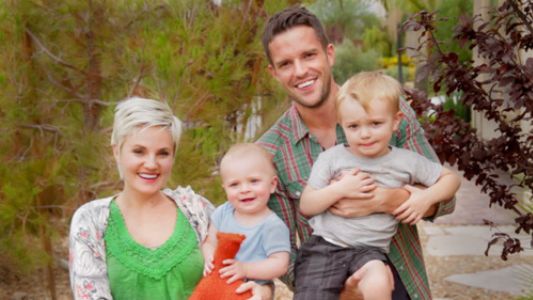 The circle of love expanded once again on March 9, 2011, when Tana gave birth to their third son, Henry. With each new addition, their bond as a family grew stronger, and their home was filled with the laughter and love that comes with the presence of children.
Net Worth Of Brandon
Brandon Flowers, an esteemed American musician, and singer, has achieved significant financial success throughout his career, amassing a net worth of over $25 million just like Debra Messing and Talulah Riley. Renowned for his pivotal role as the lead vocalist and keyboardist of the highly acclaimed rock band, The Killers, Brandon has become a prominent figure in the music industry.
With his captivating stage presence, exceptional vocal talents, and instrumental prowess, Brandon has played an integral part in The Killers' rise to prominence. The band's unique sound and energetic performances have garnered them a dedicated fan base and critical acclaim.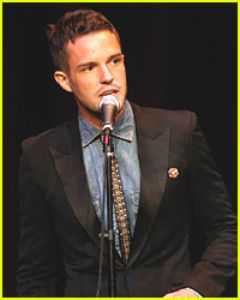 Recognized as a talented songwriter and performer, Brandon has contributed to the band's numerous chart-topping hits and award-winning albums. His artistry and passion for music have not only brought him immense success but have also solidified his status as an influential figure in the rock music scene.
Beyond his contributions to The Killers, Brandon's solo endeavors have further showcased his versatility and artistic expression. His solo projects have garnered praise from fans and critics alike, demonstrating his ability to captivate audiences with his distinctive musical style. With a remarkable net worth reflecting his contributions to the music industry, Brandon continues to inspire and entertain audiences around the world with his extraordinary talent and dedication to his craft.
Brandon Flowers' Wife Tana's Battle With C-PTSD
Tana Mundkowsky has a personal history marked by Complex Post Traumatic Stress Disorder (C-PTSD). It is a distinct form of PTSD characterized by a response to a series of traumatic experiences rather than a single incident.
Unfortunately, Tana's battle with C-PTSD reached a critical point, leading her to contemplate suicide. In light of this deeply distressing situation, Brandon, her devoted husband, made the difficult decision to cancel live shows to prioritize his wife's well-being and provide the support she needed during this challenging time.
Tana's illness profoundly impacted Brandon and served as a source of inspiration for The Killers' critically acclaimed album, "Wonderful Wonderful." This deeply personal and introspective work reflects the emotional journey that the lovely couple has navigated together, shining a light on the complexities of mental health struggles and the resilience of their love.
Through their shared experiences, Tana's battle with C-PTSD has not only shaped their personal lives but also influenced their artistic expression. It also allowed the band to create music that resonates with others who may be facing similar challenges.
How Tall Is Tana Mundkowsky's Partner Brandon Flowers?
Brandon maintains a slim physique with a weight of approximately 165 lbs (75 kg). Standing at a height of 5 feet 10 inches (178 cm), he possesses a balanced and proportionate build. His slender frame accentuates his stage presence and allows him to move with agility and grace during performances.
While his body type leans towards the slim side, it is evident that Brandon takes care of his physical well-being, ensuring he is fit and ready to deliver captivating musical experiences to his audiences. His commitment to maintaining a healthy lifestyle contributes to his overall vitality and complements his charismatic persona as a prominent musician.
Follow Glamour Path to find out more interesting articles on celebrity biographies, relationships, and riches.
-->