Bonner Bolton - The World Champion of Bull Riding competition 2007
Published Fri Jun 10 2022 By chanel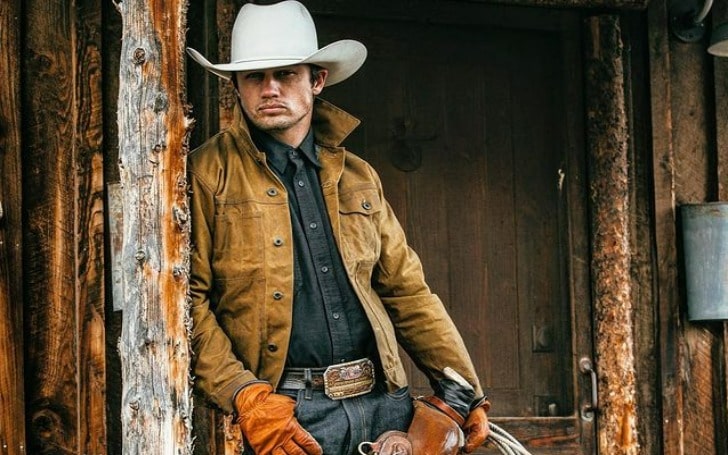 Bonner Bolton is an American fashion model who used to be a professional rodeo cowboy who excelled at bull riding. He also appeared on season 24 of Dancing with the Stars as a participant. In the 2007 Championship Bull Riding competition, he was crowned World Champion.
Bolton is a professional bull rider and a member of the Professional Rodeo Cowboys Association. He was the only person to finish the final scene, in which he rode the top-ranked bull named Rango for nearly eight seconds, as a stunt double for Scott Eastwood in his film 'The Longest Ride.'
Family Background
Bolton is a famous Bull Rider, who was born on June 1, 1987, in Odessa, Texas, and raised in West Texas. Since 1903, his family has held the ranch. Toya Bolton, Bonner's father, was a professional rodeo cowboy for 20 years. In 1991, Toya Bolton, a professional bull rider, received the George Paul Memorial. His father encouraged him to pursue a career as a bull rider and rigorously coached him.
Sally Bolton is his mother's name, and the family consists of seven individuals. Bolton is fortunate to have two siblings: a brother, Bridger, Brody, and sisters, Bliss, and Brylee. The model is of Caucasian heritage and is a citizen of the United States of America. Taco is the name of his pet dog whom he loves dearly.
Education
Bolton with his father's inspiration and motivation began riding when he was ten years old and got professional at the age of eighteen.
Because of his bull riding abilities, he was awarded a scholarship to study. He attended Texas Tech University and Odessa College.
Bull Riding Career
Bolton rode bulls for over 14 years, competing on the CBR tour from 2005 through at least 2013, if not longer. From 2007 to 2011, he qualified for the CBR world championship finals five times. In 2007, he won the World Championship. He won the Las Vegas championship in 2011. He won the Hobbs championship in 2013.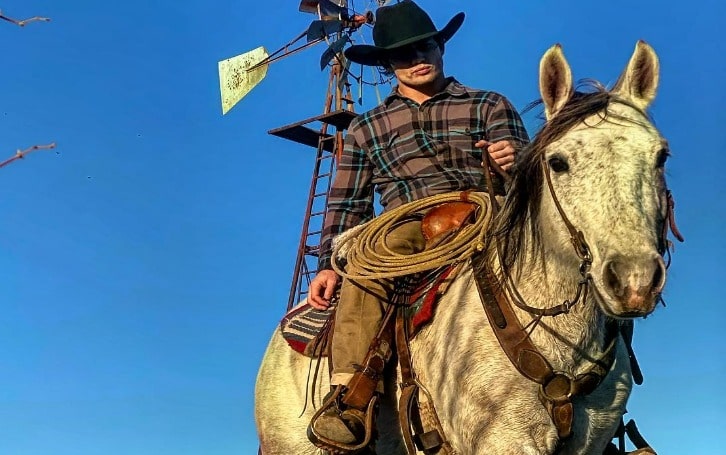 At the South Point Hotel and Casino in Las Vegas, Nevada, Bolton earned the Findlay Toyota World Championship Bull Riding World Champion title in January 2007. He was one of just three riders in that season's finals to cover all of his bulls. The money he won on his three bulls put him in first place with $54,100, more than any other rider. He earned the most money at the end of the year, which earned him the title of world champion.
Bolton made his first appearance on the CBR season tour in 2013. He rode every bull he could get his hands on. A big cheque and a gleaming Hy O Silver belt were his prizes for his efforts. He was the first person to ride a bull. Bring in da Wood for a total of 87.5 points. In the semi-final round, he rode Cash Daddy to a high score of 90 points. Four men competed in the finals, with Bolton having the highest score heading in. He won the Hobbs championship by riding his bull last for a top score of 91 points.
Career-Ending Injury
Bonner misjudged his dismount in 2016, cartwheeled in midair, and crashed on his head on the penultimate day of the season opener. He was awake, but he was paralyzed from the neck down. Doctors found that he had broken his C-2 vertebra but that his spinal cord was still intact when he was brought to the hospital. He underwent spinal fusion surgery and afterward regained full-body sensation.
He had to stay perfectly still for a month and wear a neck collar for several months to heal, and he was informed he might never fully recover from the movement in his neck, despite being advised he could return to bull riding. He was then advised by a sports doctor that the metal in his neck may be fatal if he was wounded again, and he was not allowed to return to the sport.
Fashion Modeling Career and other Jobs
Photographer Cass Bird photographed photos of the bull riders at the 2015 World Championship, and IMG Models noticed Bolton's style. Bonner Bolton got a global modeling contract with IMG Models on May 19, 2016. He's modeled for Saks Fifth Avenue and went shirtless for a Br4ss underwear campaign since signing with IMG.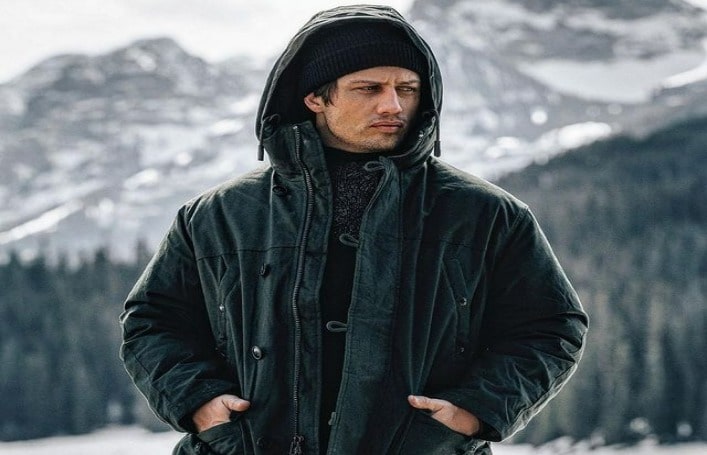 Bolton shows that he isn't a one-trick pony. He explains, "I'm not some want to be Chippendales cowboy who just wants to pull his shirt off." In addition, he was featured in a print ad campaign for Boot Barn's County Chic clothing. He was designated one of the new faces of American Eagle Outfitters' new collection, "The New American Jean," shot by Cass Bird, in July 2017.
Due to an increased desire for cowboys by empowered girls, he is now "The Cosmo Guy" featured in the August issue of the long-running magazine. Bolton was named as one of the celebrity candidates for the 24th season of Dancing with the Stars on March 1, 2017, and is paired with Sharna Burgess. Bolton and Burgess were eliminated in fifth place on May 8, 2017.
Net Worth
Bonner Bolton has a phenomenal net worth of $5 million because of his substantial earnings. His annual salary is expected to be over $100,000 and He earned $54,100 after winning the tournament in 2007.
The 35-year-old was offered the opportunity to become a fashion model after suffering a career-ending injury, which has helped him steadily raise his income. His net worth is expected to improve as his career continues.
Body Measurements
Bonner Bolton has the kind of physique that a professional bull rider and dancer would have. He is 5 feet 11 inches tall, or 180 centimeters. His chest measures 38 inches and his waist is 31 inches.
He is a 38-inch suit wearer with a 9.5-inch shoe size. His dark brown hair is short, and he has hazel gray eyes.
Relationship Rumors
There isn't much information about any of Bonner Bolton's romantic relationships. There have been no past girlfriends reported because he was mostly concentrated on his bull-riding endeavors. Due to their evident chemistry on the dance floor, he was speculated to have started a romance with dance partner Sharna Burgess during his stint on "Dancing with the Stars." Sharna subsequently claimed that, despite their feelings for one another, they didn't want to jeopardize their student-teacher connection.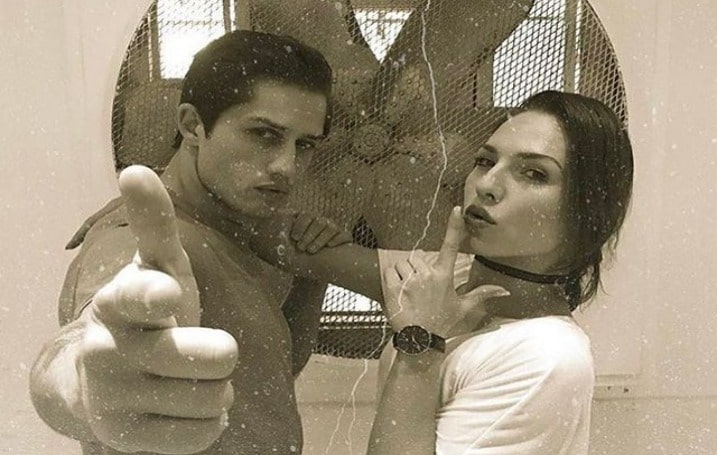 The model was also interested in dating "Fifth Harmony" singer Normani Kordei, and even proposed to her during an interview, which she accepted, and the two were seen supporting each other on "Dancing with the Stars." Although there has been conjecture that the two are now dating, they are keeping things discreet for now. They expressed attraction to each other, but he later stated that the date did not continue.
Social Media
This charismatic man is quite active on multiple big social media networks, which is critical for the internet profession he has developed for himself. He started his Twitter account in March 2012 and already has over 15,000 followers.
Similarly, his Instagram account has over 143k followers and he has over 1900 photos on it. He also has a Facebook profile with more than 20,000 followers.
Keep following our page Glamour Path for more updates.
-->