Blake Lively's Nose Correction – Photos of Before and After Plastic Surgery
Published Thu Jul 11 2019 By DGM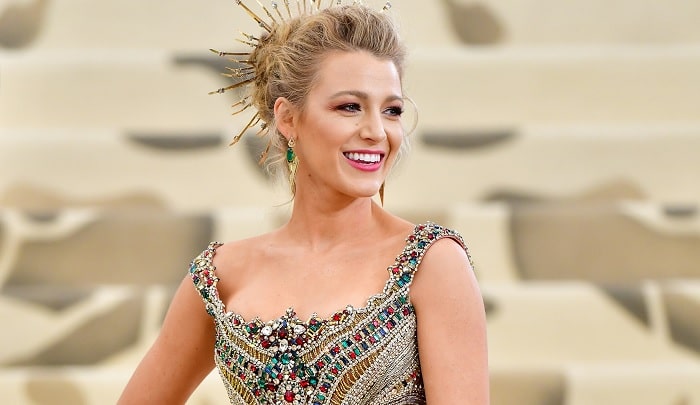 The American actress Blake Lively who is well known as 'Serena van der Woodsen' in the hit drama TV series 'Gossip Girl' is rumored to have a nose job that has moderately changed her nose layout.
Blake is one of those superstars that isn't open about their plastic surgeries and clearly denies any speculations regarding it.
Here is everything about the possibilities of the actress having a nose job:
Blake's Nose Before & After
'The Age of Adaline' star has been accused of having a nose correction because her nose layout has seriously changed a lot if we take a look at the picture of her past and the present. Just take a look at the photo given below and think carefully: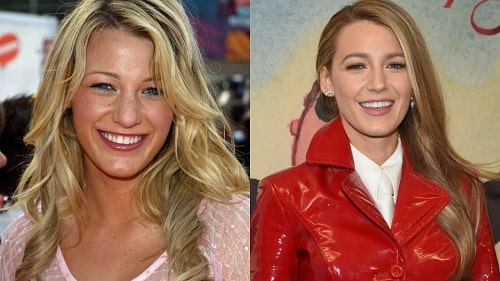 It appears to be true that the 31 years old (as of July 2019) actress's nose structure has really changed throughout the years. The nose on the left picture is a bit thick and the one in the right has a thinner nose. Whether it is a result of cosmetic surgery or a pure outcome of the exercise, we don't know.
Is It Really A Nose Job?
The mother of two has always denied the accusation of having a nose job though we can easily point out the difference in her nose layout from the past and present. Her nose has become a lot slimmer than how it was before, so that takes us even deeper in scratching our heads.
When asked if the star used the surgeon's knife, she always insists that it is purely an outcome of her exercise and a good metabolism diet. And that seems a bit reasonable because weight loss can result in the change of face structure of a person. But there's no way that exercise will only change the size and shape of the nose and not other parts of her face.
Therefore, it leads to us in thinking that she really had her nose modified for good.
Eyelid Surgery Rumor
There is a strong rumor that the 'A Simple Favor' star has also had eyelid surgery. This basically means that she has reduced the bagginess from her lower eyelids and also reduced the excess skin from her upper eyelids.
While it is just a rumor, look at the picture below and decide by yourself: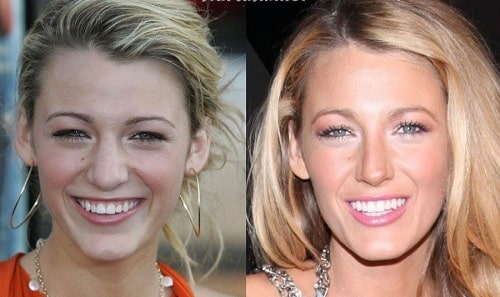 Breast Augmentation Rumor
The gorgeous actress Blake is also usually linked with the insinuation of having breast implants because she used to have medium-sized breasts and her breast now are larger than before.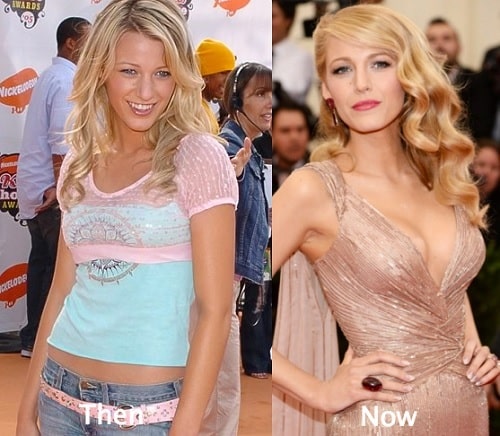 While many believe that she had a breast job, most of her fans insist that her breasts' size increased as a result of her post-pregnancy. Yes, it could be true too because she has two kids and we know very well how hard it is to maintain our body after giving birth to a child.
But if so, why hasn't she gained weight on her belly portion? That's a thing to consider!
Did you know that actress Alexandra Daddario is also rumored to have breast implants?
Visit Glamour Path for more Celebrity rumors about plastic surgeries.