About Birgit Wetzinger - Late Niki Lauda's Wife Who Gave Her Kidney to Him
Published Fri Aug 28 2020 By pushpa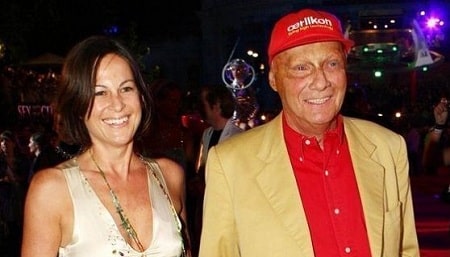 Birgit Wetzinger Lauda was a flight attendant in the Airline Company 'Lauda Airlines'. She married Niki Lauda who was an Austrian entrepreneur and former Formula One racer. She holding a degree in Hospitality and Management.
Wetzinger was born on March 4, 1979, at Vienna, Austria, and her zodiac sign was Pisces. She belongs to a Christian family. Let's scroll below for more details about Wetzinger.
Wetzinger relationship and Children
Wetzinger married to Niki Lauda on August 25, 2008. They knew each other through Lauda Air, while Birgit was working as a flight attendant.
They started dating since 2004, even knowing that they had an age difference of 30 years. Before they celebrate the first anniversary, Niki had to suffer from organ failure.
Wetzinge proved that her love for Niki was true and pure after donating her kidney and save his life. The bond between them getting more strong and after three years of transplant.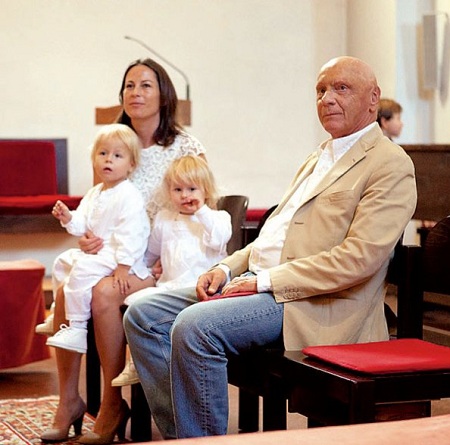 After a year of their marriage, they had twins, the son's name was Max Lauda, and the daughter's name was Mia Lauda.
Husband's Former Wife
Niki had married his ex-wife Marlene Knaus in 1976. After being 15 years together the couple decided to part their ways and got divorced in 1991. They had two sons and their names were Mathias Lauda and Lukas Lauda.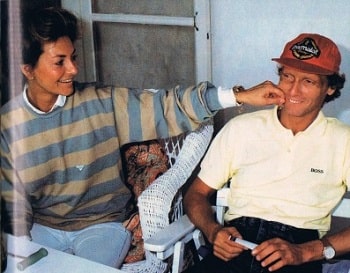 Nikki Lauda's Career
Niki won the world champion three-time and non-executive chairman of the world champion Mercedes team. Lauda was a pilot and a successful businessman. He set up two airlines and continued occasionally captain their planes till his late 60s.
He had an accident in 1976 which was unforgettable. During the Formula One world championship that held on August 1, 1976, his Ferrari plunged off the track for never explained reasons. His Ferrari burst into flames on the notorious 22.8-kilometer (14 miles) long run in Nurburgring, Germany.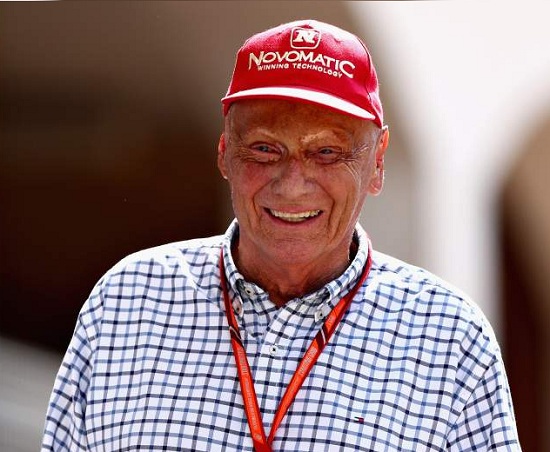 In that accident, he was trapped in the burning vehicle for a minute. He was rescued by the other drivers who were in that race. Six weeks later, after receiving the last rites in his hospital bed, he took a part in the Italian Grand Prix in Monza. He was still bandaged over his face and hands, he had to suffer from first to the third degree. He had inbreathed scorching harmful gases that damaged his lungs.
At the end of 1979, Laine quit Formula One to tracked civil aviation. However, he went back to the race circuit in 1982 with McLaren, he won his last title of world champion in 1984.
Birgit Wetzinger Husband Niki Lauda Death
On May 20, 2019, Niki Lauda slept and never woke up again, he left this world forever at the University Hospital of Zurich.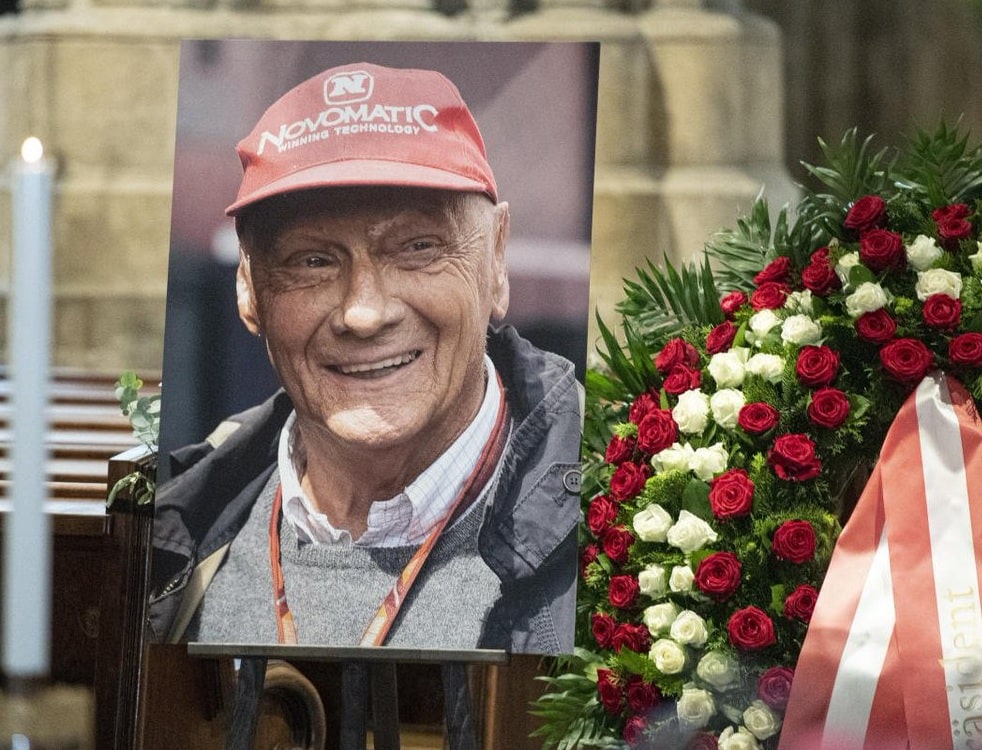 On August 2, 2018, he go through an emergency lung transplant in a Vienna hospital, after an increased infection in his lungs.
His lungs were still scarred and weakened by the effects of the accident of 1976. A year before he had a kidney transplant which is given by his girlfriend Birgit Metzinger.
Birgit Wetzinger and Niki Lauda's Net worth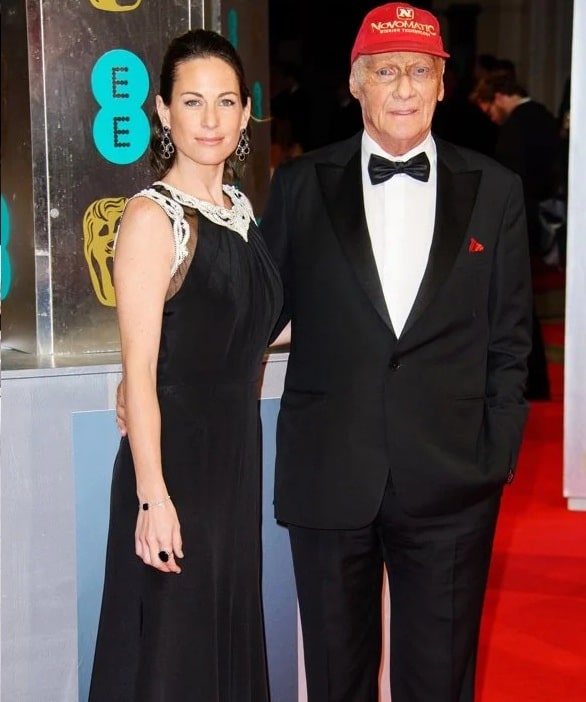 She started her career as the flight attendant from her husband's airline business. Her net worth was around $890 thousand. However, her husband's net worth is $100 million. She might be entitled to a certain percentage which can increase her net worth.
Body Measurement
A Famous Niki's wife has an average height was about 5 feet 6 inches (167 cm), She had 60 kg (132 Ibs) weight. According to his body measurement was 34-28-35 (81-71-88 cm). She had dark brown eyes with, brown hair color.
Social media Presence
She was active only on Instagram and her follower was 6.081k followers with the username is 'b.la_artfoundation'.
Visit Glamour Path for more information.
-->