Do You Know Beth Britt? - Jeff hardy's Wife and Mother of his Two Kids
Published Fri Dec 27 2019 By DGM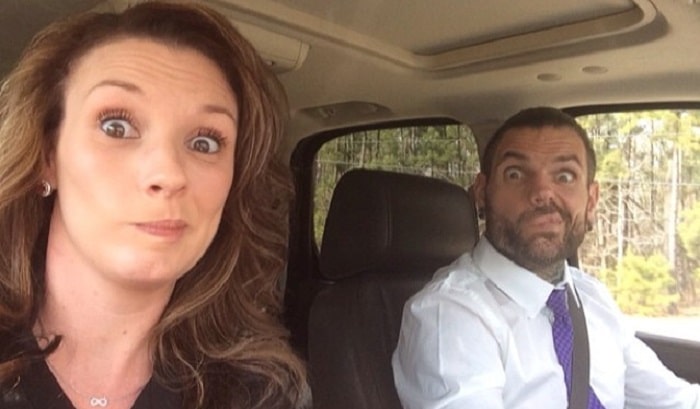 Beth Britt, who is also known as Beth Britt Hardy, is an American socialite who is known as the wife of the famous wrestler and artist, Jeffrey Nero Hardy aka Jeff Hardy.
Britt was born on the 6th of April, 1978, in the United States. Here are some facts about her:
What's her Net Worth?
Beth Britt holds an estimated net worth of $1 million from her as a socialite which includes a gorgeous car gifted by her husband. She also shares the amazing fortune of $12 million of Jeff Hardy which he amassed from his professional wrestling career.
Spouse - Jeff Hardy
Beth has been together with her husband for two decades now. They dates for several years and had first daughter before they walked down the aisle in March 9, 2011. The couple have been married for nine years now and are still going strong because of their strong bond. The two are proud parents of two daughters which they had from their relationship.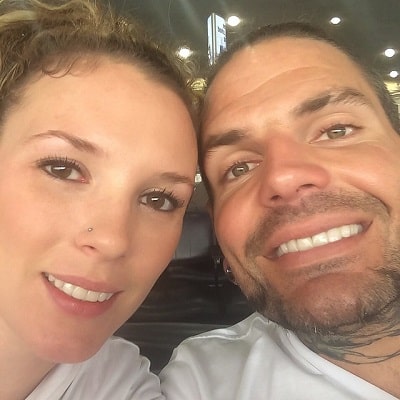 Mother of Two Daughters - Ruby and Nera
As we mentioned earlier, the socialite is the mother of two beautiful daughters Ruby Claire Hardy and Nera Quinn Hardy which she had from her marriage with Jeffrey.
Ruby is the elder one born in 2010 and Nera is the younger one born in 2015. She spends a lot of her time with her daughters and they seem to be attaching to their dad whenever he in the house. The family together does very interesting funny stuffs like doing cute and adorable cosplay together. To sum up, Beth is living a very happy life with her husband and children.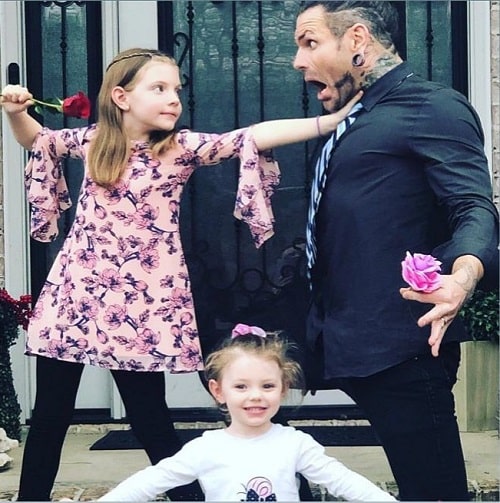 Helped Jeff With His Drug Issues
Back in 2009, Jeff was fired from WWE after he failed to perform because of intoxication several times. Following his termination from the company, he then signed with TNA Impact Wrestling. However, he began to use drugs even more than before which was becoming a habit for him.
As Jeff was already dating Beth and had Ruby by the time he was working for TNA, he was facing a lot of problems because of his drugs problem. At that time, Britt turned out to the turning point for him as she helped him in fighting his addiction and focus on his family and kids. After that, the wrestler has been a complete sober and doesn't intake any type of drugs.
Hardy Wrote a Song for Her
Very few people know that Jeff Hardy is also the front man of the band 'Peroxwhy?gen.' and has sang many songs. He has also sang a song for his wife back in 2014 entitled '1 or 100'. He told in an interview with WWE that he wrote the song for his dear wife with whom he has been married for almost a decade.
Hardy also stated that it was because he was very worried when Beth suffered an Asthma attack which nearly took her life. He added that it was the first time he had to call 911 to ask help for his wife. After she was saved, he was very happy and realized that he couldn't live without her. So, he wrote the song and dedicated it to her.
Has Taken Husband to Hospital Many Times
The mother of two Beth Britt has also revealed that she has taken her spouse to her hospital several times because of the injuries he suffered in wrestling ring. As Jeff has been working in the wrestling industry for a long time whether it be WWE or TNA Impact Wrestling, he has suffered different kinds of injuries throughout his career. And it was Beth most of the time who rushed him to the Hospital for operations and surgeries.
Britt has also opened up that she is scared of Hardy's profession because of the frequent injuries he gets from his matches. The concern is obvious because her husband is currently inactive from WWE following a leg injury he suffered few months ago.
Loves Music
Beth is also a music lover who has love for nearly every type of music. Whether it be country music or a R&B song, she dances to every bit of it. And as her hubby is also a talented singer and songwriter, she might have also been influenced by him.
Is a Paranormal Enthusiast
Besides being a music freak, Britt is also a paranormal enthusiast who likes to investigate paranormal activities and abnormal occurring. She developed her hobby from her childhood because she was a huge fan of horror and paranormal movies back then. She takes paranormal investigation very interesting which freaks out most of us.
Animal Lover
Hardy's beautiful wife is also an avid animal lover and has got huge love for the innocent creatures. Most of the time, she is seen uploading pictures and videos with and of animals on her social accounts. She and her husband have been living with their multiple pet dogs which includes of dachshund, terrier, French Bulldog, and a hound dog.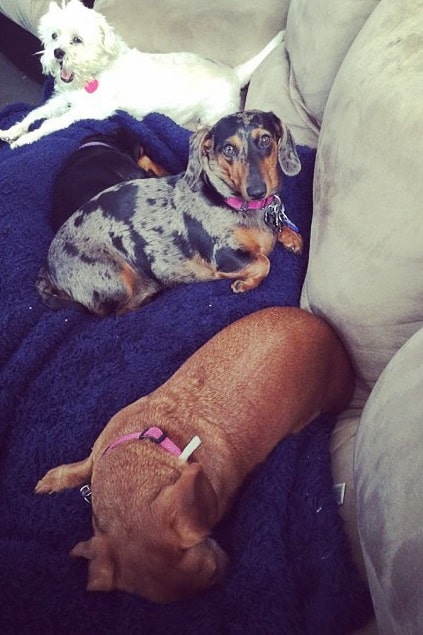 Unfortunately, Beth's hound dog passed away a couple of years ago which became the third dog to pass away in the family. She was very sad from the passing away of her pet dog.
Engaged in Social Sites
When it comes to social sites, Beth Britt is also active on Twitter and Instagram like her husband. Her Instagram account goes by the name @bethbritthardy and has over 57.3K followers on her account. Likewise, her Twitter account houses 79.7K followers and goes by the username @BethBrittHardy_. He keeps uploading and sharing posts quite in a while on both of her accounts.
Visit Glamour Path if you like to see similar information about other celebrities' wife as well.
-->