10 Unknown Facts On Baylee Thomas Wylee Littrell - Backstreet Boys Member Brian Littrell's Son With Leighanne Wallace
Published Thu Mar 19 2020 By aisha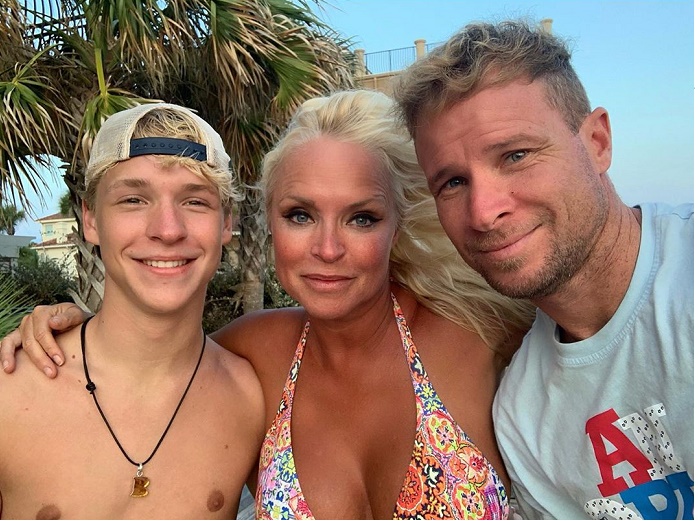 Baylee Thomas Wylee Littrell professionally known as Baylee Littrell is an American singer, songwriter, and actor. He recently has released his album 770-Country in 2019.
Littrell is the son of Brian Littrell, a member of Backstreet Boys and Leighanne Wallace, an American model.
Want to know more about Baylee Thomas Wylee Littrell, we suggest you to scroll down:
What Is His Worth?
The Nobody Tells Ya singer has an estimated net worth of $1 million from his solo career as a singer. He has earned his worth from doing various concerts, live shows, and from his wealthy parents.
Girlfriend- Brooke Meyer
Littrell is in a relationship with Brooke Meyer, his high school lover. Scrolling his Instagram, we found that the pair seems to be celebrating ever functions like Christmas, Halloween, and Thanksgiving with each other's parents and friends.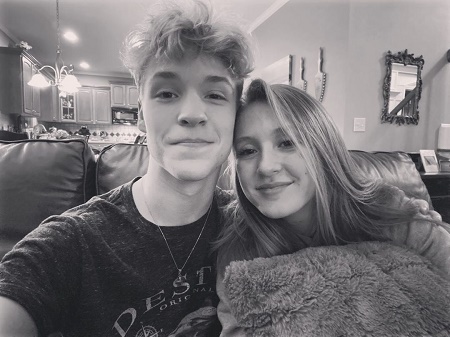 Multi-Talented "Like Father Like Son"
Littrell is a multi-talented young man as he is into sports and played Basketball karate, lacrosse, football, and soccer.
Later on, he developed interest in Acting and singing and joined acting, dance, and cooking classes as well.
Had An Kawasaki syndrome
At the age of 6, Littrell was diagnosed with Kawasaki syndrome, which causes inflammation in arteries, veins, and capillaries. The syndrome shows symptoms in nose, mouth, and throat and is most common heart disease in children.
At first his condition remained hidden from his fans, but Brian later opened up about the syndrome via his official website.
How He Started His Career?
When Littrell was 2 years old, he went on his dad's tour Never Gone Tour to accompany him but he wasn't into music back then. Later when he was in first grade, he started developing an interest in music and attended the theater, acting camps, and played for bands in his summer vacations.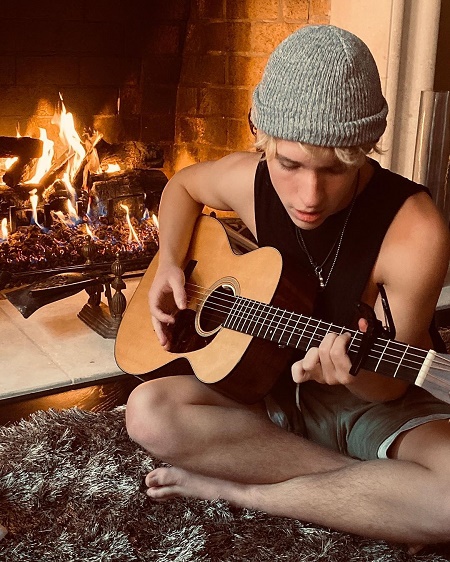 He even wrote songs, poems at the age of 6-7 and only then, he went to take acting, singing, and piano classes but he learned guitar from his pop star father.
As Baylee gradually grew up, he did opening shows for his dad's world tour with Backstreet Boys and performed two songs, when he was 9.
He then got more passionate about music and was willing to start as a country artist; as a result, he now has his own career as a musician.
Released Album 770-Country
On November 15, 2019, Littrell released his first album 770-Country, through his father's record label BriLeigh Records. There are a total of 13 songs in the album among which 'Some Guys', 'Grow Up', 'Boxes', are particularly a fan favorite.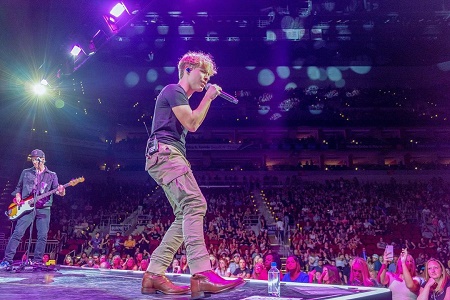 First Acting Debut in the musical Disaster
On March 8, 2016, Littrell made his Broadway debut in the musical Disaster! at the age of 13. He played the character of identical twin, Ben and Lisa, at the Nederlander Theatre for which he was nominated for the Drama Desk Award in 2016.
YouTube Channel
The Six String singer runs a YouTube channel under his own name 'Baylee Littrell'. He joined the channel on January 14, 2019, and has uploaded seven videos until now.
His channel has over 10.6K subscribers and a total of 760,994 views.
Parents- Brian Littrell and Leighanne Wallace Littrell
Littrell is the only son of Brian Littrell and Leighanne Wallace. His father Littrell is an American singer, songwriter, and actor but is well-recognized by being a member of Backstreet Boys.
While his mother Wallace is an American model and actress best known for her work in My Fellow Americans (1996), Olive Juice (2001) and Megalodon (2002).
Social Media Presence
As for Littrells social media presence, he is active on Instagram. He has a total of 144k followers on his Gram and posts picture of himself singing, doing live shows, friends, fam and girlfriend.
Visit Glamour Path for the latest Celebrity information.
-->