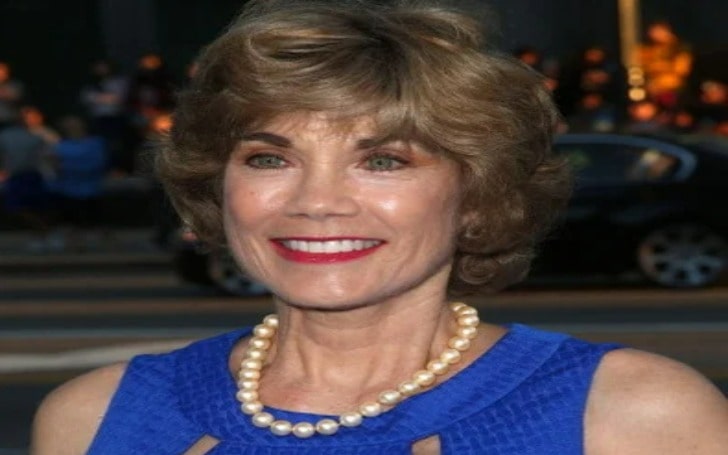 Barbi Benton is an American model, actress, television personality, and singer most known for being Hugh Hefner's (Playboy's found) longtime lover. She has appeared four times on the cover of Playboy magazine.
The actress co-hosted Playboy After Dark and was a four-season regular on the comedy series Hee Haw, where she demonstrated her upbeat personality to the audience. And, in 2002, she began working as an interior designer.
Early Life
This gorgeous woman was born with the name of Barbara Lynn Klein into a Jewish family on January 28, 1950, in New York City. Because the producers preferred a more American-sounding name, she changed her name to Barbara Benton.
Barbi is 72 years old as of 2022 and was raised in a Jewish family. Likewise, she is of American origin and was born under the sign of Aquarius.
Family
Marvin Adolph Klein, her father, was a military doctor who later served as a gynecologist in Sacramento, California, while her mother, Helen Klein worked as an investment counselor.
When she was two years old, her parents relocated to California. No information about her siblings is disclosed on the internet.
Education
Rio Americano is the High School, where she studied everything from scuba diving to piano and even performed some tearoom modeling.
In order to become a veterinarian, she enrolled at UCLA but had to drop out because she couldn't bear the sight of blood.
Barbi and Hugh's Affair
Barbi Benton was contacted for a date by multi-millionaire Hugh Hefner, the founder, and CEO of Playboy Enterprises, during the filming of Playboy After Dark. When Barbi, then 19, informed him she'd never dated anybody beyond the age of 24, the then-42-year-old playboy replied, "neither have I."
They began dating soon after and were together for seven years until splitting up in 1976. Hefner, who was previously married, did not want to marry again, but afterward regretted the decision, claiming that it led to their break up.
But they are still good friends.
Marriage
On October 14, 1979, Barbi Benton married real estate developer George Gradow. When former coworker Liz Prince asked him when he was getting married, he reportedly replied, "When I meet someone like Benton."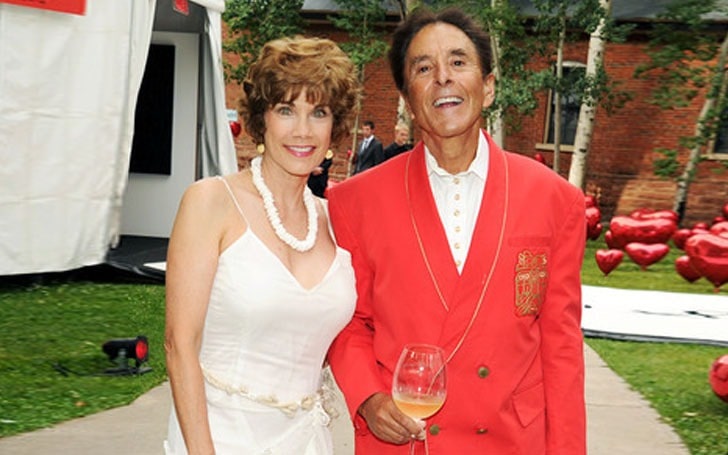 Thanks to Prince who happened to know Barbi's mother and organized a meeting between the two, which eventually led to their marriage.
Kids
Alexander Gradow is the couple's son, while Gradow is their daughter. Alex was born in August 1986, and their daughter Ariana was born two years later, in July 1988.
The mother left the entertainment world in the 1980s to raise her children. She travels back and forth between their homes in Aspen and Los Angeles.
Net Worth
Barbi Benton has amassed a large fortune for herself and is now leading an affluent lifestyle. She has a remarkable net worth of $20 million as of 2022. Her net worth includes both her assets and her profits.
This gorgeous woman made her musical profession as attractive as she did her acting and showing her career. She has prominently launched more than five melodic albums under the Playboy Music Label, and her songs have been commercially successful.
Career
Benton had joined a commercial agency while still in college to be the new face in town, and she began to appear in television commercials. She landed a role in the TV series Playboy After Dark at the age of 18. She was featured in several photoshoots for Playboy magazine over the following few years, although she never became a Playmate of the Month. She made her first appearance on the cover of Playboy magazine in July 1969, and she went on to appear on three more covers in March 1970, May 1972, and December 1985.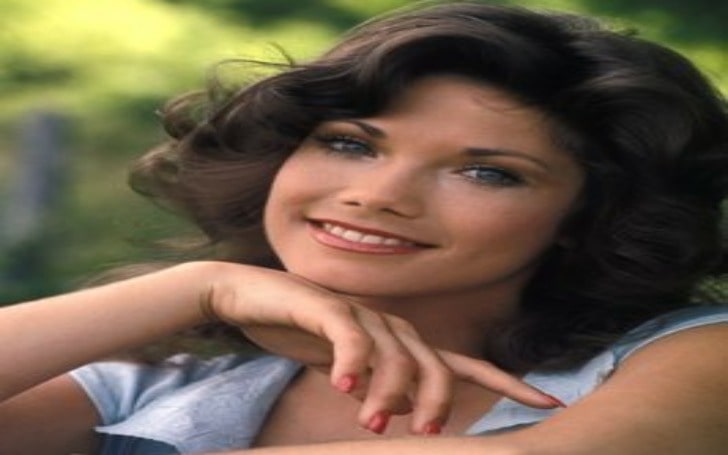 The lady made her cinematic debut in the 1970 West German comedy picture 'Mir has es immer Spaß gemacht,' also known as The Naughty Cheerleader. In 1972, she landed a role on the television show 'Hee Haw,' which included comic sketches and one-liners interwoven with country music. In 1973, she starred as Miss Iowa in the satirical comedy-drama TV film 'The Great American Beauty Contest.' She also starred in another telefilm, 'The Third Girl from the Left,' created by Hefner, the same year.
Similarly, she starred in television series such as 'Marcus Welby, M.D.' in 1972, 'McCloud' in 1975, 'And the Hollywood Squares' in 1978, and 'For the Love of It' in 1980. She was also on the talk program 'The Tonight Show Starring Johnny Carson' from 1974 to 1980, the TV show 'Sugar Time!' from 1977 to 1978, the TV series 'Fantasy Island' from 1978 to 1982, and 'The Love Boat' from 1978 to 1987.
Albums
The artist made her country music debut in 1975 with the album 'Barbi Doll,' published by Playboy Records, which reached number 17 on the US Country charts. Her track "Brass Buckles" charted in the top five on Billboard's Country Singles list.
In 1988, Takoma Records released her pop album Kinetic Voyage. Ain't That Just the Way, 'Something New,' and Barbi Benton, all released on Playboy Records, were all hits in Sweden.
Films and TV shows
From 1978 to 1980, she was a guest panelist on 'The Hollywood Squares,' and from 1983 to 1983, she was a panelist on the hybrid show 'The Match Game-Hollywood Squares Hour.' 'Doug Henning's World of Magic V,' 'Charlie's Angels,' 'Tattletales,' 'Circus of the Stars,' 'Matt Houston,' 'Mickey Spillane's Mike Hammer,' 'Murder, She Wrote,' and 'Riptide' were among her television appearances.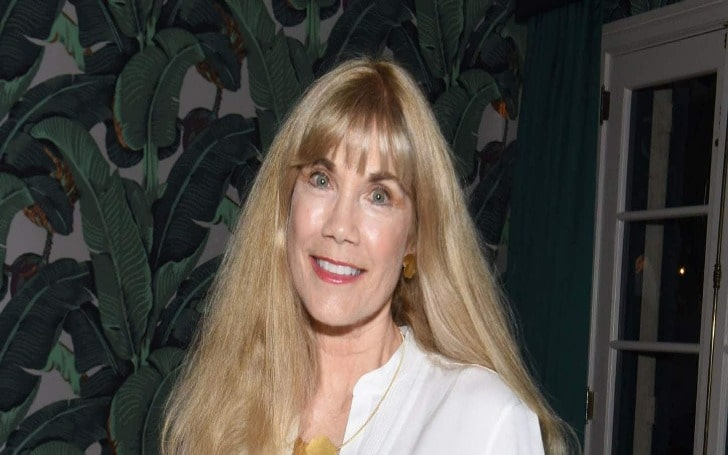 Her following film credits include the major parts in the 1982 horror thriller 'Hospital Massacre,' also known as 'X-Ray,' and the 1983 fantasy adventure picture 'Deathstalker.' She quit the entertainment business in 1986 but has since participated in a number of films on Hugh Hefner and 'Playboy' in general as herself.
She played Hugh Hefner's former girlfriend in the TV show "The Girls Next Door" from 2005 until 2009. 'Playboy: Inside the Playboy Mansion,' 'Playboy's 50th Anniversary Celebration,' 'When Playboy Ruled the World,' and 'America's Book of Secrets' are some of the recent documentaries in which she has appeared.
Awards & Achievements
During the 2006–07 season, CMT ran a series of repeats of Barbi Benton's show 'Hee Haw,' for which she and fellow cast members got the 'TV Land Award' in 2007.
Her track 'Brass Buckles' charted in the top five on Billboard's Country Singles chart, while her tune 'Ain't That Just the Way' was number one in Sweden for 5 weeks.
Body Measurement
At her peak, Benton was a gorgeous beauty. Despite her late age, she still appears youthful. According to her physical measurements, she is 5 feet 3 inches tall and weighs 58kg.
Her eyes are of a gorgeous blue shade and her hair is brown. She also has a well-proportioned form, with bust measurements of 37 inches, waist measurements of 25 inches, and hip measurements of 37 inches.
Social Media
Benton doesn't appear to enjoy her internet time. When it comes to social media, she does not utilize any. Neither she is on Instagram, Twitter, or Facebook.
She is quite sensitive about her personal information and prefers to keep her mouth shut. She has steered clear of any and all controversies and rumors. Don't you worry, this article covers, all the necessary facts and truths about Barbi.
Don't forget to follow our page Glamour path for more information. We will keep you updated!
-->